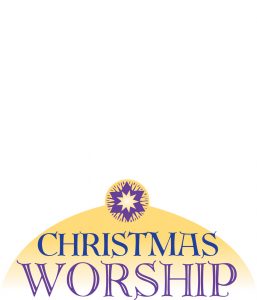 WEST GROVE – As we move through the Holiday Season and Advent, may we also move closer to Christ the Lord and to one another.  We invite you to join us throughout this blessed season as we anticipate the birth and second coming of Christ.  Our Sunday services are at 8:30 a.m. (Contemporary) and 11 a.m. (Traditional) and we have nursery care for both services.  We joyfully invite you to join us at  300 N. Guernsey Road, West Grove, PA 19390 to celebrate Jesus' birth on Christmas Eve, Monday, December 24. We offer five different services, so we hope you will find one that will be a blessing to you!
12:00 p.m.  Wiggly Giggly Children's Service designed with little ones in mind.  Noisemakers and glow sticks are a part of the service as we celebrate the birth of Jesus!
Christmas Eve Candlelight Services
6:00 p.m.     Our family service with a  pick-up Christmas Pageant and music by our Memory Bells Handbell Choir
7:15 p.m.    Christmas Eve Service at Jenner's Pond with The Rev. Jim Mundell in Allison Theater
8:30 p.m.     Our Contemporary Service with music by our PraiseWorks Band
11:00 p.m.   Our Traditional Service with music by our Chancel Choir and the Sacrament of Holy Communion.
We hope you will join us!