Concert at Anson B. Nixon Park benefits free concert series
By Eddy K. Foster, Staff Writer, UnionvilleTimes.com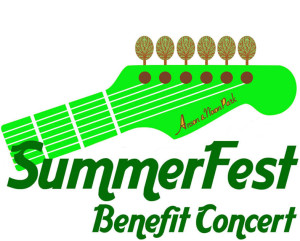 KENNETT — After an amazing eight weeks of free concerts, the music at Anson B. Nixon Park is coming to an end for the season. However, there is one last show left to be played: Summerfest.
Summerfest is a concert and a fundraiser, benefitting and funding the free concerts that are so popular all summer long. Tickets are $20 dollars in advance of the show, or $25 at the door. They can be purchased at The Paper Market at 103 W State Street in Kennett Square.
This year, two bands are playing. The Winchesters play a mixture of rockabilly, 50's rock, and surf tunes, and they are being opened for by The Blue Cats, an upbeat blues group. The organizers are really excited about these bands, which they promise will appeal to a wide variety of people.
The Blue Cats lead off the show and are a big fan favorite. In their return to Anson B. Nixon Park for the first time this year, their show promises to be a high-energy experience reminiscent of the juke joints of old. Based out of Wilmington, DE, more information about them can be found at www.myspace.com/bluecatblues.
The Winchesters have a more old-school feel, and they attempt to re-create the feeling of 1950s. Their show is highly regarded, and they have a strong following among fans of old-school rock and honky tonk blues. This is definitely one band not to miss.
Food and Drink are available for purchase at the event, and are provided by The Kennett Inn. Summerfest and the Free Summer Concert Series are put together by the Kennett Area Park Authority and the Friends of Anson B. Nixon Park. Summerfest and the Free Summer Concert Series are sponsored by Dansko, Brandywine Assisted Living, Citadel Credit Union, The Hadley Fund, and Kennett Beverage.