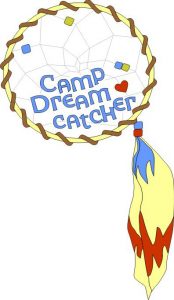 The Kennett Lions partnered with Vision Corps and Camp Dreamcatcher for a Halloween themed fund-raising event.
On October 20, 2018, Lions, guests, and staff and supporters of Camp Dreamcatcher and Vision Corps, gathered at historic (and creepy) Oakbourne Mansion for a great party. The mansion was appropriately decorated by the Lions with spider webs, skeletons, and all manner of creatures. A full-size coffin (inhabited of course), built by Lion Ray McKay was a center of attention. Among the more than ninety attendees, many interesting and unique costumes included, Three Blind Mice (Lion Debra Swayne & Co.), King Louis XVI (Lion John DiMatteo, accompanied by a very regal Marie Antoinette), Count Dracula (PP Lion Bill Stullken), A wolf in grandmother's nightgown (PP Lion Ray McKay) and a giant Lion's Head (PDG Lion Richard Taylor).
Delicious and abundant food was provided by Serock Catering with music by the Blue-Sky Band.
There were plentiful silent auction items and a live auction, thanks to volunteer auctioneer, Jeff Darman. The top bid for a Tom Brady signed football was rather deflating, but the Carson Wentz signed ball soared to $500.00.
A Casket of Spirits, containing copious bottles of wine and spirits, and a Cauldron of Cold Ones, overflowing with bottles of craft beer were raffled and both won by Lions.
The event raised a net amount of over $12,000 to be divided among Camp Dreamcatcher, Vision Corps, the Morning Branch and the Evening Lions Clubs to support their charities.
Fright Feast was expertly co-chaired by Lions Jack Schwartz and Ray McKay, with a committee of Lions Debra Swayne, Patty Hillkirk, Mary Sue Boyle, Peggy White, Mardette Alexander, Pam Jordan, Mike Miller and Clubs President, Nathan Schenker. Many others from our club, Camp Dreamcatcher, and Vision Corps also provided support and assistance.
The event was very complex to put together and took over five months of dedication, commitment, many meetings, many hours, and a lot of ingenuity. But all involved had a fantastic time for good causes. There is already discussion of Fright Feast 2019!