By Denny Dyroff, Entertainment Editor, The Times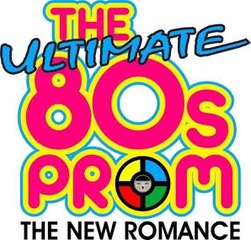 The 1980s was a decade when MTV was a major player in the world of rock music. Bands found instant success when their videos got into regular rotation on the music-based cable channel.
More than 30 years have passed since that era in the history of pop music. Many of the acts are long-gone. Some have persevered over the last three decades and other are now coming back together for "retro" tours.
There are also current bands who have become tribute acts not to just one band but to the while era. One of the best of the lot is The New Romance, a Baltimore-based band that takes listeners back to the era of big hair, skinny ties, lace and spandex.
The New Romance features six members who describe themselves as not just a tribute to the 80s, but an authentic concert experience — a band that specializes in recreating the sounds of the bands that they cover. They are winners of several music industry awards including "Best Tribute Act" and "Best Cover Band."
On November 10, The New Romance will head north from Baltimore to Philly to be the featured act at the "Ultimate 80s Prom" at the World Café Live (3025 Walnut Street, Philadelphia, 215-222-1400, www.worldcafelive.com).
The internationally-touring group will bring fans back to the 80s with its non-stop, high-energy show that includes all of the hits from the decade. The six-piece band features a male and female singer, so it is capable of performing such hits as "Billie Jean" by Michael Jackson, "Purple Rain" by Prince, "Jack and Diane" by John Mellencamp, "Livin' On A Prayer" by Bon Jovi, "Girls Just Wanna Have Fun" by Cindi Lauper and "Get Into The Groove" by Madonna.
The New Romance's line-up features Major Mit (vocals), Erica St. Louis (vocals), Guitar: Erik Smith (guitar), Fred Yankellow (bass), Greg Marsh (keyboards) and Dave Stack (drums).
The driving force behind the band is Marsh, a Baltimore musician who is a founding member.
"I was playing original music the majority of my teen years," said Marsh, during a recent phone interview from his office in Baltimore.
'In 2007, I ran into an acquaintance who needed a keyboard player for his original band – The Galaxy. That band broke up in 2009 and I thought it would be a good time to go into tribute acts.
"The New Romance was my first tribute act. Our first show was December 31, 2009 at the River Watch in Baltimore. We never really had to pay our dues. Our friends supported us, and it grew from there. Just 10 months later, we were playing the 930 Club in D.C.
"From there, we began doing shows for Live Nation in 2014 – including the TLA in Philly."
The New Romance continued to build its reputation and spread its popularity.
"Next, we partnered with another act – Biz Markie," said Marsh. "We created 'Here's To The Night, The New Romance and DJ Biz Markie!'. It was an 80s and 90s act with us and Biz Markie.'
"We're an 80s tribute act. We like to create a positive atmosphere. That's the great thing about two genres that people love. It's one big party. I think the nostalgia for the 80s has boomed back."
If you never went to a prom in the 80s and you want to experience the vibe – or if you went to proms during the decade and want to turn back time for a night – the "Ultimate 80s Prom" is the event for you.
"It's three hours of music – and prom pictures," said Marsh. "We cater to the dance music of the 80s. We pay the hits by acts such as Bon Jovi, Def Leppard, Soft Cell, Journey, Depeche Mode, Cyndi Lauper, the Cure, U2 and Madonna.'
"We focus on the songs that people know and love. We draw audience members who are in their twenties, thirties, forties, fifties and sixties. It's a great date night."
Video link for The New Romance – https://youtu.be/-6qsR1RIIEw.
The "Ultimate 80s Prom" at the World Café Live will start at 8 p.m. Tickets are $20 and $35.
Other upcoming shows at the World Café Live are Jennifer Knapp on November 10, KT Tunstall on November 13, Elliott Murphy on November 13 and Alan Doyle and Whitney Rose on November 14.
There is another act playing Philly on November 10 that has a (somewhat) direct link to the 80s – Bryce Vine.
On Saturday night, Vine will share the bill with MAX and EZI at the Theatre of the Living Arts (334 South Street, Philadelphia, 215-222-1011, http://www.lnphilly.com).
Vine's link to the 80s is Drew Barrymore, an internationally-acclaimed actress who entered her teen years in the 80s. In 2017, Vine had a hit single with his song "Drew Barrymore." The song has had more than 60 million streams and has lodged itself in Top 20 at Pop and Rhythm charts. Vine just performed at the VMAs pre-show and was featured as Pepsi's Sound Drop artist.
Vine explained his inspiration for the song "Drew Barrymore" during a phone interview Friday afternoon – and talked about other current (and tragic) topics concerning his hometown – Westlake Village, a city in the western area of Los Angeles County.
The Woolsey fire swept into the Westlake Village area Friday, burning homes and spreading anxiety among residents. Several homes were burned, and firefighters were racing to save others. The fire slammed into Malibu on Friday afternoon, burned dozens of hillside homes on its way to the Pacific Ocean and more than doubled in size from 14,000 acres to 35,000 acres in the span of several hours.
That's not all.
Thousand Oaks, California, a city adjacent to Westlake Village, had its own tragedy this week.
A gunman opened fire at the Borderline Bar & Grill in Thousand Oaks late Wednesday night. Eyewitnesses say the man fired at people in a packed bar during college night. Twelve people were killed.
"It's been a wild 24 hours for me," said Vine. "Westlake Village is my home. The Borderline Club – we had our high school reunion there. All this that has been happening there is tragic. That's my home."
On Friday, Vine was in North Jersey getting ready for an evening show in Freehold.
"When I wrote 'Drew Barrymore,' I went into it trying to write a song about somebody special without that person being the focus of the song," said Vine, a hip hop artist whose influences include indie bands such as Third Eye Blind and rappers like J. Cole.
"Drew Barrymore is cool and iconic – sexy and kind of badass – the kind of girl she played in 'The Wedding Singer.' I don't know if she ever heard my song. She should definitely feel complimented. The song is still getting a lot of streams and has been on the charts for 24 weeks."
Vine released the song independently in November 2017 and its success garnered interest form a number of record labels. Vine eventually signed with Sire Records.
Prior to the events of the last 18 months, Vine attended Berklee College of Music in Boston and was a contestant on the TV show "The Glee Project." In 2014, he released his debut EP, "Lazy Fair." He also has released several singles over the last three years.
"My most recent single is 'On the Ball,'" said Vine. 'I'm aware that my fans know me mostly for one song. I want to give them a couple more singles and then we'll set out to make my debut album. It's called 'Carnival' and it will come out sometime in 2019."
Video link for Bryce Vine – https://youtu.be/kudi8OtMu9s.
The show at TLA, which features Bryce Vine, MAX and EZI, will start at 8 p.m. Tickets are $19.
Other upcoming shows at the TLA are Saves the Day on November 11, Tasha Cobbs on November 12, Edie Brickell & the New Bohemians on November 13 and Hobo Johnson on November 14.
Another act heading to Philadelphia this weekend with a (somewhat) link to the 80s is Miya Folick.
The singer-songwriter-indie rock artist from Los Angeles makes music that is cutting edge in the late 2010s. It is modern music with DNA but also music that shows signs of two great female vocalists who were innovators in the 80s – Kate Bush and Tori Amos. Listeners can also hear traces of Imogen Heap, who has been a musical trailblazer since this century got underway.
But, Folick, who will perform on November 11 at Union Transfer (1026 Spring Garden Street, Philadelphia, 215-232-2100, www.utphilly.com), arrived at where she is today musically without having listened to any of them.
"I'm aware of who they are but they weren't singers that I listened to when I was growing up," said Folick, during a phone interview Thursday morning as she travelled to a tour stop in Charlotte, North Carolina. "I'm more familiar with Imogen Heap than I am with Kate Bush or Tori Amos.
"Growing up, I listened to a lot of the music my parents were listening to – oldies but goodies. And, my dad listened to a lot of music by acts like Dylan, Eric Clapton and Crosby, Stills, Nash & Young."
Folick, who grew up going to a Jodo Shinshu Buddhist church in Orange County, was more into academics than music when she was in high school.
"I was familiar with contemporary music, but I was studying classical voice and chorus," said Folick. "Then, I went to N.Y.U. (New York University).
"I studied acting and realized I didn't like it. I began playing guitar when I was in college. I liked the autonomy of making music and doing everything myself. I started making music – and kept doing it."
Folick apparently had found her true calling.
According to Folick, "I play music because forming thoughts into sounds blends emotional and rational thought in a way that turns me on."
Folick released her debut EP, "Strange Darling," in December 2015 and followed with two singles in 2016 – "Pet Body" and "God Is a Woman." Her second EP, "Give It to Me" was released in November 2017. Two months ago, she released the single "Stop Talking." On October 26, Folick put out her debut album, "Premonitions."
"I recorded the album with producers Justin Raisen and Yves Rothman," said Folick, who comes to the Philly area frequently to visit her sister who lives in Cherry Hill, New Jersey.
"We started making the album last November and worked on it for six or seven months – which is a long tine in this era of music. We wanted to get it right. We used primarily analog gear – very little sampling.
"With songwriting, I like to write with the production in mind. Mostly, when I write, I like to start out with a fleshed-out idea and the write the lyrics and melodies on top.
"Going into this record, I had certain goals in mind. I didn't want to write an album just about romantic love. I wanted it to feel expansive."
Video link for Miya Folick — https://youtu.be/PCgqPYN0epw.
The show at Union Transfer, which also features Pale Waves and The Candescents, will start at 8:30 p.m. Tickets are $18.
Other upcoming shows at Union Transfer are Municipal Waste on November 12, Toro Y Moi on November 13, and Gregory Alan Isakov on November 14.
Years ago, there were just a few genres of music with the main ones being pop, country, rock, blues, classical, jazz, folk, R&B, opera and avant-garde.
Slowly, the number of genres began expanding and generating sub-genres and sub-genres within sub-genres.
Now, just when you think you've heard all of them, another genre or sub-genre pops up – like trap, Scandinavian goth metal or trap.
Amigo The Devil, who will headline a show at Kung Fu Necktie (1248 North Front Street, Philadelphia, 215-291-4919, kungfunecktie.com) on November 11, is described in his press release as a "dark folk/Murderfolk artist."
"It's just storytelling," said Danny Kiranos (a.k.a. Amigo The Devil), during a phone interview Thursday as he travelled from a date in Pittsburgh to a show in Rochester, New York.
"It's dark storytelling based in the whole folk/Americana tradition. It's rooted there – but it doesn't live there. I've always been interested in horror stories and true crime."
Amigo The Devil is billed as "a key figure in the U.S. 'murder folk' scene which also includes contemporaries such as The Devil Makes Three and The Dead South."
Kiranos has a recognized sound that carries traces of artists such as Americana string band Old Crow Medicine Show and singer-songwriters William Elliott Whitmore and David Eugene Edwards, allied with direct, often morbid lyrics shot through with a dark sense of humor.
"It's mainly just storytelling," said Kiranos. "The genre thing is one of the things we've had trouble with. I never felt that we align with the great singer-songwriters.
"I made my first record – 'Manimals' — in 2010. It was a hobby EP to record old songs properly. At the time, I had a full-time job. I'm a brewer by trade. I made two other EPs after that – 'Diggers' and 'Decomposition.' Those three got combined into an album in 2015 called 'Volume 1.' That was a fake full-length. The real one is the one which just came out."
Amigo The Devil just released his new album "Everything Is Fine," which was produced by Ross Robinson (Korn, Slipknot) and features Brad Wilk (Rage Against the Machine, Audioslave) on drums.
"It was weird having to write 15 songs to record 'Everything Is Fine,'" said Kiranos. "I did it earlier this year in March. I spent two months making sure everything was pure, real and honest as can be.
"It was a great experience working with Ross. He pulls a lot out of you. He just makes you wonder what the lyrics really mean. By the end, you realize that the song is much deeper than you expected it to be. He's concerned more with it feeling good than it sounding good.
"Everything was recorded straight to tape. We made the album it in L.A. – recorded it at Valentine Studio in Studio City. It's an old studio with great analog gear. That's where the warmth comes in."
Video link for Amigo The Devil – https://youtu.be/ZzjtLm0G49E.
The show at Kung Fu Necktie, which also features The Rectors and Harley Poe, will start at 7 p.m. Tickets are $15.
Other upcoming shows at Kung Fu Necktie are Horrendous on November 10, Un on November 12, Trapo on November 13 and Austin Lucas on November 14.