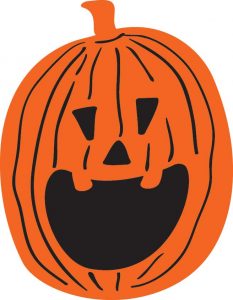 Members of West Chester University's University Theatre group, an organization dedicated to providing students with a positive, unsuppressed forum for artistic expression, are once again polishing off their theatre skills to cook-up a harrowing Halloween adventure.
Now in its fourth year, University Theatre takes over the first floor of the E.O. Bull Center, at 2 Rosedale Ave., on Saturday, October 27, from 7 – 10:30 p.m. to frighten, frazzle and spook members of the community. They're doing it as a fundraiser for the student-run group.
Admission is nothing more than a suggested donation at the door…or your life!
Bucks County native, Christopher Yingling, is an Early Grades Education major and Theatre minor at West Chester University. He serves as the Treasurer for University Theatre and as Chair of the Haunted House fundraiser.
Yingling says, "Each year, about 60 of us work the night before and through the next morning to transform the E.O. Bull Center into a Haunted House. We use the Theatre and Dance Department's sound and lighting equipment, as well as costumes and makeup from storage. Black Drapes are hung throughout the first floor to lead people through the halls in a maze-like fashion."
He adds, "When this event began, University Theatre members wanted to do something that raises money and uses our skills. The Haunted House idea took off."
About 12 – 15 "themed rooms" are being concocted this year, including a Dante's Inferno-themed room, a Seven Deadly Sins room and a Mirror Maze. Tour guides, in character, guide visitors through the Haunted House, leading them from room to room.
Yingling says, "The whole experience lasts about 10 minutes."
When asked about the "fright factor" Yingling says, "Last year we had a family with young kids show up. While waiting for their turn, they heard a lot of screaming coming from inside the building and they decided not to go. We think it's an experience best enjoyed by ages 11 and up."
Yingling adds, "This year we have a little bit of a budget to make the Haunted House even better. We'll invest in makeup and some new props."
Approximately 300 – 400 people attended the Haunted House last year. Proceeds from the event go to fund future University Theatre events.