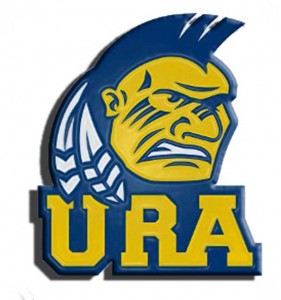 In heartbreaking fashion, the URA 9U baseball team fell in the State Championship Game last evening in extra Innings.
Please join us in congratulating them on hanging two new banners at the URA Fields – 2011 District Champions and 2011 State Finalists!  Fantastic achievements and a lot of years left to continue bringing excitement to the Unionville Community!
Team members include: Ryan Batog, Jack Cooley, Matt Cutrona, Jason Granato, Toby Gregory, Nic Gustafson, Jacob Juul, Richie Kline, Kyle Lyons, Jason Roux, Connor Schilling, Logan Shanahan. Scorekeeper – Dave Gregory; Coaches – Rich Roux, Jeff Granato; Manager – Don Lyons
Have a great rest of your summer boys!  Winter workouts will be here before you know it!