By Kelly Hockenberry, Columnist, The Times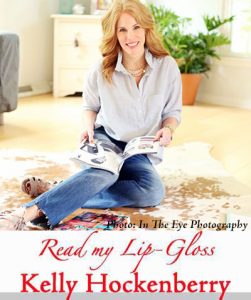 I'm old. Like, officially "middle-aged" although I fight like hell to defy it. Beauty serums, hair dye, daily workouts…if it helps me to feel younger, sign me up. In my mind, I'm no older than 25. But, you know what gives me away? Makes me feel like that commercial for Progressive Insurance that says "we can't save you from turning into your parents…"
Rap.
Now, don't get me wrong, I loooooove to dance and club music is my JAM (my kids are cringing right now). However, the absolute filth that is rap music is beyond horrifying. I made the mistake of downloading a few songs that I had heard coming from my son's room the other night. To clarify, I only really listened to the beat and not the actual lyrics. It seemed like just the thing for my new running playlist….not too fast, not too slow.
Fast forward to the next day when I had headphones shoved in my ears and could clearly make out EVERY LAST WORD.
It is no wonder the world is going to hell in a handbasket. Have you ever experienced what many of our children are listening to on a regular basis?
Basically it is an endless stream of profanity that is co-mingled with soft porn and racism. A lovely cornucopia of offensive language designed, I think, to encourage young men to drink lean, smoke weed, sleep with hundreds of women, and shoot people.
At least, that is the lesson I came away with after a three mile jog. I will admit that the minutes flew by (usually I am hyper-focused on how much time is left before I can be finished) because I was so shocked at what I was listening to.
When I got home, I sat my son down and explained that there is not a woman on this planet who thinks that the content of these songs embodies what they want in a romantic partner. Not to mention that I did not hear any credible career advice either. He tried to tell me that, like I was first attracted to the "beat," he's not concentrating on the words (duh).
Here's the problem with that rationale: if you are subjecting yourself on a regular basis to that type of trash, the verbiage will seep into your brain and corrupt your moral fiber.
Intense? Yes. But, I stand behind that statement.
Do you know what I'm talking about? If not, grab an ear bud, take a listen, and leave me your opinion.
Happy Weekend