By Denny Dyroff, Entertainment Editor, The Times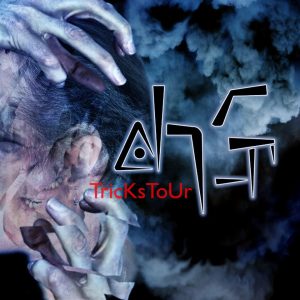 There are two acts performing shows in the area on July 11 that, even though they both fit into the realm of popular music, could not be more dissimilar – ohGr and Gaelynn Lea.
ohGr is a veteran industrial band that has been making intensely aggressive music for almost two decades. Lea is a singer-songwriter who makes pleasant, melodic music while playing a violin like a cello.
On Tuesday night, Underground Arts (1200 Callowhill Street, Philadelphia, http://undergroundarts.org) will host a show featuring ohGr as headliner with Lead Into Gold and Omniflux as the opening acts.
ohGr was formed by Nivek Ogre and Mark Walk of Skinny Puppy. Both are also members of Skinny Puppy, another top industrial band which existed from 1982–1995, reunited in 2003 and is still going strong.
"Welt," ohGr's debut album was released in 2001 and followed by "SunnyPsyOp" in 2003, "Devils in My Details" in 2008, and "unDeveloped" in 2011. The band's fifth album — "Tricks" – was released earlier this year.
"Mark and I have been making records as ohGr since 2001," said Ogre, during a phone interview last week from a tour stop in Salt Lake City, Utah.
Walk operates a recording studio in Minnesota called Pachyderm and has worked for Chicago-based Invisible Records. In addition to his work with Skinny Puppy and ohGr, Walk has worked with Pigface, Lesley Rankine, Ruby, Collide and The Saturday Knights.
"Mark is my partner, but he wasn't able to come out with us on this tour," said Ogre, whose real name is Kevin Ogilvie.
Ogre and his band will still be more than able to bring ohGr's powerful sound to life on stage.
"The touring band has William Morrison on bass, keyboards and backing vocals, Justin Bennett on drums, Matthew Setzer on guitars and backing vocals, and Dustin Schultz on keyboards and backing vocals," said Ogre, who is handling lead vocals and sample.
The live show will give fans the first opportunity to hear live versions of songs from "Tricks."
"We stared recording the album two years ago," said Ogre. "We've been writing ever since we made 'unDeveloped' in 2011.
"We built up about 70 songs. Almost all 70 were developed to a point where they could be taken to the next stage. The songs on the album flow together well. When Trump got elected , it opened up a while new landscape for topics."
Without a record label to finance the making of the album, Ogre turned to a non-traditional method – crowd-funding.
"We did it with PledgeMusic," said Ogre. "It's been a disaster. We can't get the money from them that they owe us – money we need to pay invoices. In June, when we needed the money to manufacture things like vinyl and lyric books, it took them eight weeks to pay the invoices. Still, we don't want to be beholden to a label."
Fortunately, the album is out – much to the delight of ohGr fans around the world.
"'Tricks' is an interesting album," said Ogre. "It has an entertaining magic vibe. It also relates to the culture that is bringing down this country."
Video link for ohGr – https://youtu.be/JznltJABjjA.
The show at Underground Arts, which has Lead Into Gold and Omniflux as the opening acts, will start at 9 p.m. Tickets are $25.
On September 11, Gaelynn Lea will be performing at Community Room on King (106 West King Street, Lancaster, http://www.communityroomonking.com/).  On September 14, Lea will also perform a show at Graham Auditorium at Moore College of Art & Design (1916 Race Street, Philadelphia, www.facebook.com/events/2154198024795961).
Lea has a unique voice – and a one-of-a-kind way of playing violin.
Lea, who has been playing violin for more than 20 years, has a congenital disability called Osteogenesis Imperfecta, or Brittle Bones Disease. In recent years, she has used her music as a platform to advocate for people with disabilities and to promote positive social change.
"Osteogenesis Imperfecta is a genetic disability," said Lea, during a phone interview last week from her home in Duluth, Minnesota.
"At childbirth, they were worried about my survival – but just for one day. By the time I was 13 or 14, I wasn't upset by it anymore. I'm pretty comfortable with who I am. It's not a big thing on a daily basis – but advocacy is.
"My family is super musical. They were into musical theater. When I was in fourth grade, an orchestra came to our school and I fell in love with violin. I joined the school orchestra the next year.
"I was trying to figure out what instrument I could play, and violin fit. Because of my size – I'm three feet and I sit down all the time – I'm the same height as my violin. So, I don't play it the usual way. My teacher was great. She helped me figure it out."
Because her body is small, Lea bows her violin like a cello. She also uses a loop pedal to multiply her instrumental melodies and create a rich textural fabric that undulates beneath her ethereal mezzo-soprano.
Lea has released three solo albums. The first was "All the Roads that Lead Us Home" in 2015. Her sophomore album was "Deepest Darkness, Brightest Dawn" in 2016. Last week, Lea released her new album "Learning How To Stay."
"I was working on the album for 16 months," said Lea. "I recorded the album at The Pearl Recording Studio in Minneapolis.
"These songs span seven years. The first song I ever wrote – 'Grace and a Tender Hand' — is on this album. And, I even wrote one while I was recording – 'The Last Three Feet.' I write a song and then I decide how I'll record it. I only used live loops on one track."
Prior to the new album, Lea did most of her recording using only a few tools — violin, voice, and looping pedal.
"There are a lot more tracks than just here on this album," said Lea. "I had a band in the studio this time. The core group was Al Church, Marty Dosh and Andrew Foreman – along with special guests."
Lea started college at McAllister College. She then transferred to University of Minnesota-Duluth where she graduated in 2008 with a degree in political science.
"In 2006, I met a guy named Andy Gabel and we had a band until 2008," said Lea. "My start in singing came from working with Andy. He would encourage me to sing harmonies. Then, he got me to do lead on a song. In 2011, I started writing my own songs. Later, I started working with Alan Sparhawk in a band called The Murder of Crows."
Lea has recorded two solo records – "All the Roads That Lead Us Home" and "The Songs We Sing Along the Way" – and has a holiday-themed album titled "Deepest darkness, Brightest Dawn" coming out later this year.
"My live show is a blend of instrumentals and vocals," said Lea. "It's about 60 per cent instrumentals, which are mostly traditional songs, and 40 per cent vocals, which are mostly originals.
"I usually perform solo – just voice, vice, violin and loops. But, for this tour, I'm bringing a guitar player with me – Dave Mehling. I knew I needed more than live looping ro some of the tracks."
Video link for Gaelynn Lea — https://youtu.be/Pk9lgimztD4.
The show at Community Room on King on September will run from 7-9 p.m. The show at Graham Auditorium on September 14 will run from 7-10 p.m. Both shows are free with donations accepted.