Volunteers needed for Aug. 27 celebration honoring oldest township in Chester County
By Larhonda Swales, Correspondent, UnionvilleTimes.com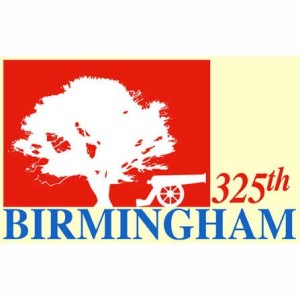 BIRMINGHAM —   Over the past 325 years, the Township of Birmingham has economically evolved and reshaped, after serving as the battlefield of the Revolutionary War, the Battle of Brandywine.
In fact, Birmingham is older than Chester County itself, dating nearly a century prior to Chester being split in half (along with the township — which lost what is now Chadds Ford) to create Delaware County. The township is the oldest in Chester County — as one of the tiny handful of original townships formed when Chester County was carved out as part of William Penn's royal grant.
And to commemorate this historic event, the township is hosting its 325th Township Anniversary, on August 27.
According to township Supervisor John Conklin, since the battle, the township took on craft work, which has remained and grown for hundreds of years. The township has also managed to gain control over their roads and zoning, and has its own police department which is a rarity for such a small township, said Conklin.
"The battle was a big deal. The township is very old and proud. We've dedicated land to the future and have a heritage that's still financially found," said Conklin.
Complete with renowned author Thomas McGuire as the guest speaker, a period dressed George Washington and Musketeers, food, children's activities and music, the event serves as a historic enlightenment and neighborly gathering where residents can commune.
Residents will be able to visit historic venues, including the Friends Meeting House, which is a Quaker landmark, still active today.
Though the township's celebration event looks promising with donations and sponsors from local commercial businesses, Conklin said that the event is in need of more volunteers.
"We have money and activities, we just need more volunteers," said Conklin.
Supervisor Bill Kirkpatrick who has roots within the township, said that the celebration is a fun and educational way for people to learn about their township's history.
"It will provide residents with the opportunity to participate in a pretty unique event," said Kirkpatrick.
Since the township celebrates its anniversary once every 25 years, both Kirkpatrick and Conklin urge residents near and far to participate.
"We have no restrictions. We're happy to get many of our residents interested in the heritage and history that they live in," said Conklin. Just an opportunity to celebrate and have fun on a Saturday afternoon, he added.
The celebration will be held from from 11 a.m to 3 p.m., on Birmingham Hill. Those interested in volunteering should contact the township by emailing birminghamtwp325th@gmail.com