By Gail Supplee Tatum, Columnist, The Times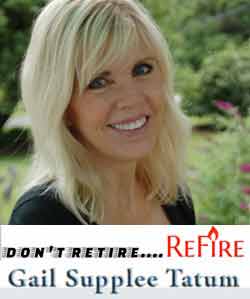 It is ever so subtle.  The days are starting to get just a little bit shorter. When that starts to happen, there's a sense of urgency that comes over me, like I better be outside as much as possible, soak up the warmth of the sun and thoroughly enjoy the last forty-five days left of the summer.
While Fall is a wonderful season, as the leaves turn their brilliant colors, the air gets crispy and the holidays begin with Halloween and Thanksgiving, leading into the winter, as the end of the year draws near, the summer is most energizing to me.  I understand that this is my opinion and will not be everyone's opinion.  I apologize if I offend those who love the cold, wintry weather. Even though the summer is my favorite, I truly do appreciate all seasons, because they are so vivid and distinct here in Chester County!
If you're frantically trying to figure out how to capture what remains of the summer, so that you have lots of memories which will keep you warm throughout those chilly, wintry months, here are some activities that you might want to consider engaging in:
Take walks, short or long, whatever you can fit in. Find different locations, like parks, neighborhoods with varying terrain, and places like Longwood Gardens and Winterthur. As you walk, keep your eyes and ears open so as to get in touch with nature. Soak it all in. Look around. Smile! Be in the moment! Being and staying in the moment will add a peaceful energy to your entire being. The short, cold days of Winter draw us inside, in order to keep up with our fitness routine, so take advantage of the long warm days while they last.
Schedule a last-minute vacation, large or small, whatever is available and whatever you can do. Unplug and regroup. One thing is for sure, if you only talk about it, it won't happen. First decide where.  Will it be the beach or the mountains or another destination? Do you want to get on a plane or will you drive?  How much available time do you have?  Is it a week or a few days? Ask yourself what you would regret not doing when you look back on the Summer of 2018.  If it's something that's possible to do, then plan it and make it a reality.
Go to an ice cream stand and get something yummy before they close until Spring! There's nothing more refreshing than eating ice cream outside on a hot summer evening. Go more than once, if you can!  If you're taking walks, it won't hurt your waistline.
Fully "unplug" to get back in touch with what brings you joy. This can happen in the comforts of your home or out to dinner with friends or family or in a movie theater, watching a movie you've wanted to see for a while. Turn off your phone, let the challenges you may be dealing with, take a back seat, just for a while.  We should all do this at a minimum of once a week, all year 'round.  It is so good for mental clarity!
Think about how you can make the summer months last throughout the winter by planning a trip or two, during that time. Just thinking about it will energize you!
Rainy summer days are fun, too! You can get in touch with the kid in you as the rain falls, you're getting wet and, best of all, you don't care! We have had our share of rainy days lately, so, as long as there's no thunder or lightening, do it for the experience!
What would really make your summer notable?  Have you done it already?  If not, plan it, follow through and do it!
Notice how simple the above suggestions are.  Summer is about simplicity, slowing down and taking it easy.
In my book, the three letter word that is synonymous with summer is FUN!
If none of these suggestions are possible, then simply find joy through laughter.
In the words of Milton Berle, a famously funny comedian of the 50's and 60's, "Laughter is an instant vacation."