By Denny Dyroff, Entertainment Editor, The Times
This is the time of the year for outdoors festivals such as country fairs, festivals honoring a particular fruit or vegetable and outdoor concerts.
One of the best — and longest-running — is the annual Goshen Country Fair (Goshen Fairgrounds, Park Avenue, East Goshen, 610- 430-1554, www.goshencountryfair.org). The fair, which is celebrating its 68th anniversary this season, will run from July 30-August 4 at the Goshen Fairgrounds, which are located just off West Chester Pike three miles east of West Chester.
The free family-oriented event is held each year as a benefit for the Goshen Fire Company. It will open at 6 p.m. from Monday through Friday and at 5 p.m. on Saturday.
This is an authentic down-home country fair with all the agricultural events found at most traditional country fairs, including competitions each night at 6 p.m. –cows on July 31, dairy goats on August 1, dairy cows on August 2, cattle on August 3, and sheep on August 4.
The fair will also feature competitions for pies, vegetables, jams and jellies, specimen flowers, bread, cookies, flowering houseplants, cakes, flower arrangements, and candy. Nightly attractions include live music performances, tug-of-war competitions and pie-eating contests.
The schedule for live music includes Cherry Crush on July 30, Southern Edge Band on July 31, W.C. Swing Kings Band on August 1, Charlie Gracie on August 2, C.C. Lawmen on August 3 and Johnny "Cash" Barnett Band on August 4.
If country fairs are to your liking, you should visit the 90th Annual Kimberton Community Fair (Kimberton Fairgrounds, Route 113, Kimberton, 610-933-4566, http://kimbertonfair.org) which is running from now through July 28.
The Kimberton Community Fair, which was first staged in 1929, is one of the oldest community fairs in the state — and one of the last "free admission" fairs operating in the Pennsylvania State Association of County Fairs. The Kimberton Fair is a "free admission fair with parking by donation."
As always, the fair offers a huge array of free attractions — a festive midway with amusement rides, live entertainment shows, nightly contests, exhibit buildings and livestock displays.
The fair will be held at the Kimberton Fairgrounds on Route 113 approximately one mile south of Phoenixville. The non-profit event, which lists the volunteer Kimberton Fire Company as its beneficiary, attracts over 60,000 people each year.
There are competitions in "Youth" and "Adult" categories for sewing, needlecraft, arts and crafts, vegetables, horticulture, herbs, hay and grain, photography, honey and maple syrup, baking, homemade wines and beers and furniture-making.
There will also be open class and 4-H competitions for "Dairy Cattle," "Dairy Goats," "Breeding Sheep" and "Market Steer" livestock. Competitions will be staged nightly.
Other special attractions are appearances by the Phillie Phanatic and Pennsylvania State Fair Queen Elizabeth Voight and a fireworks display on July 27.
The Kimberton Fair is a "rain-or-shine" event – more or less.
According to the event's website, they never officially "close" the fair as a result of rain because they must remain "open" to adhere to Pennsylvania Department of Agriculture operating guidelines.
The indoor attractions stay open even in inclement weather, but the festival may shut down any amusement ride if the weather causes safety issues.
The Brandywine Zoo (1001 North Park Drive, Brandywine Park, Wilmington, Delaware, 302-571-7747, www.brandywinezoo.org) is inviting people to come to the Zoo on July 28 to check out its Reptile Show.
Visitors will be able to learn about some of reptiles' special abilities and find out how they can become a superhero for reptiles.
The reptiles featured this Saturday will vary depending on availability. and day of the show. The event will take place in the Otter Circle.
Visitors to the zoo, which is located in Brandywine Park along the banks of the Brandywine Creek in downtown Wilmington, will be able to stop by a learning station, talk with a zoo volunteer, or join the Zoo for a special tiger-focused keeper talk to learn what they can do to help.
Admission to the Brandywine Zoo is $7 for adults, $5 for seniors (62 and older) and $5 for children (ages 3-17).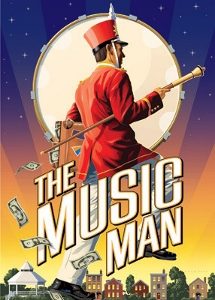 If you want to hear classic songs like "Seventy-Six Trombones," "Till There Was You," and the kid favorite "Shipoopi," performed live in the context of their original show under the stars, plan on visiting Longwood Gardens (Route 1, Kennett Square, 610-388-1000, www.longwoodgardens.org) this weekend because Brandywiners, Ltd. is performing the award-winning musical "The Music Man" in Longwood's beautiful Open Air Theatre.
Every summer, the company presents a large-scale musical production at Longwood Gardens and contributes the proceeds to cultural, educational and civic causes throughout the Delaware Valley.
This summer, the Brandywiners, Ltd. present the Tony award-winning musical "The Music Man," the humorous tale of con artist Harold Hill.
In 1957, the show became a hit on Broadway, winning five Tony Awards, including Best Musical, and running for 1,375 performances. The cast album won the first Grammy Award for Best Musical Theater Album and spent 245 weeks on the Billboard charts. The show's success led to revivals, including a long-running 2000 Broadway revival, a popular 1962 film adaptation and a 2003 television adaptation.
Performances are set for August 2-4.
Tickets for the Brandywiners, Ltd. production include admission to Longwood Gardens beginning at 9 a.m. on the day of performance as well as a spectacular fountain display immediately following the show. Tickets are $30 for adults, $25 for students (ages 13-21) and $15 for children (ages 12 and under).
The Festival of Fountains at Longwood Gardens (Route 1, Kennett Square, 610-388-1000, www.longwoodgardens.org), which is running now through September 30, is always one of the area's prime summertime attractions.
With fountains that jet as high as 175 feet, gardens filled with colorful summer blooms, shade-friendly trees, exotic day- and night-blooming waterlilies, and live music outdoors, Longwood gardens has something for everyone.
The fountain project took two years and $90 million in renovations. The fountain features more than 1,300 jets and streams, a similar number of LEDs, a variety of flame features and a wide array of plants from around the world.
Longwood's popular Main Fountain Garden has returned for a second season after attracting more than 600,000 guests last year with its 1,719 jets twirling and dancing to music. The fountains perform daily at 11:15 a.m., 1:15, 3:15 and 5:15 p.m.
At night, Illuminated Fountain Performances return featuring a selection of dynamic new shows and past favorites. New fountain shows include the rhythmic "Carmina Burana," the soulful "Sounds of Motown," a contemporary take on American classics in the "American Songbook Reimagined," and the jazz-infused "In the Mood."
Illuminated Fountain Performances are Thursday-Saturday evenings at 9:15 p.m. from May-August and at 8:15 p.m. in September. In addition to the Main Fountain Garden, Longwood is also home to a collection of other fountain gardens, including the enchanting Italian Water Garden and Open Air Theatre fountains, which also perform daily.
The ultra-popular Festival of Fountains features the gardens in their summer splendor. Flowering annuals and perennials abound, as well as the breathtaking Waterlily Display that showcases aquatic plants from all over the world.
Visitors can take a walk in the expansive Meadow Garden or enjoy a shady stroll among Longwood's historic trees. The outdoor Children's Corner features a garden designed just for kids, while the Idea Garden is a showcase of plant combinations, innovative vegetable gardens, and unusual plant varieties to inspire guests to try at home.
The Beer Garden is open Thursday-Saturday evenings with alfresco dining and Longwood Signature Brews created by Victory Brewing Company using ingredients grown at Longwood. Regional artists perform live in the Beer Garden from 6-9 p.m. May through August and 5-8 p.m. in September.
Admission to Longwood Gardens is $23 for adults, $20 for seniors and $12 for youth (ages 5-18).
The Pennsylvania Guild of Craftsmen is staging one of its biggest and oldest annual craft fairs this weekend — but, ironically, not in Pennsylvania.
The Guild presents several craft fairs throughout the Keystone State each year, including the Annual State Craft Fair — an event that had its origin almost 70 years ago. A few years ago, the Guild's popular mid-summer fair moved from Lancaster to Wilmington's Riverfront. It's still the biggest and oldest but it now is known as the Pennsylvania Guild Fine Craft Fair.
The 2018 Pennsylvania Guild Fine Craft Fair (717-431-8706, www.pacrafts.org) features more than 200 top-flight crafters from all over the Mid-Atlantic region. It will be held on July 28 and 29 at the Chase Center on the Riverfront, which is located on Justison Street in Wilmington, Delaware.
This indoor shopping experience boasts a unique array of beautiful items that are all handmade in America, ranging from one-of-a-kind clothing, jewelry, ceramics, glass, sculpture, artisan furniture and more.
As an added attraction, there will be a number of demonstrations presented by a diverse group of featured artists both days. Show hours are 10 a.m.-6 p.m. on July 28 and 10 a.m.-5 p.m. on July 29. Tickets are $8 for adults. Children (17 and under) will be admitted free. There will also be free parking.
Hagley Museum and Library (Buck Road East entrance via Route 100, Wilmington, Delaware, 302-658-2400, www.hagley.org) is presenting a special "Cannon Firing Demonstration" on July 29 at 1, 2, and 3 p.m. in the Machine Shop area.
The family-oriented event is fun, loud, exciting and educational.
Cannon firings in the Hagley Powder Yards demonstrate how black powder was made and used.
The demonstrations, which take place next to the Millwright Shop, are included with site admission tickets — Adults: $15; Seniors (age 62 and up): $11; Students $11; Children 6-14: $6.
As an added attraction, an in-depth, hands-on tour focused on gunpowder production, which ends with an explosive finish, is available on Hagley's Sights, Sounds and Smells Walking Tour.
There will be four other dates for cannon firings at Hagley this year — August 26, September 30, October 28, and November 11.
Another special event this Saturday at Hagley is "Science Saturday: May the Water Force Be with You."
Water wheels and turbines harness the power of the water. Participants will be able to build a water wheel that lifts a weight off of the ground. Visitors are invited to solve science mysteries and engineering challenges.
Activities are included in admission and free to members. This is a drop-in activity and guests can join the fun at any time from 1-4 p.m.
On July 27 and 28, Laurel Hill Cemetery (3822 Ridge Avenue, Philadelphia, 215-228-8200, www.thelaurelhillcemetery.org) will present a program called "Shakespeare in the Cemetery." This year's production is "A Midsummer Night's Dream."
Fairies, lovers, and fools will be loose at Laurel Hill Cemetery.
When a group of love-mad youths and wannabe actors wander into the forest outside Athens, think they have a plan. But, the woods are full of weirdness and the local sprite population isn't going to let this opportunity pass. This Shakespeare play is a comedy that could have just as easily been a tragedy.
On Friday and Saturday, The Mechanical Theater under the direction of Loretta Vasile will present one of Shakespeare's most popular works at the historic cemetery in Philadelphia.
Performances begin at 7 p.m. (with prescheduled rain date of July 29).
Check in takes place at Laurel Hill Cemetery's Gatehouse entrance at 3822 Ridge Avenue, Philadelphia.
Attendees are requested to bring their own blankets, beach chairs, picnics, and beverages. Tickets are $20. Free parking is located in the lot across the street from the Gatehouse.
On July 28, the Tuner Evolution Car Show will be held at the Greater Philadelphia Expo Center (100 Station Avenue, Oaks, http://www.tuner-evolution.com) from noon-8 p.m.
This show is a full automotive lifestyle event that showcases many aspects of the aftermarket automotive industry. It features some of the hottest customized vehicles in the country, vendors showing off their latest and greatest products, graffiti artists, eating contests, bikini contest, celebrity appearances, models and entertainment acts including bands, hip hop artists, skating and BMX demos.
However, the main attraction at Tuner Evolution is the vehicles with many of the country's top builders competing for the elusive Best of Show award. It allows visitors to see more of the elite cars and amazing custom builds that they won't usually see on the streets or at meets.
Video link for Tuner Evolution — https://youtu.be/2DT7GXU_pdU.
Admission is $20 for adults, $10 for children (ages 7-12) and free for children (six and under).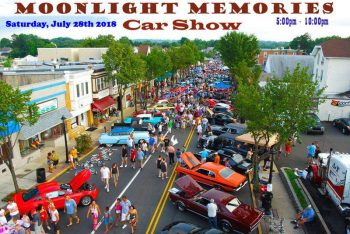 The 26th annual Moonlight Memories Car Show, sponsored by the Greater Hatboro Chamber of Commerce, will take place July 28 on York Road between Summit Avenue and Horsham Road from 5-10 p.m.
Downtown Hatboro will be the center of attention when more than 500 cars roll into town for the annual Moonlight Memories Car Show.
The free car show, which historically draws more than 75,000 visitors, will have a wide array of cars lining both sides of York Road in downtown Hatboro. The event will feature antique cars, classic cars, modified cars, "muscle" and specialty vehicles and more.
Auto enthusiasts have another event to look forward to this weekend.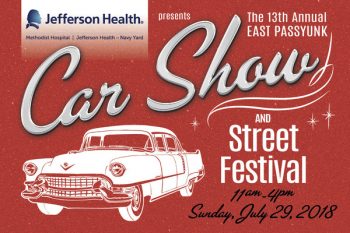 On July 29, more than 125 classic, antique, muscle, custom and show cars, trucks and motorcycles will take over East Passyunk Avenue for the 2018 Car Show and Street Festival.
The 11th annual staging of free annual event, which is a huge block party, will take place from 11 a.m.-4 p.m. Visitors will be able to enjoy tasty food and drink items, live music and lots of sparkling cars.
The festival, which is centered along East Passyunk Avenue between Broad and Dickinson streets, also features a craft show, food trucks, a moon bounce and a variety of family activities.
The event is free and open to the public.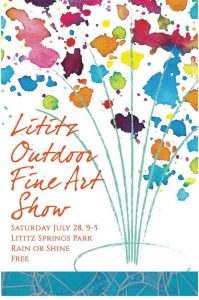 The Lititz Outdoor Fine Art Show is well into its second half-century.
On July 28, the Lititz Art Association will present the 52nd Annual Lititz Outdoor Fine Art Show at Lititz Springs Park (Route 501, Lititz, http://www.lititzartassociation.com).
The free event, which is always held the last Saturday in July — and always held rain or shine — will run from 9 a.m-5 p.m. at the park, which is located between the Square and the railroad track next to Wilbur's Chocolate Factory.
It is a juried art show presented by the Lititz Art Association that is open to all fine artists over the age of 17. The show's organizers stress that this is an art show and not a craft show and that there will be no jewelry, photographs, Christmas decorations, needlework, or other non-art items featured in the exhibition/sale.
One of the most popular annual events at the Landis Valley Museum (2451 Kissel Hill Road, Lancaster, 717-569-0401, www.landisvalleymuseum.org) is "Civil War Days."
The fun and educational event, which will be held on July 28 and 29, takes visitors back into an era when America's northern states waged war with states from the south.
The museum's grounds in Lancaster will be the site of a Civil War era village. Additionally, the site will host a large number of authentically dressed military and civilian re-enactors in a variety of roles such as merchants, members of aid societies, craftsmen and townsfolk.
Some of the featured activities are company drills, weapon firing demonstrations, musket drills and a cavalry demonstration. There will also be games and hands-on activities for kids, lectures, horse-drawn wagon rides and a Civil War fashion show.
Landis Valley Museum is a living history village dedicated to collecting, preserving and interpreting the history and culture of the Pennsylvania German community from 1740-1940. Admission tickets are $12 for adults, $10 for seniors and $8 for youth (ages 3-11). Parking is free.
July's edition of the "Full Moon Tour" at the Wolf Sanctuary of Pennsylvania (465 Speedwell Forge Road, Lititz, 717-626-4617, http://wolfsanctuarypa.org) is scheduled for July 28.
The Sanctuary offers this tour once a month on the closest Saturday to the full moon. This month, it's slated for this Saturday and the full moon is known as the Buck Moon.
This event allows participants to create their own experiences. Instead of following a tour guide from pack to pack at a regulated pace that fits within a 45-minute time line, you get to go at your own pace from pack to pack.
There is also the option of talking to tour guides who are stationed at each pack. You can listen to what they have to say about the wolves when stopping at a station – and you have the option to ask questions.
With this tour, you move at whatever speed you find comfortable. If you get tired, you can go over and sit next to a roaring bond fire (weather permitting) and just relax.
Visitors are requested to bring a blanket, a flashlight, a chair and maybe some hot dogs and marshmallows.
The tour starts at 7:30 p.m. Tickets are $20 and no reservations are required.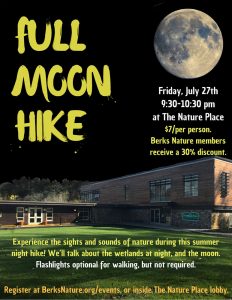 Another full moon event will take place on July 28 at The Nature Place (575 St. Bernardine Street, Reading, 610-372-4992, www.berksnature.org).
Starting at 9:30 p.m., Berks Nature will offer a special "Full Moon Hike" around the grounds of the society's site in Reading.
Participants are instructed to "leave the flashlights at home."
Berks Nature guides will lead the hike and give talks about bats and the moon as well as other nature topics.
Admission for this all-weather outdoor event is $7.
An interesting annual summer event in Pennsylvania Dutch country is the Rough and Tumble Engineers Historical Association's "John Deere Days" (Rough and Tumble, 4977 Lincoln Highway East, Kinzers, 717-442-4249, www.roughandtumble.org).
The event is scheduled for July 27 and 28 with activities slated to get underway at 9 a.m. each day.
This annual show, which is sponsored by the Waterloo Boys Club of Southeastern Pennsylvania, features a wide range of John Deere tractors with "Deere History" and "Tractor Pulling" events.
One of the highlights each day will be the "John Deere Parade of Power," which is a showcase for many different and unique models.
On Friday, there will be the "Garden Tractor Parade" and the "Tractor Pull." Popular activities on Saturday include the "Kiddy Pedal Pull," "Large Tractor Pulling" and the always-popular "Raffle Tractor Drawing."
Admission is $5 for adults and $3 for youth (ages 12-18). Children under 12 years are admitted free.
This weekend, the Mount Hope Estate & Winery (Route 72, Cornwall, 717-665-7021, www.PaRenFaire.com) will be the site of the Fifth Annual FoodStock Music Festival on July 28 from 11 a.m.-10 p.m.
This year's Music Fest is being hosted once again at the Mount Hope Estate/Pennsylvania Renaissance Faire's brand new addition — The Barn & Barrel Courtyard, which is located between Swashbuckler Brewery and the newly renovated winery.
In addition to this year's eclectic line up of musicians this year's Music Fest will again include craft vendors from all over central Pennsylvania, silent auction items, Chinese auction items, 50/50s and a wide array of food and drinks.
This year's entertainment line-up features Rob Reese, Corsair Blue Jazz Orchestra, Hydroponic Philharmonic, Steele Radiance, Benjamin Vo Blues Band and Vinyl Groov.
FoodStock, a charitable, tax-exempt, 501(c)(3) organization, is dedicated to promoting continued assistance to food banks and enhancing their resources on a local level. The organization focuses its funding on committed, local food banks that rely strongly on volunteer efforts.