By Denny Dyroff, Staff Writer, The Times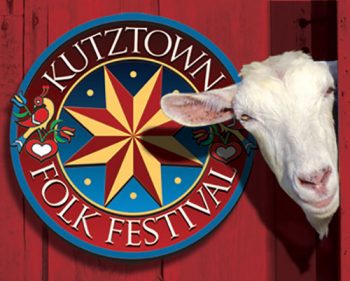 This is the weekend that one of the summer's most popular annual Pennsylvania events gets underway.
The 69th Annual Kutztown Folk Festival (Kutztown Fairgrounds, off Route 222, Kutztown, 888-674-6136,www.kutztownfestival.com) opens on June 30 and runs through July 8.
Settlers from Germany played a major role in the early history of Pennsylvania and their influence is still being felt. These pioneers and their customs are honored each summer at a Pennsylvania German folk festival in Kutztown — an event that has been around for more than a half-century and is still growing.
The popular annual event, which is billed as a celebration of Pennsylvania Dutch culture, features traditional crafts, food, music and folk life.
The festival features country auctions, parades and bands, fiddling, live music and dancing, comedy, storytelling and historical seminars. Daily activities include displays of farming and gardening, churches and weddings, folk life, Pennsylvania Dutch dialect and folklore, furniture, spinning and weaving, country cooks and candle making.
The festival also offers non-stop entertainment with country auctions, parades and bands, fiddling, live music and dancing, comedy, storytelling and historical seminars. Additionally, over 200 juried folk artists and traditional American craftsmen will be participating with both sales and demonstrations.
For the first time, the Kutztown Folk Festival will host an authentic Harvest Home celebration at the Union Church. Visitors can step back in time and witness this fascinating Pennsylvania Dutch tradition of adorning the local church with harvest decorations, fruits, and vegetables in celebration of a successful harvest and safe storage of food before winter.
Exclusive to the 2018 festival, the National Museum of Industrial History will feature a 100-year-old, fully operating printing press. Festival attendees will be able learn the history of the printing press and create their own one-of-a-kind printed festival souvenir.
New for 2018, families will be able to explore a 30'x20' garden-sized model train exhibit presented in conjunction with the Allentown and Auburn Railroad, along with train memorabilia and educational displays. Kids can also enjoy the Children's Farmyard Theater, petting zoo, craft areas, pony rides, hay maze, horse-drawn carousel, and more.
There will also be a lot of attractions for children including puppet shows, make-and-take crafts sessions, real-life haystacks, story time sessions, a hay maze, sing-alongs and a variety of hands-on activities.
As always, there will be plenty of booths featuring Pennsylvania Dutch food treats and beverages, including family style feasts, shoo-fly pies, sausage sandwiches, pastries, country chicken dinners, strawberry shortcake, funnel cakes, ox roasts, sarsaparilla and chicken potpie.
The festival will open its gates each day at 10 a.m. and run until 8 p.m. on June 30 and July 1, 6 and 7 and until 6 p.m. on July 2-5 and 8. Admission to the festival is $14 for adults, $13 for senior citizens and $5 for students (13-17) with children (12 and under) admitted free.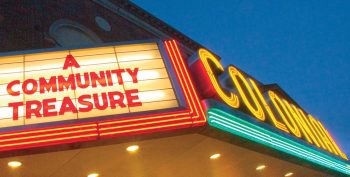 The Colonial Theatre (Bridge Street, Phoenixville, 610- 917-1228, www.thecolonialtheatre.com) will present its Historic Colonial Tour on July 1.
Guests are invited to take part in a free tour of the historic Colonial Theatre, visit the interior of the theater's newly acquired bank building and learn the story behind the theatre.
Visitors will be able to step "backstage" and peer into the projection booth where the Blob oozed its way into the theater (and pop culture history).
The tour lasts approximately one hour and allows plenty of time for participants to buy your tickets and popcorn for the Colonial Theater's Sunday matinee.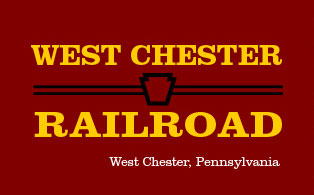 The West Chester Railroad (Market Street Station, West Chester, 610-430-2233, www.westchesterrr.net) is running its special "Summer Picnic Special" trains every Sunday now through September 23.
The round-trip train ride travels to the village of Glen Mills and back and lasts for 90 minutes. During the brief layover in Glen Mills, riders can explore the historic Pennsylvania Railroad station and have a snack in the railroad's picnic grove along the Chester Creek.
Riders can order a boxed lunch when they purchase their tickets online. Sandwich choices are ham and cheese hoagies, turkey and cheese hoagies, and PB&J. All lunches, which are made fresh, come with chips, fruit, drink and cookies.
Additionally, the lunches are packed in a special reusable lunch bag emblazoned with the WCRR logo. Tickets for the train rides are $15 for adults, $13 for children ages 2-12 and free for kids under two.
On July 3 and 4, the historic 1877 Star Barn (1 Hollinger Lane, Elizabethtown, www.thestarbarn.com, 717-902-9791) will have its "Grand Opening."
The Star Barn, which is considered the "Grande Dame" of Pennsylvania's Gothic Revival Bank Barns, has been completely restored to its original beauty.
The Historic 1877 Star Barn and its ancillary structures were disassembled and moved from Middletown, Pennsylvania to Stone Gables Estate in Elizabethtown, Pennsylvania where they have been meticulously reconstructed and restored. Additionally, numerous other structures and amenities have been added to complement the site, now known as, "The Star Barn Village."
To showcase the completion of this beautiful and historic site, the community is invited to attend The Star Barn Village Grand Opening. This ticketed event will take place on July 3 and 4 and the event entrance will be on Newville Road in Elizabethtown.
A "Daily Ticket" includes designated parking, full-color commemorative Star Barn booklet with before and after photographs, admission to all buildings and attractions of The Star Barn Village, Ironstone Ranch, and The Star Barn Museum, yard games set up throughout the property, three blazing fire pits, hitch wagon and pony rides, wine tasting in the Star Barn's arched limestone cold cellar, and a petting zoo with alpacas, miniature horses, fainting goats, pot-bellied pig, sheep, and horses.
On July 4, there will be a fireworks display starting at approximately 9:30 p.m.
Ticket prices on July 3 are: $15, General Admission; $10, senior citizens (age 62 or older), military and children (6-18) and free for children (five and under). Ticket prices on July 4 are: $25, General Admission; $10, senior citizens (age 62 or older), military and children (6-18) and free for children (five and under)
"Celebrate Lancaster" (717-291-4758, http://www.visitlancastercity.com), which will be held on June 29 in downtown Lancaster, is designed to display the culture and diversity of Lancaster and the people who live and work here.
Attendance has grown to close to 15,000 in recent years for the festival — an event that offers local food, local wine and beer, entertainment, fireworks, and a festive atmosphere in downtown Lancaster.
From 11:30 a.m.-10 p.m., more than 20 food vendors will be selling their tasty treats along North Queen Street and in Lancaster Square.
Later in the day, there will be live music on two stages at Penn Square and Binns Park from 5-10 p.m. Additionally, the festival will have two pub areas featuring beer and wine.
The event will come to a festive conclusion with a gala fireworks display at 10 p.m. from the top of the Duke Street Parking Garage.
One of the livelier traditional summer events in Pennsylvania Dutch country is the Rough and Tumble Engineers Historical Association's "International Harvester Show and Rough and Tumble Tractor Pull" (Rough and Tumble, 4977 Lincoln Highway East, Kinzers, 717-442-4249, www.roughandtumble.org).
The "International Harvester Show and Rough and Tumble Tractor Pull "is scheduled for June 29 and 30 with a 7 a.m. start time each day.
The featured display areas will be "IH Tractors & Equipment Displays," "IH Trucks & Scout Displays," "Cadet Tractors & Equipment Displays," and "Stationary Engines & Flea Market."
Friday's schedule is: 8 a.m., Flea Market; 9 a.m., Opening Ceremony; 10:30 a.m. and 2 p.m., Equipment Demonstration; 1 p.m., Tractor and Truck Parade; 3 p.m Tractor Games; 4-6 p.m., Garden Tractor Weigh-Ins; and 6 p.m., Garden Tractor Pull Starts.
The schedule for Saturday includes: 8 a.m., Breakfast at R&T M-P building; 8 a.m., Flea Market; 8 a.m., Tractor Weigh-In; 9 a.m., Opening Ceremony; 10 a.m., Equipment Demonstration; 10 a.m., Antique Tractor Pull Starts; 1 p.m., Tractor and Truck Parade; and 3 p.m. Tractor Games.
Admission is $5 per person.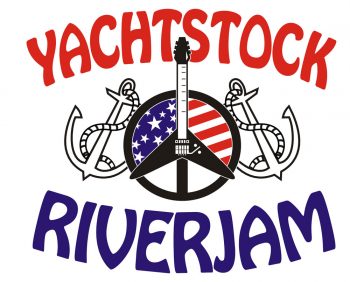 The 20th Annual YachtStock River Jam (500 West 2nd Street, Essington, http://yachtstock.org/index.php/riverjam) is scheduled for June 23 from noon-10 p.m.
Proceeds from the 2018 edition of YachtStock will benefit the families of two local children with grave health issues and the Shriners Hospital's Philadelphia Unit. Yachtstock is a 100 per cent volunteer-run organization and all profits from the RiverJam will be donated to beneficiaries.
The outdoor concert is held on the banks of the Delaware River at the West End Boat Club. In 2018, Yachtstock is continuing its partnership with Tinicum Township with fireworks at the end of the event.
The 2018 fireworks display will be located in the river off Corinthian Yacht Club adjacent to Gov. Printz Park & West End Boat Club.
Ryan Follese will headline along with special guests Sara Spicer and Lee Gantt.
Other acts performing on the Shriners RiverJam Stage will be Musician Impossible, Tongue N' Groove, The Chaotics, Witchunt, JaE The Artist, South 47, Bughunters, and The Mad Trio.
There will also be a full day of music on the Corinthian Waterfront Stage and the Riverview Stage. Another attraction will be the Delco Cruisers Car Show from 11 a.m.-5 p.m.
Tickets for the 20th Annual YachtStock River Jam are $24.99 for adults, $19.99 for seniors and $8.99 for children (ages 6-12).
The biggest attraction at Longwood Gardens (Route 1, Kennett Square, 610-388-1000, www.longwoodgardens.org) right now is the Festival of Fountains, which is running now through September 30.
With fountains that jet as high as 175 feet, gardens filled with colorful summer blooms, shade-friendly trees, exotic day- and night-blooming waterlilies, and live music outdoors, Longwood gardens has something for everyone.
The fountain project took two years and $90 million in renovations. The fountain features more than 1,300 jets and streams, a similar number of LEDs, a variety of flame features and a wide array of plants from around the world.
Longwood's popular Main Fountain Garden has returned for a second season after attracting more than 600,000 guests last year with its 1,719 jets twirling and dancing to music. The fountains perform daily at 11:15 a.m., 1:15, 3:15 and 5:15 p.m.
At night, Illuminated Fountain Performances return featuring a selection of dynamic new shows and past favorites. New fountain shows include the rhythmic "Carmina Burana," the soulful "Sounds of Motown," a contemporary take on American classics in the "American Songbook Reimagined," and the jazz-infused "In The Mood."
Illuminated Fountain Performances are Thursday-Saturday evenings at 9:15 p.m. from May-August and at 8:15 p.m. in September. In addition to the Main Fountain Garden, Longwood is also home to a collection of other fountain gardens, including the enchanting Italian Water Garden and Open Air Theatre fountains, which also perform daily.
The ultra-popular Festival of Fountains features the gardens in their summer splendor. Flowering annuals and perennials abound, as well as the breathtaking Waterlily Display that showcases aquatic plants from all over the world.
Visitors can take a walk in the expansive Meadow Garden or enjoy a shady stroll among Longwood's historic trees. The outdoor Children's Corner features a garden designed just for kids, while the Idea Garden is a showcase of plant combinations, innovative vegetable gardens, and unusual plant varieties to inspire guests to try at home.
The Beer Garden is open Thursday-Saturday evenings with alfresco dining and Longwood Signature Brews created by Victory Brewing Company using ingredients grown at Longwood. Regional artists perform live in the Beer Garden from 6-9 p.m. May through August and 5-8 p.m. in September.
Admission to Longwood Gardens is $23 for adults, $20 for seniors and $12 for youth (ages 5-18).
This weekend, it's time for the Red, White & Blue BBQ Bash at Peddler's Village (Routes 202 and 263, Lahaska, 215-794-4000, www.peddlersvillage.com).
From noon-5 pm., Peddler's Village will be serving up All-American grilled favorites and featuring live music, family entertainment, and kids' activities.
Visitors can pig out on traditional house-made pulled pork BBQ sandwich with black cherry bourbon BBQ sauce, glazed BBQ ribs, bratwurst with onions or kraut, hot dogs, hamburgers and cheeseburgers, grilled corn on the cob and French Fries.
The will be live music performed by the Galena Brass Band as well as a variety of old-fashioned games for the family.
Other activities will be "Watermelon Eating Contest," "Water Balloon Toss," "Fun Station," hula hoops, bubble-making area, corn hole, yard darts and more. Additionally, the Shops at Peddler's Village will be open from 10 a.m.-8 p.m.
The Morris Arboretum (100 East Northwestern Avenue, Philadelphia, 215-247-5777,
http://www.business-services.upenn.edu/arboretum/index.shtml) is celebrating Circus Week at the Garden Railway from June 30-July 8 this year.
Visitors to the Arboretum's special event can see the circus trains chugging around the quarter-mile track with their cargo – a cargo of circus animals such as elephants, pandas and tigers.
They will be able to hear the call of the ringmaster while watching the miniature trains the brightly-colored trains transport the "Big Top" that includes a chicken railroad car playing the ever-popular "Chicken Dance" song.
Children of all ages will delight in the circus trains and this year's Railway theme, "Time in the Garden," that features a "Hickory, Dickory, Dock" clock, a rabbit with the book, "Alice in Wonderland," an hourglass sculpture and a sundial.
Admission to the Garden Railway is free with arboretum admission, which is $19 for adults and $10 for children (ages 3-17).
On June 30, the Reading Terminal Market (Reading Terminal Market, 51 North 12th Street, Philadelphia, www.readingterminalmarket.org) will host the Philly Ice Cream Scoop.
The event will bring together local independent ice cream artisans with Reading Terminal Market merchants to celebrate Philly's rich ice cream heritage.
Some of the featured ice cream artisans will be Bassetts Ice Cream, Little Baby's, Franklin's Fountain, Lil' Pop Shop, Bright Yellow Creamery, Zsa's Ice Cream, Miller's Twist and Chilly Philly.
Some of the featured ice cream treats will be ice cream Whoopie Pies, ice cream floats, chocolate Funnel Cake topped with ice cream, waffles and ice cream and chocolate-dipped ice cream sandwiches.
Other activities include ice cream demonstrations, ice cream eating contests, ice cream shuffleboard, arts and crafts booths, and a free photo booth.
The event, which is free and open to the public, will run from 11 a.m.-5 p.m.
In conjunction with the celebration of Historic Philadelphia's 12th anniversary at Franklin Square (200 Sixth Street, Philadelphia, www.historicphiladelphia.org), Historic Philadelphia is once again illuminating the park with its Chinese Lantern Festival.
At the festival, which was supposed to run through June 30 but has now been extended to July 8, Franklin Square will come alive every night with more than two dozen illuminated lanterns – all constructed by lantern artisans from China.
Chinese-inspired performances will take place in Franklin Square twice nightly. Performances, which celebrate Chinese performance art and entertainment, are 30-minutes long and are scheduled for 7 and 9 p.m.
Festival hours are 6-10 p.m. Sunday through Thursday and 6-11 p.m. on Friday and Saturday. Admission is $18 for adults, $12 for youth, and $15 for seniors and military.
If a full moon always catches your eye, there is an event this weekend that you'll probably like.
And, if you like wolves and are fascinated by their lifestyle, there is an event this weekend that you'll probably like.
It's the same event – the "Full Moon Tour" at the Wolf Sanctuary of Pennsylvania (465 Speedwell Forge Road, Lititz, 717-626-4617, http://wolfsanctuarypa.org).
The Sanctuary offers this tour once a month on the closest Saturday to the full moon. This month, the date is June 30 and it is the Strawberry Moon.
This event allows participants to create their own experiences. Instead of following a tour guide from pack to pack at a regulated pace that fits within a 45-minute time line, you get to go at your own pace from pack to pack.
There is also the option of talking to tour guides who are stationed at each pack. You can listen to what they have to say about the wolves when stopping at a station – and you have the option to ask questions.
With this tour, you move at whatever speed you find comfortable. If you get tired, you can go over and sit next to a roaring bond fire (weather permitting) and just relax.
Visitors are requested to bring a blanket, a flashlight, a chair and maybe some hot dogs and marshmallows.
The tour starts at 7:30 p.m. Tickets are $20, and no reservations are required.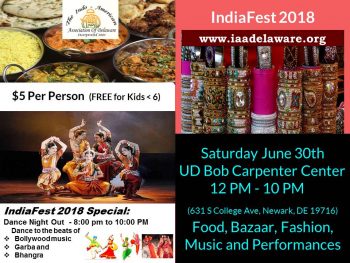 India will be celebrated at a special festival on June 30 — "India Fest 2018" (Bob Carpenter Center, 631 South College Avenue, Newark, Delaware, 302-494-1255, www.iaadelaware.org). The festive annual event is scheduled to run from noon until 10 p.m.
It will feature classical and modern Indian dance performances, cultural exhibitions, vendors with a large array of Indian items and mouth-watering Indian food items such as tandoori chicken, nan (bread) and an assortment of curry dishes.
Special workshops will be presented throughout the day featuring a variety of topics. Other activities include a beauty pageant, karaoke singing, a special evening cultural program, demonstrations on the use of spices, live music, and a special event called "Bhangra and Garba Night" from 8:30-11 p.m.
Admission to the festival, which is presented by the Indo American Association of Delaware, is $5 with children (6 and under) admitted free.