By Denny Dyroff, Entertainment Editor, The Times
Area music fans have a lot of choices for live shows this weekend. They can go on a softer route on June 23 by attending shows by Dustbowl Revival, illumine/Sean & Dave Make Music, or Trevor Hall. Or, they can travel a trail of harder music on June 24 by attending shows by Poison, Hogan's Goat or Twitching Tongues.
On June 23, Trevor Hall will be the headline act at the Ardmore Music Hall (23 East Lancaster Avenue, Ardmore, 610-649-8389, www.ardmoremusic.com).
Many musicians grow up in areas that are hotbeds for a variety of music – cities such as Los Angeles, New York, Miami, San Francisco, Austin, Nashville.
For Hall, who has released seven studio albums and three live albums since his 2005 debut album "Lace Up Your Shoes," it was an entirely different situation.
He grew up in Hilton Head Island – an area known more for beaches, restaurants and tourists – a town with a year-round population of 37,000 and a summer population of more than 150,000. Not surprisingly, most of the area's live music is limited to resort lounges.
"It is a very high tourist destination – but it was a nice small community," said Hall, during a recent phone interview from his home in Boulder, Colorado. "My parents got us out. Every year, we'd go on a couple trips. I had a really good upbringing.
"They've supported me my whole career and it gave me the space to explore my interests. My dad Jeff is a drummer. When I was a small child, music was all around the house – a part inseparable from life."
Hall realized at a very young age that music was more than just a passion. As an eleven-year-old, playing harmonica beside his father in the Carolina barrier island, he used music as a companion and a creative outlet.
"I started writing songs when I was 14," said Hall. "I'd come home from school, lock myself in my room and go to my music. I left Hilton Head Island in 10th grade and went to Idyllwild Arts Academy, an international arts/boarding school a couple hours from L.A. I started playing shows when I was 16.
"People from Geffen Records heard me and signed me to a record deal. I graduated from Idyllwild in 2005, moved to L.A. and started the journey."
Hall released an album on Geffen in 2005 and followed with an EP in 2006. Then, Geffen cut him loose.
"There was a change of executives at Geffen and they dropped me right before my next album was set to come out," said Hall. "The good thing was that when I got dropped, it gave me freedom. It was a learning experience."
Hall's career still moved forward on a good trajectory. He had a song recorded on the "Shrek the Third" soundtrack and was a popular opening act on tours by Steel Pulse, The Wailers, Jimmy Cliff, Matisyahu, Michael Franti and Colbie Callait.
In order to parallel his life's path with the messages in his music, Trevor moved into a traditional Hindu ashram in Southern California in 2008. When not on tour, he lived as a monk and devoted his days to spiritual practice and service. His involvement with the temple affected his music and his music quickly became his practice.
Hall's music has been described as "an eclectic mix of acoustic rock, reggae and Sanskrit chanting" and it focuses on teachings of divinities. While on the road, Hall considers the stage as his moving temple — a place where he can share in the experience of his spiritual journey with his audience. His annual trips to India also continue to serve as a source of creativity and motivation for his music.
Hall is now touring in support of his new album "The Fruitful Darkness," which is his first independent release after more than a decade recording for established labels such as Geffen and Vanguard.
"I did a Kickstarter campaign last year to finance the making of the album," said Hall. "I started it in August and set the goal as $108 because that is a good spiritual number."
In Hindu tradition, the Mukhya Shivaganas (attendants of Shiva) are 108 in number and hence Shaiva religions, particularly Lingayats, use malas of 108 beads for prayer and meditation. Recital of their names, often accompanied by the counting of a 108-beaded mala, is often done during religious ceremonies.
Hall exceeded his modest "goal" of $108 by a lot as 2,254 backers pledged $137,570 to help bring this project to life. As a result, Hall was able to release "The Fruitful Darkness" on June 1.
"I recorded the album with producer Sean Bowe," said Hall. "He's a young, upcoming producer and we really hit it off. I wrote one song with him. Then, we wrote a couple more and I realized he was the one I needed to make an album with. We wrapped it up around tis time a year ago.
"My last couple albums were more acoustic and folk. I had been interested in electronic sounds in recent years and I wanted to merge the two. So, I was experimenting with different sounds I hadn't worked with before. I'm very pleased with the result.
"In my live shows now, I'm playing quite a bit from the new album. I'm touring with a full band – drums, bass and guitar – and almost half the set is new songs."
Video Link for Trevor Hall – https://youtu.be/itB4dHOQE28.
The show at The Ardmore Music Hall (23 East Lancaster Avenue, Ardmore, 610-649-8389, www.ardmoremusic.com), which has Mihali as the opening act, will start at 8 p.m. Tickets are $26.
Other upcoming shows at The Ardmore Music Hall (23 East Lancaster Avenue, Ardmore, 610-649-8389, www.ardmoremusic.com) are Conan O'Brien bandleader Jimmy Vivino featuring Steve Guyger and Greg Sover along with special guest David Bromberg on June 24.
On June 23, the Dustbowl Revival will return to the area to headline a show at the Sellersville Theater (24 West Temple Avenue, Sellersville, 215-257-5808, www.st94.com) on Saturday night.
The Dustbowl Revival, which is based in Venice, California, merges old school bluegrass, gospel, pre-war blues and the hot swing of New Orleans and bravely brings together many styles of traditional American music. Known for their high energy live shows, the Dustbowl Revival has been described as a "string band-brass band mash-up."
The lively group's line-up includes Zach Lupetin (guitars, vocals), Liz Beebe (vocals, washboard), Daniel Mark (mandolin), Connor Vance (fiddle), Matt Rubin (trumpet), Ulf Bjorlin (trombone), Josh Heffernan (drums) and James Klopfleisch (bass).
"The band started in 2008 and expanded over the years — from a string band at first to eight people down the road," said Lupetin, during a recent phone interview Friday afternoon, as the band headed to a show in Columbia, Maryland.
"The first expansion was fiddle and mandolin. It's like a little traveling circus. The full big band line-up has been going strong for about four years. It can expand or contract at times.
"I'm from Chicago and was playing folk and blues when I was in Ann Arbor, Michigan. The idea for a band like this came to me when I was in college at the University of Michigan. I was dreaming about a band that played songs in different genres at once.
"I was in a blues-rock band and started listening to pre-war jazz. I moved from Chicago to Los Angeles. Once I got to L.A., I placed an innocent ad on Craigslist for musicians who loved music from that era. From that, I got together instruments that don't usually go together.
"I wanted to do something authentic and high energy. I think American music has a lot of different roots. For me, it all starts with the blues and branches out from there. Hank Williams, Muddy Waters, Bob Wills, Mahalia Jackson — all playing this very heartfelt soulful music.
"We try for that. I started learning traditional songs that were the seeds of rock and roll. Music should be real. I don't want to make over-produced empty music. And, we want to have family appeal. Our audience is a pretty wide mix."
In 2013, the Dustbowl Revival was named "Best Live Band in LA" by The LA Weekly.
"Around 2013, we decided that we were going to do it for real," said Lupetin. "Liz Beebe joined the band and we began doing 150-200 gigs a year.
"We've had different musicians come and go but the core members have been around for a long time. To play around the country, you need a dedicated group.
"It's really just old-time party music. It's just a matter of putting it in a different environment. This band is a work-in-progress."
Now, the Dustbowl Revival is touring in support of its new self-titled album. The album was released on Signature Sounds.
"The album came out last June," said Lupetin. "We've been introducing this new sound. We recorded the album in stages. We went into the studio in December, did about 20 songs and then cut it down to 11.
"Then, we recorded the album in January with our own producer Ted Hutt. It was an exciting few weeks. It was our first time to be steered by a passionate producer.
"The mixing of roots music and funk/soul was our goal and Ted understood how to do it. He brought out this brash, raw, emotional sound from the band. He knew what it should sound like.
"These songs are really fun to play. A lot of them are upbeat, dance-friendly songs. But, there are also dark, emotional love songs that before we didn't have the courage to record. We're playing all the new songs in our shows now."
The Dustbowl Revival will also be showcasing some new material.
"We've been working on some songs for our next record and we're introducing some of them in our live shows," said Lupetin. "We're also doing some surprising covers that you would not expect a band with acoustic instruments to play – like The Knack's 'My Sharona.'
"And, now that we've been playing the new album's songs for a while, they're beginning to morph. There are definitely some surprises. For example, 'Honey I Love You' was like a radio edit on the album. Live, it's a jam that goes eight minutes."
Video link for Dustbowl Revival – https://youtu.be/tkfajHMCmqc.
The show at the Sellersville Theater, which has Lowland Hum as the opener, will start at 8 p.m. Tickets are $21.50 and $29.50.
Other upcoming shows at the venue are "Tribute To Dave Brubeck & More" performed by The Eric Mintel Quartet on June 24 (1:30 p.m.), Marc Cohn on June 24, Junior Brown on June 25 and Bobby Messano & Broken Toys on June 27.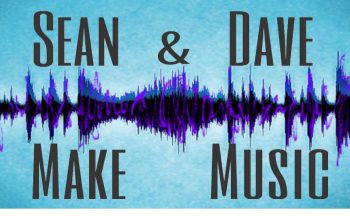 On June 23, illumine and Sean & Dave Make Music will be performing together in a special concert – "Eternal/ephemeral" — at Main Line Unitarian Church (816 South Valley Forge Road, Devon, www.illuminemusic.org).
Following its own path, illumine is a Philadelphia-based trio that believes in an intimate, comfortable concert experience that is consistently engaging to the whole audience.
The trio – David Matthew Brown (violin), Jodie Levine Brown (piano) and Kaitlyn Michelle Waterson (lyric mezzo-soprano) — presents great masterworks and lesser known gems drawn from the last century of music from the western world. In its performances, illumine integrates improvisation, discussion, innovation, and most importantly, the involvement of the audience.
The show on Saturday night also has its foundation in "Sean & Dave Make Music" — a brand new podcast focused on creating quality music in a short timeframe. With over 40 years of musical experience between them, Sean Arawjo and Dave Trum explore new combinations of sounds through musical improvisation and composition.
In each episode, they present recordings of newly composed/improvised music, discuss the compositional process and successes/shortfalls of each piece, and introduce a new guest artist who joins in on the collaborations.
"Eternal/ephemeral" is a collaboration between performance practice entrepreneurs — illumine — and spontaneous music making podcasters — Sean & Dave Make Music.
It is a project that is designed to yield an exhilarating and totally unrepeatable concert experience. Attendees are invited to laugh, cry, and ponder the intricacies of time itself.
The entire program is composed or improvised by the performers onstage, including three world premieres, respectively, by Sean Arawjo, David Brown, and David Trum.
The show at Main Line Unitarian Church is free and open to the public. It is scheduled to get underway at 7 p.m.
A great way to finish off a rocking holiday weekend is by attending a concert by two of the top guitar-driven rock bands that first rose to fame on MTV in the 1980s and are still kicking ass – Poison and Cheap Trick.
The summer tour package billed as the "Poison…Nothin' But A Good Time 2018" tour features Poison, Cheap Trick and Pop Evil. On June 24, the high-decibel tour will touch down at the PPL Center (702 Hamilton Street, Allentown, www. PPLCenter.com).
Unlike many of the bands from the 80s and 90s who tour with lineups featuring just one or two of the original members, Poison is a band that never broke up and still has all its original members – Bret Michaels, Rikki Rockett, Bobby Dall and C.C. DeVille.
Poison has been described as a metal band, a hard rock band, a glam band, a pop band, a rock band and a glam/metal band. A recent article in Rolling Stone magazine referred to Poison as the "last hair/metal band."
"I don't get hung up on labels," said Dall, during a phone interview Friday afternoon from New York City's Jones Beach venue. "Glam band, hair band – I don't put labels on myself.
"We're just a band that's all in it for the fans. We charted on the pop charts, but we were also in the heavy metal section. As far as I'm concerned, we're a rock band. We write rock/pop hits."
Poison definitely had the hits in the late 1980s, including "Talk Dirty to Me," "I Want Action," "I Won't Forget You," "Fallen Angel," "Your Mama Don't Dance," "Ride the Wind" and "Life Goes On."
The band also recorded four mega-hits – "Every Rose Has Its Thorn," which reached Number One on the charts in 1988; "Unskinny Bop" (#3, 1990); "Something to Believe In" (#4, 1990); and "Nothin' But a Good Time" (#6, 1988).
Poison had its roots in Mechanicsburg (Pennsylvania) in the early 1980s when lead vocalist Bret Michaels, guitarist Matt Smith, bassist Bobby Dall and drummer Rikki Rockett formed a band called Paris.
The band made the decision to move to Los Angeles in March and also changed the name of the group from Paris to Poison. After a short while, Smith returned to Pennsylvania and was replaced by New York City-born guitarist C.C. DeVille.
"We're from the Harrisburg area and then moved to L.A.," said Dall. "The band actually came together in 1985 when C.C. DeVille came onboard," said Dall. "The band was on hiatus for a while in the mid-1990s and didn't work much from 1995-1999."
Asked if he could have ever imagined 30 years ago that he and his bandmates would still be rocking hard onstage together more than three decades later, Dall said, "When you're young, you don't think about the future. I'm really happy that we are where we are today. I scratch my head and think I'm the luckiest man in the world."
Poison is content to mine its legacy rather than embark on new musical projects.
"There are no plans to go into the studio," said Dall. "We now have three generations of fans who love the music we've made. So, if it isn't broke, don't fix it.
"We've had a long enough run with a lot of Top 40 hits. As a result, when we play live shows, we have a huge catalog to draw from. We can play a really long set just playing our hits."
Video link for Poison — https://youtu.be/j2r2nDhTzO4.
The show at the PPL Center will start at 7 p.m. Ticket prices range from $39.50-$99.50.
Twitching Tongues just released their fourth album – "Gaining Purpose Through Passionate Hatred" – are now on the road touring in support of the LP. A few days ago, they embarked on a tour with Code Orange, Vein and Ghostemane – a tour that stops in the area on June 24 at Union Transfer (1026 Spring Garden Street, Philadelphia, 215-232-2100, www.utphilly.com).
Based in Van Nuys in Southern California's San Fernando Valley, Twitching Tounges — Colin Young, Vocals; Taylor Young, Guitar/Vocals; Sean Martin, Guitar; Alec Faber, Bass; Cayle Sain, Drums – has been making music together for nine years. But, not with the same line-up all the way through.
Twitching Tongues joined L.A.'s hardcore scene in 2009. Formed by brothers Colin Young and Taylor Young alongside drummer Michael Cesario and bassist Keith Paull, the band employed a DIY ethic and gradually established its reputation locally.
"My brother and I lived in Connecticut when we were kids," said Colin Young, during a phone interview Friday afternoon from the opening tour stop in Boston, Massachusetts. "I was 12 and Taylor was 16 when we moved to Van Nuys.
"We put our first band together – Ruckus — when I was 15. We've always been attracted to hardcore. That's been our driving force – the metal influence in hardcore.
"I was fresh out of high school when we recorded our first demo as Twitching Tongues in 2009. Fortunately, we had a lot of good clubs to play in the Valley – and in L.A. There's a good hardcore scene here."
After a few years of releasing albums and singles, a change was in the air.
The original band lineup recorded the TT's third full-length, "Disharmony" (2015) – an effort that had an inner-polarizing effect. Following the release of "Disharmony," the brothers were by themselves when the other three band members left the group to pursue other projects.
The Young brothers were determined to keep moving forward with Twitching Tongues. They recruited drummer Cayle Sain, bassist Alec Faber, and guitarist Sean Martin. With this revamped lineup, the band began the writing process for "Gaining Purpose Through Passionate Hatred."
"Those guys leaving wasn't a major setback," said Young. "It was more like a speed bump. But, at the time, it was shocking. But, we didn't have the time or the choice to give up. It only took us two months to find the new guys."
The roster change definitely had a positive effect on the making of TT's latest album.
"With Sean in the band, we had a third creative mind," said Young. "With our earlier recordings, everything came from me and Taylor. With Sean contributing, it makes my brother's and my ideas better."
The title of the new album was drawn from a quote by famed social philosopher Eric Hoffer – "Passionate hatred can give meaning and purpose to an empty life."
This attitude was reflected in the band's mentality in approaching the record — paying homage to those who supported them while belligerently responding to their detractors. With "failure" as a core theme driving Young's lyrics, the album also features his first venture into the political arena — motivated by the contemporary political climate to speak his mind.
"Our goal was to write what felt like an all-encompassing Twisted Tongues record," said Young. "We wanted to make a record so that people would realize that we found our identity.
"We recoded the album in July 2017. We did drums and guitar at Sound City Studio in Van Nuys and everything else at The Pit, our studio in Van Nuys.
"We always take our time with writing songs and recording. There is no reason to rush when we can demo things over and over. We can take years if we want. This album was the longest time we rook between records – two-and-a-half years. It was worth it."
Twisted Tongues are definitely road warriors.
"We're starting our fourth U.S. tour in six months," said Young. "Our set list is half song from the new album and half older stuff. There are a lot of bands on this tour, so we only have a 30-minute set. We're O.K. with that. It's enough time to get the job done."
Video link for Twitching Tongues – https://youtu.be/b-npJzXpOYI.
The show at Union Transfer, which also features Code Orange, Ghostemane, Vein, and Kaonashi, will start at 7 p.m. Tickets are $17.
This weekend, Philadelphia will get its first taste of Hogan's Goat in concert and the band from Nashville will get its first taste of Philly cheesesteaks (having already been warned to avoid Pat's and Geno's and seek out a mom-and-pop steak shop instead).
The hard-rocking quintet — John Salmon (vocals), Thomas Banks (guitar), Donovan Bettise (guitar), Aaron Stoner (bass), Wayne Michel (drums) – will be part of a quadruple-bill on June 24 at the Fire (412 West Girard Avenue, Philadelphia, 267-671-9298, thefirephilly.com).
"This will be our first time to play Philly," said Salmon, during a phone interview Wednesday afternoon as the band headed to a gig in Asbury Park, New Jersey. "We're looking forward to it – and to eating some cheesesteaks."
The band has been around since 2014 and much of its early press saw writers talking more about the band's name than about its music – which is a shame because the band's badass rock is worth talking about.
Hogan's Goat has posted this as its biography on Facebook – "Hogan's Goat tracks mud on your clean carpet. Located in Nashville, the band slithers in the swamps of Rock N' Roll/Metal."
"We're from Nashville now but we're really a bunch of misfits from all over," said Salmon. "Wayne and Donovan are from Montana and they moved to Nashville in 2010. Aaron is from Texas and he came here in 2014. Tom is from North Carolina. I'm the only one that is actually from Nashville. But, as a band, we're based in Nashville.
"I wanted to start a rock band. My buddies at Gold Cassette, a studio here in town, told me about this drummer named Wayne. So, I got together with him. Me, Wayne and Donovan began things. Aaron was producing the album and began playing bass on it. He became our bass player and now and we've had our current lineup for two years."
The band's eponymous debut album has lots of swagger – and more than a little Guns N' Roses, ZZ Top and Rage Against the Machine in its DNA.
"We recorded the album in 2016," said Salmon. "We cut the drums at Omni Sound Studio and did the rest at Gold Cassette. Our musical style is hard rock-and-roll. There are some really awesome bands on the heavier side in Nashville – but not like Milwaukee.
"I think we found that taking it on the road was our best bet. The response on the road has been beneficial. But, we really didn't do much touring before we recorded the album.
"With the songwriting for the album, we wrote over a period of a year before we cut it. Right before we went into the studio, we did a month of practicing, editing and making changes.
"By the time we got in the studio, we were pretty tight. We even made demos of some of the songs before we went to Omni Sound. Over a week-and-a-half in the studio, we built the tracks."
"Hogan's Goat" is an album featuring strong vocals and interesting lyrics on top of powerful instrumental tracks – an album that rocks hard from start-to-finish.
"When the album came out, it got s lot of reviews that were positive," said Salmon. "It felt good to have our work validated. The ball is rolling. We're slowly but surely gaining traction.
"We're still unsigned and independent – and it's working for us so far. We're not really looking to get signed. As far as we're concerned – if it ain't broke, don't try to fix it.
"When we tour, we give away our CDs at the merch table. At this stage, it's the way we do it – and it's free online anyway. In the long run, it will pay off."
Oh yeah – there's also the thing about the band's name.
There was an old television sitcom called "Hogan's Heroes" and a goat is the opposite of a hero – but that's not it.
In 1855, a European goat farmer named Hogan raised a particularly disgusting goat. Hogan loved this goat, even though it smelled particularly bad – so bad that the goat could be smelled from almost a half mile away.  It also had a terrible temper and would charge man, beast, or even machinery.
It was a disgusting, smelly, fly-covered, one-eyed goat — so smelly and ugly that people remember it today honoring the poor creature with the phrase "Hogan's Goat", which they use to refer to something that has been screwed up beyond all recognition. Ironically, there was another American band (now defunct) called Hogan's Goat that released its only album "Good Intention Road" in 1998.
"The name 'Hogan's Goat' comes from Scottish folklore," said Salmon. "We chose it because it represents our sound."
Video link for Hogan's Goat – https://youtu.be/qxtv2Lt5h24.
The show at The Fire, which also features Hellings, St. Brendan and Jamie & The Guarded Heart, will start at 7 p.m. Tickets are $10.
Another show this weekend at The Fire is set for June 23 with The Output, Nothing To See Here and The Evergreen.