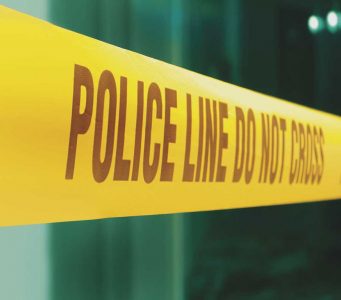 An Avondale man is facing charges that he kidnapped and sexually assaulted a preschooler in the early morning hours of June 10.
Chester County District Attorney Tom Hogan and the Pennsylvania State Police announced the arrest of defendant Humberto Guzman-Garcia, 35, for allegedly kidnapping and sexually assaulting a four-year old girl in Avondale, Chester County, Pennsylvania. The defendant was a stranger to the victim and the victim's family.
"This crime is every parent's nightmare," Hogan said. "A monster comes out of the night, abducts your child, and sexually assaults her. This is proof that evil exists in this world."
"Vigilance on the part of the young girl's parents and quick work from responding troopers were instrumental in apprehending a dangerous predator," said Captain James H. Fisher, commanding officer of Pennsylvania State Police Troop J. "We appreciate the diligence of District Attorney Hogan and his team in seeking justice for the victim."
According to investigators, at about 3:30 a.m. on June 10, the victim's father and mother realized that their four-year old daughter was missing from her bedroom in the family residence. Both parents began to look for the victim.
The victim's father went outside. He reportedly spotted the defendant about 50 yards away behind a shed, holding down the victim, and the defendant's pants were unbuckled. The defendant fled. The victim's father retrieved his daughter. He noted that her underwear had been taken off and was on the ground.
Police said that the little girl told her father that she heard a knock at the front door and opened it. The defendant then took her outside and sexually assaulted her.
The police were called immediately. They reportedly found the defendant hiding in a nearby disabled car. The victim's father identified the defendant, investigators said.
Police said the defendant is a complete stranger to the victim's family. It is unknown whether he had observed the victim earlier in the day and followed her to the family's residence.
Guzman-Garcia has been charged with kidnapping, aggravated indecent assault, attempted rape, and related charges. He was arrested, failed to post bail, and was remanded to Chester County Prison.
"This was a bold and brazen attack," Hogan said. "Given the nature of the attack, we are concerned that there could have been prior victims. Anybody with information about Humberto Guzman-Garcia should call the police to assist in the investigation. We will not stand for children being hurt in Chester County."