By Kelly Hockenberry, Columnist, The Times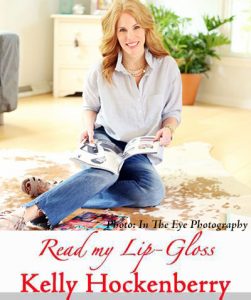 Happy Memorial Day Weekend!
I'm sitting on the beach.
I hope that you are, too.
This is my happy place (ugh, that phrase is overused and annoying…yet, oddly the only way to adequately describe how I feel).
You know those polls on social media that are so popular right now? The "this or that" list of questions designed to give insight about a person? Well, I'd pick "beach" over "mountains" any day.
I love everything about it – the smell of the salt air, the hypnotic crashing of the waves, the warmth of the sunshine. But, it's not just the setting. I relish the time with family. We go old school when we are here. There are very few channels on the TV (as in the most basic of cable packages), no XBox, the car stays put, and we eat meals together. I wish that I could say that we aren't on our phones, but that would be a lie. We aren't the Waltons.
However, I will say that I definitely notice an increase in eye contact, which is a welcome phenomenon.
I am thrilled that my sons have inherited my love for the ocean. Now that they are all grown up, their appreciation for the opportunity to go "down the shore" is not lost on them.
Memorial Day Weekend is the official start to the season and serves as my reminder to make my "Summer 2018 To Do" list. It's actually embarrassingly redundant (partially because many things are no-brainers like "make s'mores and go see fireworks" and others are unrealistic like "increase the mileage on my runs and do 100 crunches a day"). But, it wouldn't feel like summer without it. So, I jot them down on a piece of notebook paper and cross them off when (and if) they happen.
What are your hopes and dreams for the best summer ever? Please, leave your comments in the section below!
Happy Memorial Day Weekend!