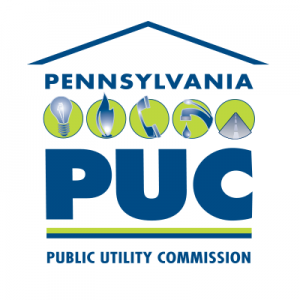 A Pennsylvania Public Utility Commission judge Thursday approved state Sen. Andy Dinniman's (D-19) petition to halt operation of the Mariner East 1 (ME1) pipeline and prohibit construction of the Mariner East 2 (ME2) and Mariner East 2X (ME2X) pipelines in West Whiteland Township.
Reacting to the decision, a local group fighting the pipeline project, Del-Chesco United for Pipeline Safety, called for Gov. Tom Wolf to intervene and stop construction indefinitely on the project.
Dinniman, for his part, lauded the decision in a battle he has led locally — even bringing him into conflict with Gov. Wolf, who otherwise is a political ally — against a corporate powerhouse with nearly unlimited resources, Sunoco.
"From the beginning, we knew this was a 'David vs. Goliath' battle," Dinniman said. "Well, in this round, David won and the people of West Whiteland and Chester County won. The order is a resounding affirmation of everything we've been saying – the Mariner East pipeline project has potentially endangered our neighborhoods, schools, environment, property rights, water resources, infrastructure, not to mention the health, safety, well-being and very way of life in our communities."
In siding with Dinniman, Administrative Law Judge Elizabeth H. Barnes agreed that the ongoing construction of the problem-riddled pipeline project in a densely populated, high-consequence area constitutes an "emergency situation which presents a clear and present danger to life or property."
The order suggests there are too many safety hazards for local residents for the project to continue without further safety tests.
"The rupture of a hazardous liquid pipeline at the welds of an 8-inch pipe in an HC (high consequence area) such as West Whiteland and the ignition of such a potential vapor cloud could have catastrophic results. It would be injurious to the public to not slow down this project for further safety and pipeline integrity tests and the development of as much of a public integrity management plan as possible . . ." Barnes wrote in her order. "I believe given the release and accident history of Sunoco, there is a grave risk to the rupture of ME1 potentially at a welded seam and that water supplies have already been damaged in West Whiteland Twp. Further contamination of public wells would endanger the public."
The order must now go before the full PUC for approval. Its next meeting is June 14.
Barnes sided with Dinniman and intervenors, West Whiteland resident Virginia Marcille-Kerslake and the Clean Air Council, on every aspect of the case, even Sunoco's attempts to argue that Dinniman lacked standing to bring the petition as both a state senator.
"Sunoco has tried to block us, silence residents, and steamroll our communities at every turn," Dinniman said. "We saw that last summer when Sunoco contaminated residents' wells, we saw it this winter when they risked a near catastrophe on Lisa Drive, and we saw it earlier this month when they brought in a large team of high-priced lawyers to try to push myself and others out of this case. Well, the message today is: that's not going to work – not here, not in Chester County.
"I appreciate the judge hearing our petition, thoughtfully considering our arguments, and coming to the right decision. This was a tremendous effort and all of our partners, including so many community organizations and impacted residents, did an excellent job," he added.
Dinniman also thanked his attorney, Mark Freed of Curtin and Heefner LLP, as well as Marcille-Kerslake and Kathryn Urbanowicz, counsel for the Clean Air Council.
"We are gratified that the judge took action not only to safeguard the residents of Chester County, but also ensure that they are provided with critical information," Freed said.
In the 3wake of the ruling, Del-Chesco United made it clear they feel Wolf must take immediate action.
"With these safety risks to vulnerable populations well-documented, it's time for Gov. Tom Wolf to take executive action to protect the tens of thousands of Pennsylvanians in the Sunoco blast zone. Before—not after—a disaster occurs," said Eric Friedman, a spokesperson for Del-Chesco United.
The Clean Air Council also praised the decision.
"The Public Utility Commission's Order provides much-needed protection for the public from the dangers Sunoco has inflicted upon communities in Chester County and beyond," said Joseph Otis Minott, Esq., Executive Director and Chief Counsel of Clean Air Council. "The Clean Air Council is proud to have joined Senator Dinniman's efforts on behalf of his constituents in securing this great victory."
"After having our concerns ignored for so long, it felt good to have the opportunity to be heard. I realized quickly at the hearing that we, as residents, know more about this project because we're doing the research, we're documenting, we're living it. I am thrilled with Judge Barnes' ruling today and thankful for Senator Dinniman's leadership," Marcille-Kerslake said.
Dinniman filed the petition for interim emergency relief and a formal legal complaint before the PUC in a rarely used process he hoped would bring relief to residents in the pipelines' path and establish a precedent regarding the commission's jurisdiction over the placement and safety of hazardous materials pipelines.
In granting the emergency petition, Barnes also ordered that Sunoco conduct extensive testing on the pipelines, including fully assessing "the condition, adequacy, efficiency, safety and reasonableness of ME1, ME2 and ME2X including but not limited to the integrity of the ME1 pipe and its welds."
In addition, according to the order, Sunoco must conduct detailed geophysical and geotechnical testing, report its emergency response plan and how it plans to coordinate training with local, regional and state emergency response organizations, and "create for the public an integrity management program, risk analysis and other information required to warn and protect the public from danger and to reduce the hazards to which the public may be subjected."
Sunoco may only reinstate utility transportation of hazardous liquids utilizing Mariner East 1 pipeline upon further PUC order.
Dinniman said he is hopeful that the ruling will help establish legal precedent regarding PUC oversight of pipeline safety in Pennsylvania since the Commonwealth continues to lack any regulation on the placement of intrastate pipelines.
"This is a long battle and it's not over. However, today's ruling represents a huge step forward. While it centers on West Whiteland township, we hope and expect it to have ramifications on the entire pipeline process in the Commonwealth," Dinniman said. "Meanwhile, I will continue through the legislative process to strengthen pipeline safety standards and protections throughout Pennsylvania, which in their current form are pitifully lax and inadequate as to only benefit corporations like Sunoco."