By Kelly Hockenberry, Columnist, The Times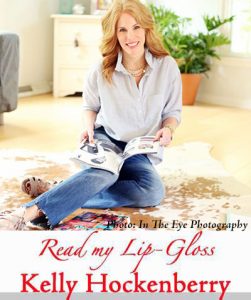 I saw this magazine while I was standing in the checkout line at Giant and laughed out loud. Thank you, Oprah, for acknowledging that a Mother's Day gift should (ideally) be commensurate with the monumental task of motherhood. "She gave you life…are you really giving her a coffee mug?" LOVE THAT. (Oprah doesn't even have children and still gets it right. Is there anything this woman can't do?)
I realize, as I type, that I will undoubtedly get a comment about how the "best gifts" are "homemade gifts". Trust me, I've had my fair share of noodle necklaces and painted handprint pictures.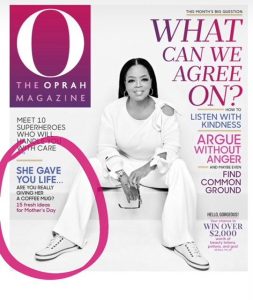 All precious.
HOWEVER, my kids are now 20 and 17 and it's time to pony up. I figure if I total it out, my monthly, mothering invoice would look something like this:
General household management: (laundry, cooking, cleaning) approx. $3,000 ($100 per day)
Carpooling to various sporting practices, tournaments $500
Study hall proctoring, homework wrangling $500
Therapeutic intervention (encouraging healthy coping skills) $1,000
Damage to body (ie: stretch marks, grey hair, wrinkles) $100,000 (it's probably higher, honestly)
As you can see….any one of these SUPER SIX items below are a BARGAIN, children. Take note.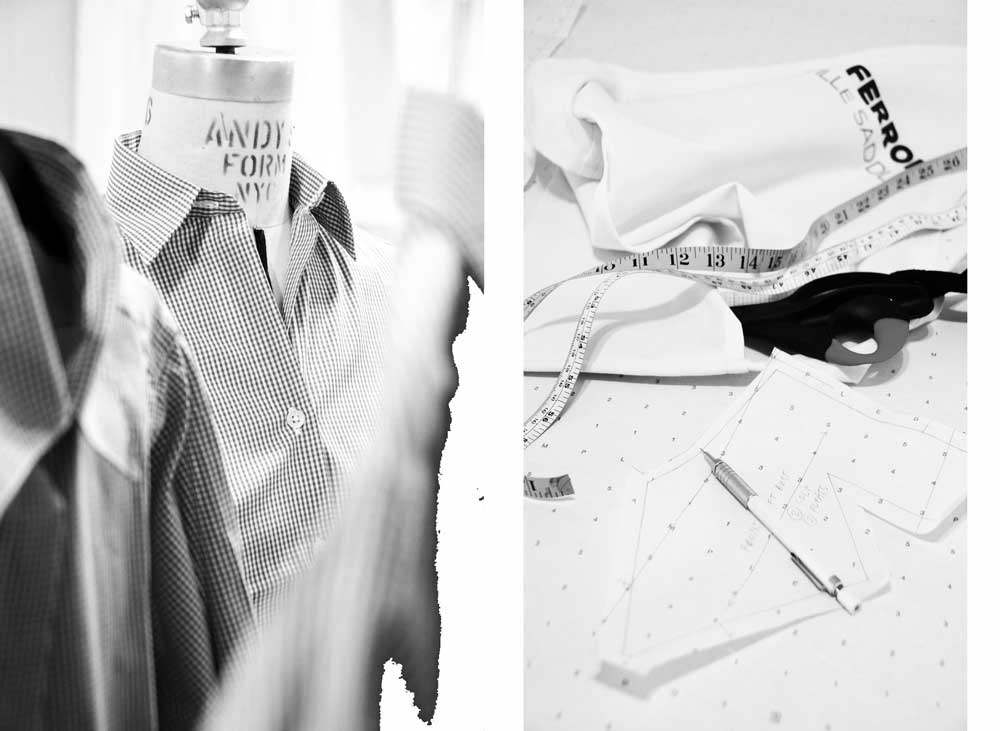 Custom Shirt from Unionville Saddle located at 1712 W. Doe Run Road, Unionville – Seriously. This may be the COOLEST Mother's Day gift EVER. You can buy Mom a custom, made-to-measure shirt exquisitely tailored to fit her like a glove. Owner and designer David Ferron (who graduated from Parsons School for Design in 2011 AND won Womenswear Designer of the Year…ummm, hello Rockstar???) will walk her through a meticulous, 6 step process: selecting the fabric, choosing a collar, picking a pocket and a cuff, deciding on a color, and designing a monogram!!!! DREAMY. The first ten customers receive 10% off! Click here to read all about it: https://davidferron.com/work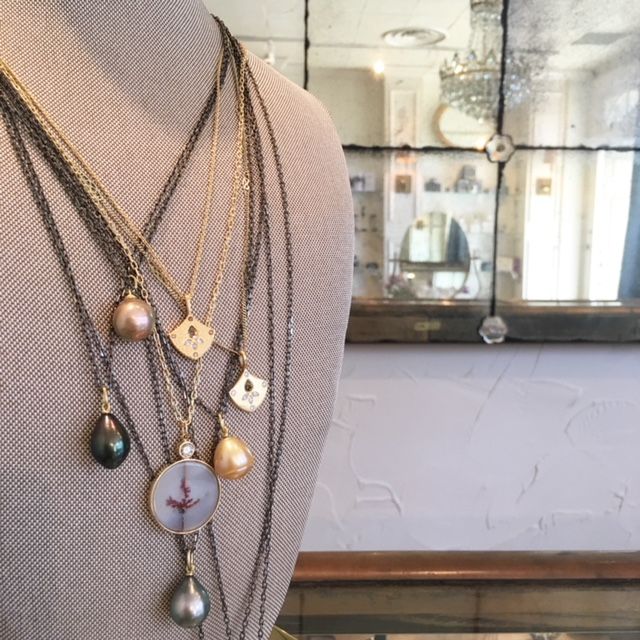 Alexis Kletjian Jewelry located at 131 E. State Street, Kennett Square – OK, now let's find something sparkly to layer with Mom's custom shirt. How about a little bauble from my favorite, award-winning, designer/friend, Alexis Kletjian? Peruse her Instagram account (if you aren't following, you should be…@alexiskletjian) you will find a multitude of must-haves. For example, these beautiful pearl drop pendants would make for a spectacular present. I love the juxtaposition of the chic, oxidized sterling silver chain against the soft, iridescence of the pearl. Shop at the store Wednesday through Saturday or online, anytime! Click here for more info: https://www.alexiskletjian.com/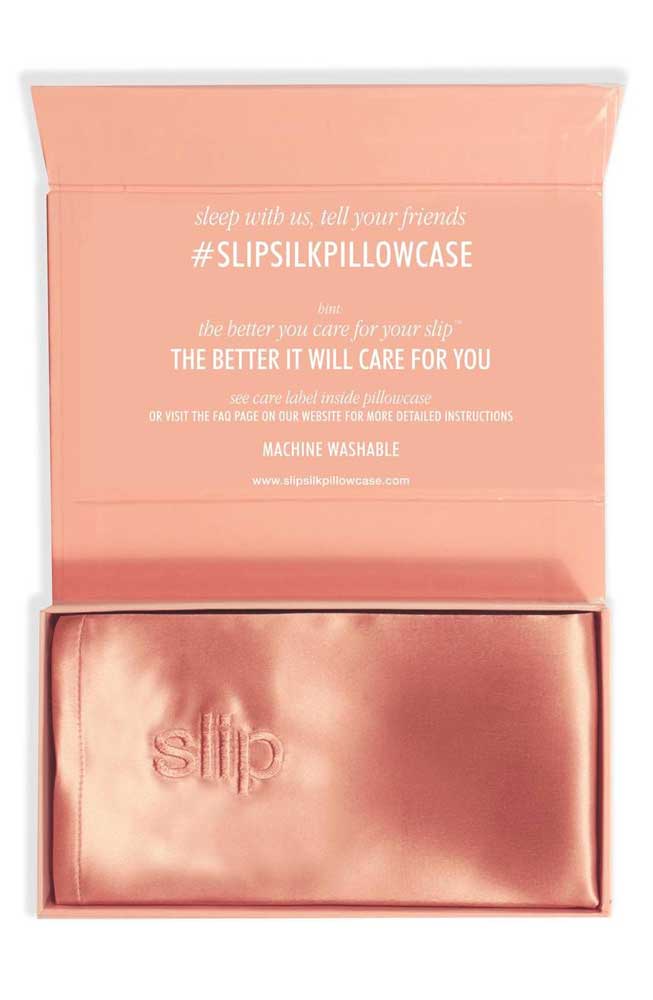 Slipsilk Pure Silk Pillowcase – I realize that many of you will find this pick a little cuckoo considering it is ONE pillowcase for $79, but hear me out. If Mom has unruly hair (like I do) and avoids washing it like the plague because it takes so (@#$#*&) long to style, THIS GIFT WILL BE WELL RECEIVED. Here's the description taken directly from the Nordstrom website: This anti-aging, anti-sleep crease, anti-bed head pillowcase by slip for beauty sleep is like an eight-hour beauty treatment every night. Yep. She'll be thrilled. Order here: https://bit.ly/2rkRn7G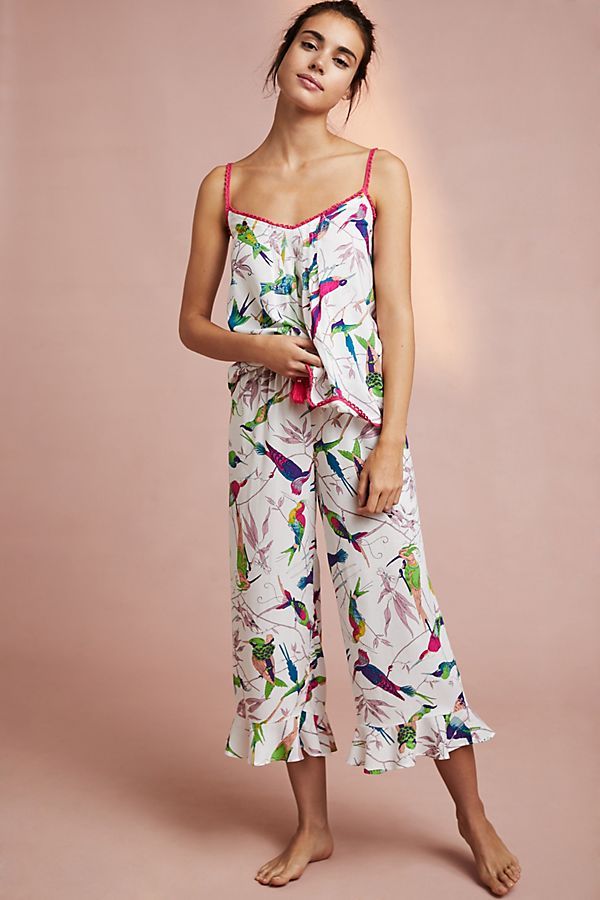 Aiden Pajama Set – To coincide with the silk pillowcase, a lovely pajama set is perfect! Comfortable AND chic is the name of the game. I can picture sitting out on the patio sipping my morning coffee in this ensemble. Order here: https://bit.ly/2HV6DOU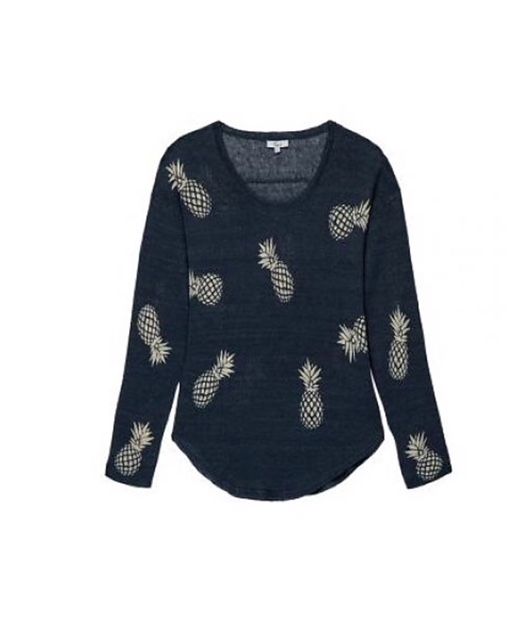 Rails Pineapple Sweater available at No.109 Shop located at 109 W. State Street, Kennett Square- If Mom's happy place is the beach, she NEEDS this lightweight sweater. I have no doubt that she will reach for it time and again when the sun goes down and the ocean breezes turn chilly. It is a fun, whimsical, wardrobe essential.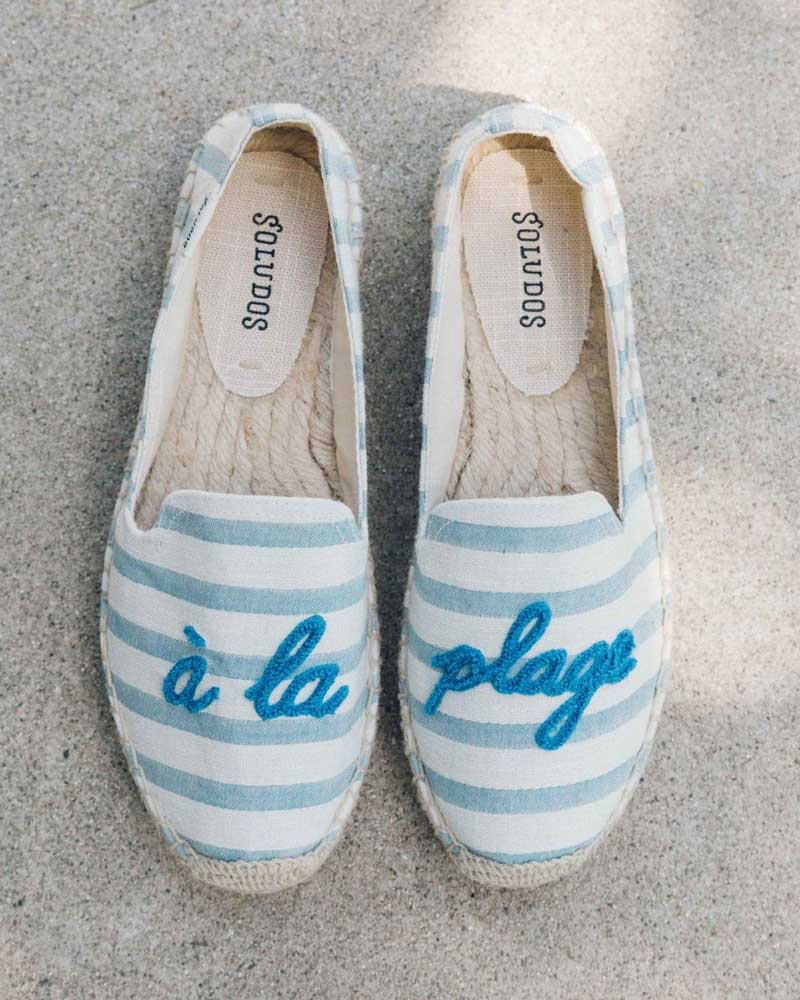 Soludos A La Plage Platform Smoking Slipper – "A La Plage" means "To The Beach" so, naturally, these need to be purchased with the aforementioned sweater. I am obsessed with the colors and the terry cloth embroidery! So dang cute! Mom will be over the moon for them. Click here to get her a pair : https://bit.ly/2HUR8GA
There you have it! Six AMAZING gifts to celebrate Mom! And, don't forget a nice card (I am terrible at remembering this part). As always, leave your ideas in the Comment section below.
Happy Shopping!