By Kelly Hockenberry, Columnist, The Times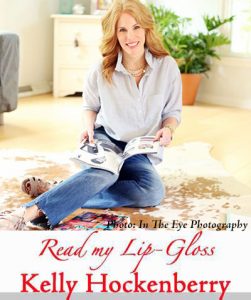 I realize that many people find the pomp and circumstance of the British Aristocracy silly. I, however, am enamored by it. And, the fact that American commoner Megan Markle can snatch a prince gives us all hope, right? (Sorry, present husband)
So, obviously I was excited when the story broke on a Monday morning that Kate had given birth to a baby boy. A mere seven hours later, that poor thing was walking (in and of itself an admirable feat) outside to a mass of reporters waiting to take her picture.
Men do not understand the incredulousness of this chain of events.
Ladies, am I right?
I saw a hilarious meme on Instagram (that I would love to attach but I'm afraid of being sued for copyright infringement) that showed a side by side picture of (flawless) Kate on the hospital steps and Rocky at the end of his fight with Apollo Creed. The caption underneath read "Kate Middleton after giving birth. Me after giving birth." It was SO SPOT ON.
Now, I understand that being royal gives one access to a dream team of professionals but, even if I had a glam squad on call to Chester County Hospital, I would not have turned out like she did. Her hair reminded me of a Breck commercial (now I'm dating myself, ouch). She was not the least bit swollen. I watched the TV coverage, open mouthed, at the fact that she had put on pantyhose (gives me shivers just thinking about doing that after having a baby), gotten her rings on (something that I couldn't do for at least a week post delivery) and managed to squeeze her feet into high heels!
Serious props. I can't fathom her level of discomfort.
Apparently, there are a list of things that must happen after a royal baby is born: the Queen must be the first to know, the town crier announces the news as an easel with the details is put out at Buckingham Palace, there is a 62 gun salute at the Tower of London, and the baby is shown to the public almost immediately.
That last one is a doozy. I mean, Kate and William have already bucked tradition by tweeting Princess Charlotte's birth. I think I would have had William fly solo for the photo opp. It is cruel and unusual punishment to make a woman do something like that so soon. I have a handful of pictures of myself right after having my kids that I could show to young girls that would essentially guarantee abstinence. I was not supermodel gorgeous, to put it mildly.
Guess that's why I'm not in line for the throne.
Happy Weekend