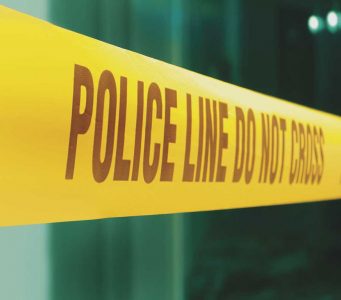 WEST CHESTER — Authorities are seeking information about a fatal shooting that took place at a borough social club, Tuesday evening.
Eric Brown, 26, suffered a fatal gunshot wound at the Star Social Club on East Market Street just after 9 p.m. Tuesday night. Brown was found on the scene by police with a chest wound and transported to Paoli Hospital where he later died.
Although authorities do not have a suspect in custody, they said they expect to find the shooter in short order.
"This was a senseless killing of a young man," Chester County District Attorney Tom Hogan said. "Most of the action inside and outside the Star Social Club was captured on video. Those involved should tum themselves into the police immediately and peacefully."
The reports of the shooting initially caused some concern at West Chester University, which is just a few blocks from the scene of the crime — but local police said it is normal procedure to make sure university authorities are alerted to incidents near the campus.
 "Our officers responded immediately to secure the scene and begin the investigation," West Chester Police Chief Scott Bohn said. "Although this type of violence is rare in West Chester, we are always prepared. Even though this crime took place some distance from West Chester University and did not involve the University, we still alerted school authorities pursuant to our usual protocols."
This in an ongoing investigation. Anybody with any further information should contact West Chester Detective Scott Whiteside at (610) 696-2700 or Chester County Detective Maurice Nadachowski at (610) 344–6866.