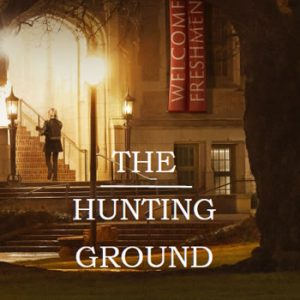 Join the Chester County Fund for Women and Girls, the Crime Victims' Center of Chester County and Colonial Theatre during Sexual Assault Awareness Month for a free documentary film screening of The Hunting Ground from 7:00-9:30 pm on Wednesday, April 18, 2018, at the Colonial Theatre in Phoenixville, PA. Join us after the screening for a thoughtful and informative panel discussion, with the goal of raising awareness about the prevalence of sexual assault on college campuses and educating the community about preventative measures for combating sexual violence.  
Using expert insight, first-person testimonies and staggering statistics, The Hunting Ground exposes rape culture on college campuses through the eyes of young victims turned advocates. The documentary addresses the failures of college administrations to address the problem of sexual assault, sexual violence and the ongoing harassment survivors face in their pursuit of justice.
Tickets are free, although donations to the presenting organizations are encouraged. Reserve your seat at www.thecolonialtheatre.com.
Meet the Panelists:
Christine Doyle serves as a college counselor in the Career and Counseling Center at Delaware County Community College. Her professional areas of interest within her role include sexual violence education and prevention, developmental education and mental health.
Lynn Klingensmith is the Director of Social Equity and the Title IX Coordinator at West Chester University, committed to promoting equality on campus.
Laura McGill serves as a public safety officer at West Chester University in the area of criminal investigation to ensure the safety of students on campus.
Stephanie Morris, Esquire is a Board Member at Crime Victims' Center of Chester County and will be providing a survivor's perspective to the discussion. She is a staff attorney at the Chester County Domestic Relations Office.
Joe Myers is the Community Outreach Supervisor at the Crime Victims Center of Chester County. He has been with CVC for more than four years, focusing on facilitating programming designed to prevent power-based violence in Chester County.