By Gail Suplee Tatum, Columnist, The Times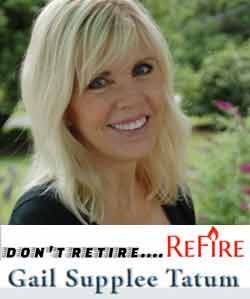 Possibility. That's a great word, isn't it? You can interpret it however you want.  You can create possibilities. You can invent possibilities.  Possibilities are endless!
What does possibility mean for you, in your life?
You can look at possibility as a thing that may happen or be the case. It can mean chance or likelihood, probability or hope, risk or hazard, danger or fear.
You can look at possibility as the state or fact of being likely or possible. It can mean feasibility or practicability.
You can look at possibility as a thing that may be chosen or done out of several possible alternatives.  It can mean option, choice, course of action or solution,
As you can see there are so many ways to define possibility.  That's what makes it one of the most impactful words in the English language.  It has such power because it can take on so many meanings.
The two synonyms that most resonate with me when I think of possibility are hope and choice.  There's a choice for hopeful possibility. It is explosive and can go whatever direction you want it to go.
It's also hard to think of possibility without thinking of positivity.
Possibility is not necessarily "easy"  to create and/or invent.  It doesn't come without hard work and commitment.
What is enriching, as you create or invent possibilities in your life, is that it can be satisfying to your very core.
Here is an amazing true story about what happens when you put possibility to work.
Daniel E. Ruettiger, known as "Rudy" by his family and friends, had so many obstacles in his life that he had to face to either overcome them or allow them to overtake him.  He had to decide if he was going to let those obstacles change his course or if he was going to stay true to what he believed as his possibility. His dream was to play football for Notre Dame.  He grew up loving Notre Dame because his father loved Notre Dame.  In spite of that, his father did not encourage him to pursue his dream because he said Rudy was small and his "lot in life" was to work in the mines.
Rudy's family thought that the idea of him going to Notre Dame was a joke. Rudy's best friend, who was the only one who believed in him, died in a mining accident after they graduated from high school.   In spite of all that, as hard as it was, Rudy stayed focused on the possibility of going to Notre Dame, making their football team and accomplishing his goal.
Rudy didn't have the grades to get into Notre Dame in his freshman year, so he went to a community college for 3 years and finally got accepted into Notre Dame for his senior year.
With hard work and determination he made the football team.  Keep in mind, he was small but because he played with heart, the coaches recognized this and wanted him to be a part of the team.  It wasn't until the last game of his senior year that he sat with his team on the field. In the last three minutes of the game, they put him in. He worked so hard for it, the coaches felt he deserved it and this way he could say he played.  Notre Dame was winning, so he didn't have to do anything except hold his place on the field. That wasn't enough for Rudy, though.  He gave it his all and in the very last play, he sacked the opponent's quarterback.
His team put him on their shoulders and carried him off the field, in pride.  Since 1975, no other Notre Dame Player has been carried off the field.
I hope this true story brings relevance to what you're thinking or what you're pushing through. We are all faced with obstacles that are going to define us by how we approach them, no matter what age we are.
What possibility are you going to create and/or invent for yourself?
The sky is the limit and your possibilities are endless!