By Kelly Hockenberry, Columnist, The Times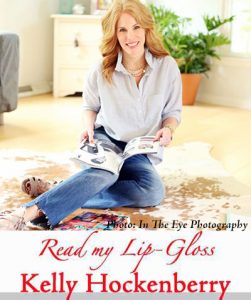 There are TWO DAYS LEFT until Spring. Would someone please tell Mother Nature to get on board? I am so sick and tired of listening to Glenn Hurricane Schwartz talk about "the potential for snow," I could SCREAM. I'm done with being cold. I have officially stopped wearing a heavy coat…not because I don't need one but because it should be warm. I am rejecting all things "winter." (Which will be engraved on my tombstone when I die of pneumonia).
The shift to a warmer season is supposed to mean that I can open my windows, pack up my sweaters, and start my self-tanning rituals. Instead, this weekend I have been washing our flannel sheets, making soup, scouring Pinterest for easy cookie recipes, and deep conditioning my hair. In other words, DECEMBER types of things. Not almost-end-of March things.
You know it's bad when spring cleaning is something you are looking forward to. Give me a bucket of soapy water and a seventy degree day and I will happily wash windows and screens. Pick up sticks in the yard? No problem! Pull weeds? With pleasure! JUST NO MORE (insert your favorite expletive here) SNOW.
However, (to act like a therapist for a minute), I suppose that all of this indoor time is a golden opportunity to prepare for Spring. Cleanse our mind and spirit, so to speak. Brainstorm ideas for how to spark your creativity or list ten new goals to achieve before summer. It will be a nice distraction from the howling wind and plummeting temperatures.
I think Daylight Saving Time is the only saving grace these days. Isn't it glorious? I definitely notice a boost in my energy level in the afternoon. Now, if the weather could cooperate, we'd be in business!
What are your plans for the change in season? As always, leave your Comments in the section below.
Happy Sunday