By Denny Dyroff, Staff Writer, The Times
If you have kids and you're looking for different ways to help them deal with cabin fever, there are several good options.
On Saturdays in February and March, Hagley Museum and Library (Route 141, Wilmington, Delaware, 302-658-2400, www.hagley.org) presents a special event called "Science Saturday."
Visitors of all ages are invited to discover solutions to science and engineering challenges. Science Saturdays are drop-in activities, so visitors are free to stop by at any time during the event hours. 
February 17 is the date for "Science Saturday: Ferry Impressive!"
For this Saturday's activity, visitors will have fun with fluid dynamics and hydraulics. Visitors of all ages are invited to discover solutions to science and engineering challenges.
Every boat that floats relies on a few simple concepts that visitors will need to use for this science challenge. Visitors will learn about density and buoyancy by building a boat that will carry the largest load possible.
The program on February 24 will be "Science Saturday: Pump It Up!"
From February 17-19, the Academy of Natural Sciences of Drexel University (1900 Benjamin Franklin Parkway, Philadelphia, 215-299-1000, www.ansp.org) is presenting "Carnivore Capades," a special event in conjunction with the museum's brand-new display —  "Crocs: Ancient Predators in a Modern World."
What has terrifying teeth, cunning claws, and sure-footed stealth? A carnivore — that's what.
From a chronological point of view, this is a world belonging to crocodiles, alligators and its contemporaries.
Humans have been on earth approximately 200,000 years. Crocodilians have been around for more than 200 million years.
"Crocs: Ancient Predators in a Modern World," which will be on display until May 6, was created by Clyde Peeling's Reptiland in Allenwood, Pennsylvania.
"Crocs" introduces visitors to one of the most exciting and primal groups of animals through the presentation of amazing live animals, realistic croc models, engaging interactive activities, and informative videos. The exhibit explores the rich and complex lives of alligators, crocodiles, caimans and gharials—their evolutionary history, biology and behavior, and their precarious relationship to people.
Visitors to the museum will be able to come face-to-snout with live crocodilians, a group of reptiles that has evolved and thrived for 200 million years thanks to their brute strength, keen senses, and murderous instincts. Today's crocs range from diminutive forest dwellers to monstrous creatures that eat wildebeests, buffaloes, and occasionally people. Their ancestors were the galloping land predators, jumping insect eaters, pug-nosed herbivores, and ocean-going filter-feeders that haunted our waters and our dreams.
At the museum, visitors can check out live species (including the Siamese crocodile, the broad-snouted caiman, the American alligator, and the West African dwarf crocodile), peek into a real living alligator nest, learn to speak croc in under five minutes, test their strength against a croc's bite, check out awesome skulls, make water dance, create a 3-D animation of a long-extinct croc and learn all about croc attacks.
"Carnivore Capades" activities include an auditorium show "Captivating Carnivores," along with exhibits such as "Deadly Dinosaurs,"  "Crocodiles Rock!,"  "CROC Talk," "Carnivore Crafts," and "Owl Pellet Dissection: Microscope Cart."
Tickets are $5 in addition to general admission, which is $19.95 for adults and $15.95 for children (ages 3-12).
The Hands-on House Children's Museum (721 Landis Valley Road, Lancaster, 717-569-5437, http://www.handsonhouse.org) is hosting a special series called "STEAM Explorers."
Curiosity, creativity, and discovery will take children (accompanied by an adult) on an educational adventure in The Clubhouse, where learning and fun go hand-in-hand.
Guests will be able to explore "STEAM: Science, Technology, Engineering, Art, and Math." These programs are designed for families with children ages 3-5 years old accompanied by an adult. One adult is required for every two children attending. Free with regular admission to Hands-on House.
On February 16, there will be a special program called "Seuss Steam Challenge." The event's description states — How do vegetables and shapes go together?
It is explained in the program titled "Vegetable Geometry" – and no cooking experience needed to find out.
The event is free with regular admission to Hands-on House and no pre-registration required. Admission to the museum is $9.50 for adults and children. To make sure that every attendee has a great experience, please have one adult attending for every two children.
In other museum activity geared for youngsters, the Garden State Discovery Museum: (2040 Springdale Road, Cherry Hill, New Jersey, 856-424-1233, www.discoverymuseum.com) is presenting a special program called "Passport to Discovery" on selected weekends now through the end of March.
This weekend, the focus will be on Africa. On February 17, there will be special performances by Universal African Drum and Dance at 1 and 2 p.m.
On February 24, the program will be "Passport to Discovery: Italy." It was originally scheduled for February 11 but did not want to compete with Super Bowl Sunday.
"Passport to Discovery: Ireland" is scheduled for March 3 and 4 followed by "Passport to Discovery: Animals of the Americas" on March 10 and "Passport to Discovery: Polynesia" on March 17.
Admission to the museum is $13.95 for adults and children (12 months and over) and $12.95 for seniors. Children visiting the museum must be accompanied by an adult 18 or older.
Linvilla Orchards' (137 West Knowlton Road, Media, 610-876-7116, www.linvilla.com) "Fore! The Planet" is a highly interactive and playful museum exhibit created by the Academy of Natural Sciences in Philadelphia. This exhibition pairs important environmental issues with the fun of miniature golf. 
It features 18 unique educational holes on a variety of topics — butterfly metamorphosis, a tropical rainforest, evolution, dinosaur extinction, food chains and more. Kids of all ages can enjoy playing miniature golf while learning about our environment on every hole.
Video for "Fore the Planet" — https://www.youtube.com/watch?v=cpvV0OVrv5Y&list=UUcFK4FqIn0TGKhXt09cFrvQ.
The mini-course is open daily from 9 a.m. -5 p.m. Tickets are $6.95 (ages 11 and over) and $4.95 (ages 10 and under).
And, a trip to Linvilla Orchards is not complete without a visit with the site's "Barnyard Friends."
Linvilla's "Barnyard Friends" family features white-tailed deer, friendly calves, ultra-cute goats, gentle horses, docile sheep and the orchard's adorable pot-bellied pig.
The orchard's bird collection includes chickens, geese, pheasants, quail, doves, ducks, peacocks and guineas. And, there is a very big and very impressive emu.
Another sure-fire way to keep kids – actually, kids of all ages — entertained this weekend is a visit to the world of Marvel Universe.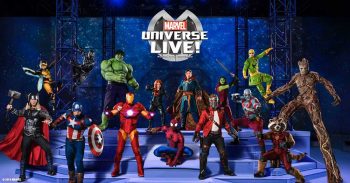 Now through February 19, the Wells Fargo Center (Broad Street below Pattison Avenue, Philadelphia, WellsFargoCenterPhilly.com) is hosting "Marvel Universe Live." Marvel fans from all around will be flocking to the Wells Fargo Center for this live, action-packed, legendary battle to defend the universe from evil.
Spider-Man, the Avengers and the Guardians of the Galaxy join forces with Doctor Strange, master of the mystic arts, in a race against time to recover the Wand of Watoomb before it falls into Loki's hands. This ancient artifact holds immeasurable mystical power and would allow Loki to achieve his eternal quest to crown himself ruler of Asgard and Earth.
This all new show unites some of Marvel's greatest Super Heroes including Iron Man, Captain America, Thor, Black Panther, Hulk and Black Widow against some of the most threatening villains. Their journey sparks new feuds with old foes, pitting student against mentor, sister against sister and brother against brother.
The production features cutting-edge special effects, aerial stunts and video projection in this incredible adventure. Fans of all ages will be immersed in the Marvel Universe.
Ticket prices range from $24-$90.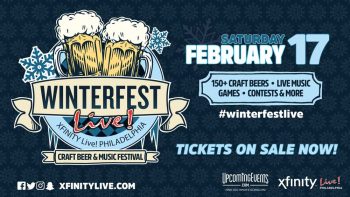 On February 17, XFINITY Live! (1100 Pattison Avenue, Philadelphia, 267-443-6415, http://www.xfinitylive.com) will host its annual "Winterfest Live" from 3-7 p.m.
The event, which is also billed as "The Great Philadelphia Winter Craft Beer Festival," will feature a number of beer gardens — six spectacular areas with more than 150 craft beers from 75 breweries available for unlimited sampling.
The beer selection will range from winter warm-up lagers to porters and stouts.
Other attractions at the fifth annual staging of the event include live DJs, a variety of local bands onstage, fun-filled contests in Victory Beer Hall, outdoor fire pits, games, activities, prizes and giveaways.
Tickets, which are $45 ($20 for designated drivers), include a souvenir beer stein, and access to the official after party. Free parking will be available in lots S and T starting at 1 pm. Lots S and T are on Pattison Ave near Citizens Bank Park across from XFINITY Live! 

If you're in the mood to rock out a bit on Sunday afternoon, then you should make Bridgeport your destination.
"Ribstock 2018," an all-day music event to benefit Little League and middle school music programs, will be held at Bridgeport Ribhouse (1049 Ford Street, Bridgeport, 610-278-8066, http://ribhouse.net/).
The festivities kick off at 2 p.m. and will feature performances by some of the top local artists along with headliner Brian Quinn from veteran Seattle rock band Candlebox.
This popular event was created by the Bridgeport Ribhouse staff, Philadelphia musicians Kevin Burk, Brian Quinn and Paul Hammond, sound engineer Dave Anderson, and dmk Publicity owner Denise Kovalevich as a way to give back to the community.
A $10 entry fee is required for the event and specials will be offered throughout the day and evening.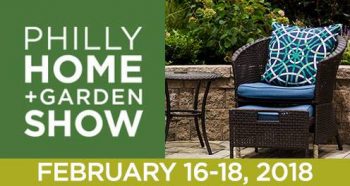 The Greater Philadelphia Expo Center (100 Station Avenue, Oaks, 484-754-3976, www.phillyexpocenter.com) is hosting Philly Home + Garden Show from February 16-18.
If you're considering projects that deal with working on or around your house — doing repairs, renovations, improvements or expansions, you should visit this weekend's informative event.
The popular annual show features a large number of exhibits representing the home renovation and decorating industry. Featured products and services include roofing, windows, flooring, decking, landscaping, spas, contractors, designers, water, swimming pools, doors, gutters security systems, cabinetry, entertainment systems, appliances, furniture, vacuums and more.
Six of the region's top landscaping companies are coming together to help visitors escape the winter and start planning for spring. There will be more than 7,500 square feet of inspirational gardens showcasing new gardening techniques, ideas and must-have products for 2017. This year the garden area will include wine and beer tastings and live music.
Another popular area will be "Smart Home powered by XFINITY, built by Rudloff Custom Builders." Show attendees can experience the next generation of at-home comfort in the all-new, custom-built Smart Home. This home will feature everything from innovative design concepts to the latest technology.
There will also be an open-market style area featuring vendors with antiques, home-made, finely crafted items and original art and a "Make-it, Take-it" area where homeowners can get their hands dirty with our new hands-on workshops. Visitors will learn from the experts, discover new DIY project tips and ideas plus walk-away with their own creation.
Admission is $10 for adults and free for children (12 and under).
If you're looking for a brief break from winter, head to Longwood Gardens (Route 1, Kennett Square, 610-388-1000, www.longwoodgardens.org). Every year in February and March, Longwood celebrates the one of the world's most popular plants – the orchid.
The festive celebration of the ultra-popular plant is called "Orchid Extravaganza" — an annual event that opened this year on January 20 and is continuing through March 25.
The largest family of flowering plants in the world is the orchid — a flower that is acclaimed as one of the most beautiful, delicate and graceful flowers in the world. The Royal Botanical Gardens of Kew list over 20,000 accepted species with about 800 new species added each year. Additionally, horticulturists have more than 100,000 hybrids and cultivars.
The celebration of the orchid species features thousands of orchid blooms along with a variety of displays and special exhibits throughout its four-acre conservatory. "Orchid Extravaganza" will also feature stunning displays of orchids in planting beds, containers and innovative exhibits.
As one of the first plant collections at Longwood, orchids have held a place of distinction since 1922. The site's talented horticulturists celebrate the beauty and variety of orchids with an artful display that includes a towering 12-foot-tall archway, a spectacular orchid curtain, and hundreds of vibrant Vanda orchids adorning the Silver Garden. 
Approximately 5,000 colorful orchids hang from baskets, create inspiring arrangements and adorn unique forms throughout "Orchid Extravaganza." Those who visit the floral extravaganza in March will have the opportunity to see Longwood Gardens' rare sky-blue poppies in bloom in the Conservatory during Longwood's inaugural Winter Blues Festival.
Another attraction is "OrKid Days," which are scheduled for February 19 and March 17. Each "OrKid Day" includes a kids' performance, craft sessions and the "Orchid Sorting Game."
Admission to Longwood Gardens is $23 for adults, $20 for seniors and $12 for students.
There will be a lot of model trains and a lot of toys on display and for sale when Greenberg's Train & Toy Show visits the area for a two-day stop at the Chase Center on the Riverfront(815 Justison Street, Wilmington, Delaware, 630- 279-4087, www.greenbergshows.com).
The show, which is scheduled for February 17 and 18 from 10 a.m.-4 p.m. both days, will have a wide variety of toys for sale — space toys, Thomas the Tank Engine items, dolls, collectible bears, Barbie, Matchbox, action figures, die-cast models, wrestling stars, Pokemon figures and much more. And, there will be an amazing array of toy trains.
The event will feature a number of operating train displays, including First State Model Railroad Club's HO Scale Layout, Independent Hi-Railers Eastern Division's O Gauge Layout, New Jersey Southern N-Trak's N Scale Layout, Northern Delaware Model Railroad Club's HO Scale Layout and Tim's Miniature Transit's HO Scale Layout.
Other special attractions will be the "Roaming Railroad", which is a riding train for kids and adults, Roaming Raceway's "Interactive R/C Car Racetrack", which is one of the c country's most advanced model racing tracks.
This weekend's show will also offer free clinics on a wide variety of topics, including track work, using accessories and using a digital command control. There will be a large number of dealers with toys, trains, accessories and hobby publications. Other features include hourly door prizes.
Tickets for adults are $10 for Saturday and $9 for Sunday. Tickets are good for both days. Children (12 and under) are admitted free.
The Strasburg Rail Road (Route 741, Strasburg, 717-687-7522, www.strasburgrailroad.com) is running two special trains on February 17 – the "Long John Limited" at 11 a.m., noon and 1 p.m. and "Riding with the President" at 11 a.m., noon and 1 p.m.
Riders on the "Long John Limited" might get a break with this weekend's forecast of mild weather.
According to the rail line's website, "Passengers are invited to don their long johns and winter attire, brave the weather aboard our Open Air Car, and enjoy complimentary Long John donut and coffee as we kick off our 2017 season."
Not to be confused with the long undergarment worn on cold days, Long Johns are rectangular, yeasted doughnuts that are either filled or unfilled and topped with a variety of icing flavors.
Strasburg Rail Road's Long Johns will be provided by Achenbach's Pastries Inc and available while supplies last to those customers purchasing a ticket for the Open-Air car. They can pick up their Long John donut and coffee at the Station before boarding the Open Air Car.
On the "Ride with the President" trains, passengers will be able to ride with President Ulysses S. Grant on a historic experience unique to the Strasburg Rail Road. They will ride in a coach car alongside President Grant as he shares his integral involvement with America's railroads.
Tickets for either train ride are $17.50 for adults, $10.50 for children (ages 2-11) and $2 for infants (under 2).
Now through February 19, the town of Lititz is hosting its annual Fire & Ice Festival (lititzfireandicefestival.com).
On February 16, it's time for the "Friday Night Block Party" at Main and Broad streets from 5-9 p.m. Featured attractions will be live ice carvings around town and sculptures out for view all over Broad Street and Main Street (which will be closed to vehicular traffic). 
The will be live music presented on stage located at the intersection of Broad and Main Streets. Food trucks will be located around town and retailers will be open late for shopping. 
Ice sculptures are available for viewing from dawn to dusk in the Lititz Springs Park and throughout downtown Lititz.
Saturday's events will feature the Chili Cook-off, the Winter Wonderland Carnival and the Vendor Fair — all taking place at Warwick High School from 11 a.m.-3 p.m. Activities include charities, rides, games, food, and various vendors.
Linden Hall will host a public Lunar New Year celebration on February 17, for the Lititz community from 2-2:40 p.m. in the Snavely Theater on its campus. This event will feature a concert that includes the Chinese song "An Unforgettable Night," sung in Mandarin, as well as performances featuring traditional Asian instruments, dances, and a dragon parade.
Additionally, the historic Mary Dixon Chapel, built in 1833, will be open at 3:30 p.m. for self-guided tours to learn more about the history of this unique Lititz landmark.
On Sunday and Monday, visitors are invited to walk around downtown Lititz and enjoy the ice sculptures, dine at local restaurants, and shop at the local retailers.
Video link for Fire & Ice Festival — https://youtu.be/yYpkAaniO-Q.
Valentine's Day has come and gone but wine-loving chocoholics just keep on celebrating – now and for the rest of the month of February.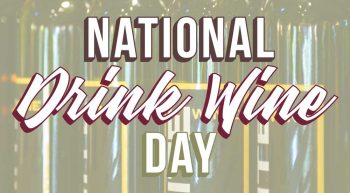 The Chaddsford Winery (632 Baltimore Pike, Chadds Ford, 610-388-6221, http://www.chaddsford.com) will host Wine & Chocolate Pairings every Saturday and Sunday in February from 1-5 p.m.
The event will feature a walking wine-and-chocolate tour of Chaddsford Winery. Visitors can explore several areas of the historic property as they visit five stations featuring artisan chocolates carefully paired with our award-winning wines.
The "Wine & Chocolate Pairing" line-up, which features gourmet chocolates by Éclat Chocolate, includes Dark Salted Caramel with 2015 Proprietors Reserve Red, Vanilla Crème with 2015 Harbinger, Lavender Chocolate with Sunset Blush, Gingerbread Ganache with 2015 Barrel Select Chardonnay and Chaddsford Cocoa made with Chaddsford Red.
The schedule of live entertainment features Acoustic Keys (February 17), Christine Kinslow (February 18), and Trevon Raines (February 25).
Tickets are $30 per person.
National Drink Wine Day is officially February 18, but the Chaddsford Winery is celebrating early
On February 16, the winery is offering free traditional wine tastings all day long from noon-6 p.m.
As an added attraction, participants will receive 10 per cent off all bottle purchases so they can go home and be ready to celebrate National Drink Wine Day on Sunday.
 The "Wine and Chocolate Pairings" at Penns Wood Winery (124 Beaver Valley Road, Chadds Ford, 610-459-0808, http://www.pennswoodsevents.com) will be held every Saturday and Sunday in February from 11 a.m.-5 p.m.
In addition to its regular tastings, the winery is offering special tastings to celebrate is the month of wine, chocolate, romance and fun.
Penns Wood is adding new and exciting items to its wine and chocolate pairings this year and is featuring five of its wines carefully paired with local chocolate treats. 
The newest Field Blend Red was released on February 3 and is included in the Wine and Chocolate pairings. It will also be available by the glass and bottle.
Tickets cost $25 per person in advance and reservations are required. Cancellations must be made within 72 hours or ticket holders will be charged the full amount of the tasting. Reservations are made and kept on the hour.
Black Walnut Winery (3000 Lincoln Highway, Sadsburyville, 610-857-5566, www.blackwalnutwinery.com)  will have "February Wine and Chocolate Pairings" on February 17, 18, 24 and 25.
The special days will feature a pairing of five of Black Walnut's wines with gourmet chocolates from Bridge Street Chocolates of Phoenixville. Wine and Chocolate pairings will take place at the top of hour at 1, 2, 3 and 4 p.m.
Cost is $2 per person and includes a Black Walnut logo wine glass. Guests can choose to upgrade their pairing to include a Port tasting as well (two port style wines) for $30 per person.
A great way for chocoholics to satisfy their chocolate cravings is to take a trip to Hershey during the month of February. This month, it's time for "Chocolate-Covered February in Hershey" (various locations around Hershey, 800-HERSHEY, www.chocolatecoveredfebruary.com).
It is only natural that Hershey, the town that bills itself as "The Sweetest Place on Earth," hosts a month-long celebration in honor of all things chocolate. Hershey has decadent chocolate events planned throughout the month of February.
This weekend, visitors to the Hershey Store can try their hand at making their own heart-shaped milk chocolate confections and hand-made truffles. Other activities are a "Chocolate Tea" at the Hotel Hershey and a "Chocolate and Spirits Pairing Class & Chef Demonstration" at the Hershey Lodge.
The "Hersheypark Chocolate Parade" will be held at the amusement park every Saturday and Sunday in February beginning at 2:30 p.m. each day. There will also be an "Interactive Story Time & Hot Cocoa" session at 1 p.m. and again at 3 p.m. at Hersheypark every Saturday and Sunday in February.
Other activities throughout the month include "Chef Demonstrations" at the Hotel Hershey, "Hershey's Chocolate Dessert Journey" at Hershey's Chocolate World, "Hershey's Character Breakfast" at Hershey Lodge, "Wild Treats" at ZooAmerica, and "Old Chocolate Balsamic Tastings" at the Hotel Hershey.
An all-you-can-eat Valentine's Breakfast Buffet — complete with live musical performances — will be held on February 17 from 7-noon at Historic Joanna Furnace (Route 10, Morgantown, 610-286-0388, www.haycreek.org).
Visit to the historical site Saturday morning will be able to savor the delicious breakfast foods Joanna Furnace is known for, indulge in a chocolate-enhanced menu and learn about the history of Joanna Furnace. Many of the dishes served at the event will be reminiscent of the breakfasts served in the historic furnace homes.
The all-you-can-eat Valentine's Breakfast Buffet will feature bacon, creamed chipped beef, eggs, fresh country sausage, ham, scrapple, pancakes, hash browns, toast, coffee, juice and fresh strawberries accompanied by a fabulous chocolate dip. 
The "Lovers' Day" ambiance will be enhanced by live music performed by Phyllis Hummel. The veteran musician from Berks County will play acoustical guitar and sing a variety of romantic ballads throughout the breakfast time.
Tickets for the breakfast are $9.50 for adults and $5.00 for children (ages 5-11). Reservations are not required for breakfast.
The Chinese (or Lunar) New Year has arrived. The Chinese zodiac is a rotating cycle of 12 years in which each year is represented by a specific animal and its characteristics — rat, ox, tiger, rabbit, dragon, snake, horse, sheep, monkey, rooster, dog and pig.
2018 is the "Year of the Dog" according to Chinese zodiac.
The Dog is the eleventh of all zodiac animals. According to one myth, the Jade Emperor said the order would be decided by the order in which they arrived to his party. Monkey, Rooster and Dog were in another country, helping a god defeat evil spirits. After, they set off to the party together. Because they arrived at the same time, the Jade Emperor went by the order they met the god in the other country. Thus, Dog became eleventh.
The Dog is also associated with the Earthly Branch xū and the hours 7-9 in the evening. In the terms of yin and yang, the Dog is yang. In China, it is still popular to name dogs Wàng Cái. It means "prosperous wealth" and comes from dogs' barking sounds.
On February 16, visitors are invited to celebrate the Lunar New Year at Delaware Contemporary (200 South Madison Street, Wilmington, Delaware, 302-656-6466, https://www.decontemporary.org/china-pop).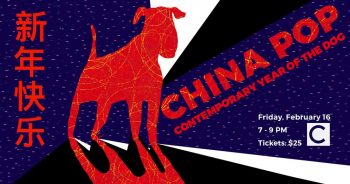 "China Pop: Contemporary Year of the Dog" is scheduled for February 16 from 7-9 p.m.
Visitors are invited to join in on a modern take on a cultural celebration inspired by contemporary Chinese art – and to come dressed in a splash of red for good fortune and enjoy activities to bring peace and prosperity in the New Lunar Year.
This event will feature a silent art auction offering a unique art collectors' opportunity to acquire contemporary Chinese art.
Participating artists include Colette Fu, one-of-a-kind collapsible book artist based in Philadelphia who combines photography with pop-up paper engineering; Zhihui Xie, ceramic sculpture artist based in Philadelphia; Decue Wu, graphic artist and an illustrator originally from Shenzhen, China and currently based in Los Angeles; Dongze Huo, painter born and raised in Xi'an, China and currently based in New York City; and Han Wang, ceramic artist based in Philadelphia.
Other attractions at the event will be a balloon drop-and-pop to ward off the bad luck, DJ Zip spinning his signature disco house and funky breaks mixed with Chinese pop music interludes, a cash bar, and tasty food including fish tacos, crab cake sliders, and dumplings catered by Koi on the go.
Tickets are $30 at the door.
The Reading Terminal Market (5 North 12th Street, Philadelphia, www.readingterminalmarket.org) is celebrating the Chinese New Year on February 17 with a day-long event featuring cooking demonstrations, live performances and discussions.
A special Lion Dance and other celebratory performances around the market are sprinkled in between exclusive cooking demonstrations, one by Alice Ye of Five Spice Philly and another by Michael Chow of Sang Kee Peking Duck.
At 10 a.m., Alice Ye of Five Spice Philly will demonstrate ow to make Chinese crepes in City Kitchen and then at 11 a.m., The Philadelphia Suns will perform a Lion Dance around the Market to bring good luck and fortune. At 12:30 p.m., there will be a Chinese cultural performance in the center setting area. At 1 p.m., Micheal Chow of Sang Kee Peking Duck will show guests how to carve a Peking duck.
A calligrapher, children's art activities, and carts selling trinkets from Chinatown will be happening throughout the day. The event, which features free admission, runs from 10 a.m.-2 p.m.
On February 17, the Independence Seaport Museum (211 South Christopher Columbus Boulevard, Philadelphia, phillyseaport.org) will present a Pan-Asian Lunar New Year event.
The program, which is scheduled to run from 11 a.m.-3 p.m., will focus on New Year traditions from China, Korea, Vietnam and Japan with colorful activities from around the world. Participants can create dragon puppets, which have been a tradition in Vietnam for generations. There will be a display of Japanese lucky cat figurines that will bring good fortune for the year to come.
Visitors can test their techniques in the Korean board game of Yut, build Chinese lanterns and bring in the New Year with a bang by crafting a Year of the Dog drum.
In honor of the Year of the Dog, the Philadelphia Animal Welfare Society (PAWS) will be bringing a bunch of animals that will be looking for new homes through adoption.
Cost to attend the event is included with museum admission — $16, general admission; $12, children (3-12), military (active & retired) and seniors (65 & over).
February is African American History Month and the National Constitution Center National Constitution Center (525 Arch Street, Independence Mall, Philadelphia, 215-409-6700, www.constitutioncenter.org) is honoring it with a number of special events and attractions that are running now through the end of February.
During the month of February, the National Constitution Center will pay tribute to the achievements and the courageous sacrifices made by African Americans throughout history as they strived to become recognized as an integral part of "We the People." 
Activities at the Center will feature interactive programming designed for visitors of all ages. There will be artifacts highlighting important moments in African American history including a rare printing of the Emancipation Proclamation which was signed by President Abraham Lincoln.
The integral document is also featured in the "Decoding the Document: Emancipation Proclamation Document Workshop,"
Visitors are able to take a closer look at the museum's rare printing of the Emancipation Proclamation to learn more about its history, the history of the Civil War, and the background of the 13th, 14th, and 15th Amendments.
The "Breaking Barriers Show" looks at the lives of Thurgood Marshall, Bessie Coleman, Jackie Robinson, and other extraordinary African Americans throughout history to provide insight into the issues they faced and the rights they secured for all Americans. 
On the "Self-Guided African American History Tour", visitors can tour the Center's main exhibition "The Story of We the People" and discover important moments in African American history through historical artifacts.
Some of the featured attractions on the tour are rare, signed copies of the Thirteenth Amendments and Emancipation Proclamation, President Obama inauguration artifacts, The American National Tree (featuring influential African Americans including Paul Robeson, Fannie Lou Hamer, Ward Connerly and Muhammad Ali) and an original printing of the Supreme Court's controversial Dred Scott decision.
As part of the museum's interactive daily programming in February, visitors can test their knowledge of African American history at the museum's "Giant Game Board." Children and families compete to see who can cross the finish line first.  Participants serve as game pieces as they roll the giant dice, answer questions and work their way across the board.
As an added attraction, the Center is offering a special "Winter Sale" on admission. Now through March 31, tickets are only $10 for adults and $7.50 for children.
If you want to check out a popular outdoor winter attraction in downtown Philly, you have just two weekends left to do so. America's Garden Capital Maze at Dilworth Park (1 South 15th Street, Philadelphia, http://ccdparks.org/dilworth-park) is running now through February 25.
Located on the Greenfield Lawn, the maze features vibrant plantings, topiaries, twinkling lights, and décor that showcases all of the public gardens, arboreta, and historic landscapes that are located within 30 miles of Philadelphia. A "Welcoming Gazebo" is located at the center of the maze.
The Wintergarden and Maze is billed as "a way to celebrate in William Penn's original center square and the 32 regional gardens and arboreta that make this region America's Garden Capital."
Dilworth Park Wintergarden participants are Shofuso Japanese House & Garden, Stoneleigh: A Natural Garden, The Barton Arboretum & Nature Preserve of Medford Leas, The Gardens at Mill Fleurs, The Highlands Mansion & Garden, The Philadelphia Zoo, The Woodlands, Tyler Arboretum, Tyler Formal Gardens at Bucks County Community College, Welkinweir, Winterthur, and Wyck.
The roster also includes Ambler Arboretum, Arboretum at the Barnes Foundation, Awbury Arboretum, Bartram's Garden, Bowman's Hill Wildflower Preserve, Brandywine River Museum of Art, Camden Children's Garden, Chanticleer, Hagley Museum and Library, Haverford College Arboretum, Henry Botanic Garden, Henry Schmieder Arboretum, Hortulus Farm Garden & Nursery, Jenkins Arboretum & Gardens, Longwood Gardens, Morris Arboretum of the University of Pennsylvania, Mount Cuba Center, Nemours Estate, PHS Meadowbrook Farm, and Scott Arboretum of Swarthmore College.
America's Garden Capital Maze will be open now through February 25 – 9 a.m.-9 p.m., Monday-Thursday; 9 a.m.-11 p.m., Fridays and Saturday; 9 a.m.-8 p.m. Sunday.