By Mike McGann, Editor, The Times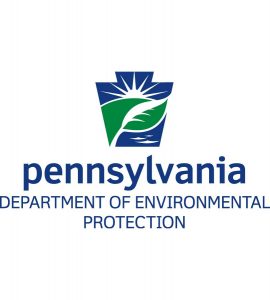 The Pennsylvania Department of Environmental Protection (DEP) moved Thursday to fine Sunoco Logistics — but also allow construction work on the controversial Mariner East 2 pipeline to resume, drawing fire to both DEP and Gov. Tom Wolf from local environmental groups and elected officials.
DEP hit Sunoco with a $12.6 million civil penalty for permit violations related to the construction of the Mariner East 2, but will allow work on the pipeline to resume. DEP and Sunoco have entered into a Consent Order and Agreement (COA) memorializing the penalty. According to the DEP, the company agreed to a very strict monitoring program in order to allow the pipeline construction to resume.
"Throughout the life of this project, DEP has consistently held this operator to the highest standard possible," DEP Secretary Patrick McDonnell in a statement Thursday. "A permit suspension is one of the most significant penalties DEP can levy. Our action to suspend the permits associated with this project, and the collection of this penalty, are indicative of the strict oversight that DEP has consistently exercised over this project. Today's announcement is by no means the end of DEP's oversight. Since the permit suspension over a month ago, Sunoco has demonstrated that it has taken steps to ensure the company will conduct the remaining pipeline construction activities in accordance with the law and permit conditions, and will be allowed to resume. DEP will be monitoring activities closely to ensure that Sunoco is meeting the terms of this agreement and its permits."
The response to the decision was less than enthusiastic. Local citizens have complained about damage to local water tables, routing through populated areas and a general lack of attention to safety concerns related to the project.
One of the groups opposing the pipeline, Food & Water Watch, issued a scathing attack on DEP and Gov. Wolf.
"This outrageous deal sacrifices the health and safety of Pennsylvanians for mere pocket change from Sunoco," Food & Water Watch organizer Sam Rubin said in a statement. "Gov. Wolf's message to the thousands of schoolchildren living within the blast zone of the Mariner East 2 is simple: Your safety is less important than Sunoco's profits.
"But make no mistake: The communities threatened by this pipeline will protect themselves from this danger, with or without Gov. Wolf's support."
State Sen. Andy Dinniman (D-19) another vocal critic of the pipeline project, was nearly as harsh in his comments on the DEP action.
"DEP's job is to protect the environment," Dinniman said in a statement. "That has not been done in this case and $12.6 million won't change that. Not only has the damage already been done, there is no indication whatsoever that any of the fines collected will go to those impacted by the pipeline here in our region.
"Keep in mind, the very agency (DEP) that is collecting this fine is the same one that failed to strongly enforce its permit from the get-go and, in doing so, allowed many of these violations, including drilling fluid spills and damage to local wells and aquifers, to occur."
Dinniman said that once again, the concerns of the residents impacted by the pipeline are being ignored by the state government.
"Furthermore, nothing in this agreement – or in any action or correspondence from DEP, the Public Utility Commission, or current administration for that matter – adequately addresses our ongoing concerns regarding the proximity of the pipeline to schools, daycare facilities, parks, libraries, and senior living communities," he said. "It's almost as if they are completely tone-deaf in that regard. And nothing in today's announcement or settlement indicates that they understand, appreciate, or hear those concerns now. In short, after more than six months of our calling for better pipeline safety measures, they still don't get it. "
Dinniman — along with other groups opposing the pipeline — argue that the $12.6 million fine is woefully inadequate.
"The bottom line is you cannot put a price tag on the health, safety, and well-being of our communities," he said. "We still don't have an independent risk and safety assessment of Mariner East II. We still don't have any regulation of the placement of intrastate pipelines in Pennsylvania. We still don't have rules governing the placement or permitting of pipelines in high-density or high-consequence areas.
"What we have is a $12.6 million fine. And it seems to me that the very least DEP could do is dedicate a portion of that to obtaining an independent risk assessment of Mariner East II, or even support our effort do so. Our residents and their families deserve to know and thoroughly understand the risks and potential safety issues at stake. So far, citizens have already raised $14,000 (of a $50,000 goal) to obtain the assessment. There is no reason why the administration cannot bridge that gap. After all, that's something it should have done from the beginning."
Dinniman said he also thought that the Wolf Administration might have been trying to sneak the announcement past folks — timing it to coincide with the parade in Center City Philadelphia celebrating the Super Bowl victory of the Eagles.
"Finally, I find the timing of this announcement very interesting," Dinniman said. "First, it was released to the public on a day that so many residents of our region are preoccupied with the Philadelphia Eagles Super Bowl Victory parade and celebration. Second, it comes just days after Sunoco filed an appeal to the suspension. Remember, the suspension order was issued on Jan. 3. Sunoco had one month to respond and they did so on the very last possible day, Feb. 2. And then, less than a week later we have a settlement. It's almost like DEP couldn't settle soon enough."