By Kelly Hockenberry, Columnist, The Times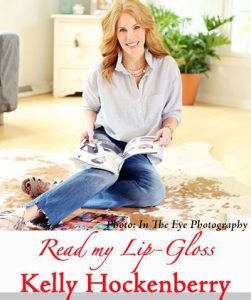 Happy (almost) Valentine's Day! Not that we ever really need an excuse to shop…but, a holiday does ramp up the intensity. I have found some fun ideas, all under $100!
Here we go…
JCrew Ruffle Neck Pullover (on sale for $60!) :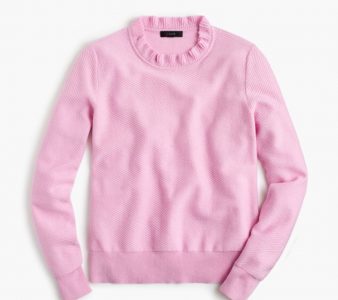 Well, this is a no-brainer. Lightweight sweaters are the perfect transition pieces to have from winter to spring. I love the soft, pink color and subtle ruffle detail. Dress it up with a skirt and over the knee boots or wear it casually with a pair of distressed denim and your favorite loafers. Click here to purchase http://bit.ly/2FD1BFd
Faux Succulents at Target :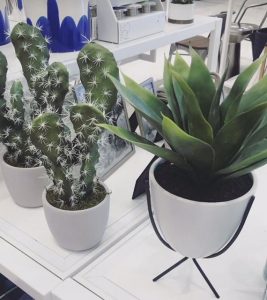 OK, this next pick might seem odd….but, not if you have a black thumb like I do. These fake cactus plants at Target look SO REAL. Open any home decor magazine and you will spot this suggestion for adding a punch of natural beauty to a room.
However, if you have a tendency to forget that plants are living things that require watering or they will shrivel up and die, this may be right up your alley. Click on the link to find a variety of options http://bit.ly/2nEO3lj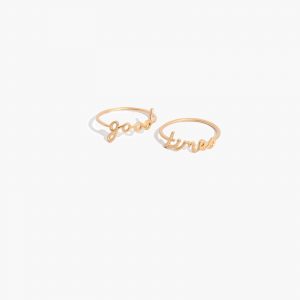 Madewell "Good Times" Ring Set (on sale for $16.99!):
SUPER adorable. And cheap. That's a great combo for a Valentine's gift. This dainty ring set will make her smile, for sure. Perfect for any age. http://bit.ly/2GLvW5Y
Topshop Oui Non 1993 t-shirt ($30):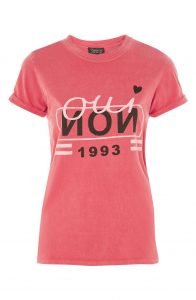 Whenever you can find a gift that holds some sort of meaning, grab it. My husband and I were married in 1993 so this t-shirt would make a thoughtful and romantic present. Graphic tees are super popular in fashion right now, which is an extra bonus! Click here to purchase http://bit.ly/2DZRHNo
Venus Et Fleur Eternity Roses (mini box $79):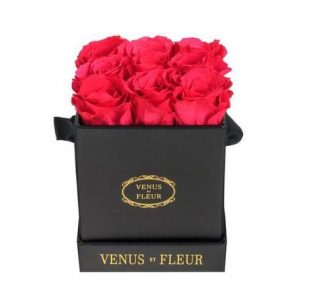 Many years ago, my husband bought me a bouquet of strawberries designed to look like a dozen roses. It was a sweet gesture…but, I almost had a heart attack when I saw the price! I think we ate over $100 worth of berries in a matter of minutes. Getting flowers for Valentine's Day is the same sort of issue. While it is lovely to receive a gorgeous arrangement, they die in a few days and you throw them away. THIS company promises something more. Taken directly from their website : "The Venus Et Fleur Eternity™ Roses are real roses that can last for up to a year when cared for properly. Our roses are cut at their most peak and perfect state. When treated with our proprietary solution and color pigmentation process our roses are transformed into long lasting roses that maintain their freshness and biological structure. The outcome is that our roses magically continue to look, feel, and even smell like real roses – because they are real – with the difference being that they will maintain their integrity and color for up to a year."
Intriguing! Click here to purchase http://bit.ly/2Eahu8V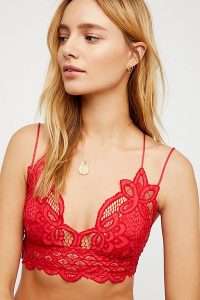 Free People Adella Bralette ($38):
Lingerie is a classic gift for Valentine's Day. This pretty bralette is a best seller because it acts like an accessory under your favorite fashions. Bring the sexy back by unbuttoning your favorite blouse to reveal a peek of lace. Wear it with a sheer sweater and high waisted jeans for a modern look. It is available in a rainbow of colors. I was partial to this one called "Lipstick". Click here http://bit.ly/2DXdTYw
Well??? Good ideas, wouldn't you say?
As always, feel free to leave your monthly must-haves in the comment section below!
Happy Weekend and Go EAGLES!