EAST MARLBOROUGH — Longwood Fire Company promoted Mike Wells from Captain to Assistant Fire Chief during the organization's annual reorganizational meeting.
"We have many great volunteers at Longwood and they are all willing to step up and take leadership positions," Chief A. J. McCarthy said. "Two of our longtime leaders have stepped down and everyone here at Longwood thanks Mert LaBare for his many years as service as Fire Captain and Joe Deckman who served as Board Treasurer."
Also promoted was Firefighter Bas deVries who was named Fire Lieutenant. The remaining line officers remain the same.
On Longwood's Board, Mike Leventry is now Vice President, Matt Glass is Secretary, Brent du Pont is Treasurer and Ron Mazik is Financial Secretary. The rest of the board remained the same, including Board President Brad Bowman.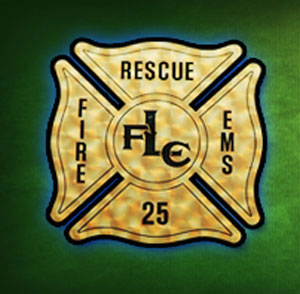 Longwood Fire Company has served the communities of Kennett, East Marlborough, Pennsbury and Pocopson townships since 1921. Longwood Fire Company provides fire and rescue and emergency medical services 24 hours a day, 365 days a year. For more information see www.longwoodfireco.com.