By Denny Dyroff, Staff Writer, The Times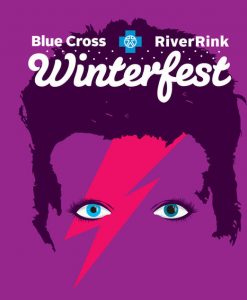 In this area, it seems people tend to stay inside more when winter arrives rather than enjoy the outdoors.
Winter in the Delaware Valley has its drawbacks – that's for sure.
But, as long as you can handle cold weather, there are also many things for you to like about winter such as ice skating on frozen ponds or at indoor rinks, skiing, snowboarding and winter festivals.
On January 13, the Blue Cross RiverRink Winterfest which is running now through March 5 at RiverRink (Delaware Avenue at Walnut Street, Philadelphia, 215-925-RINK,www.riverrink.com), will host "A Snowy Bowie Skate" from noon-midnight.
The "Bowie Family — Fun in the Afternoon" event is scheduled to run from noon-5 p.m. with Bowie-themed festivities including ice skating to a Bowie-themed soundtrack, face painting and games, and a screening of "Labyrinth" in The Lodge.
"Bowie for the Star Fans in the Evening," which starts at 5 p.m., features Ice skating to a Bowie-themed soundtrack, Bowie concert footage on the screens in The Lodge, themed drinks and cocktails and a DJ spinning a Bowie soundtrack from 9 p.m.-midnight.
Unlike most of the suburban ice rinks, RiverRink features public skating. Ice skating is the only use of the ice. This winter, RiverRink takes the ice skating experience on the Delaware River waterfront to another level by once again transforming the annual rink into a bona fide winter wonderland.
Open seven days a week, the Blue Cross RiverRink Winterfest is an immersive winter-themed experience with a popular bar and restaurant called The Lodge, winter beer garden-style landscaping, a brand-new light show, and a retail shopping experience from Art Star Gallery & Boutique.
The outdoor rink's hours are 1-10:30 p.m. Mondays through Thursdays, 1 p.m.-12:30 a.m. on Fridays, 11 a.m.-12:30 a.m. on Saturdays and 11 a.m.-10:30 p.m. on Sundays. Skating admission prices are $13 and include skate rental.
The Philadelphia Loves Bowie Week features a wide array of activities around the city. The roster of events for January 12 includes "Sound & Vision: a #PhillyBowieWeek Happy Hour" from 6-9 p.m. at Trestle Inn (339 North 11th Street) and "Let's Dance! Sex Dwarf Spotlights David Bowie" at 10 p.m. at Club Mousai (1227 Walnut Street).
Activities on January 14 will include "Scary Monsters & Super Queens" at The Ruba Club (416 Green Street) and on January 15, "A Night of Stardust" will be held at 8 p.m. at Union Transfer (1026 Spring Garden Street).
There is a great event this weekend that will get kids' creative juices flowing — Hagley Museum's annual Invention Convention. This year, the popular family event begins on January 13 and runs through January 15 at Hagley Museum (Route 141, Wilmington, Delaware, 302-658-2400, www.hagley.org).
Visitors to the Hagley Museum, a 230-acre historical village on the site of the original du Pont Company gunpowder mills in northern Delaware, will be able to learn about the inventiveness of insects.
What do house flies, wasps, hawk moths, and dragonflies have in common?
They are the muses of drone technology by helping engineers build them smaller, more durable, and more maneuverable. Look closely at a butterfly wing and marvel at how its structure informs high-tech computer screens.
Want to survive in the desert?
Look no further than the desert beetle, whose strategy to collect water informed a device that could provide enough water per day for the survival of humans
Have trouble hearing?
Thank locusts and crickets for some of the latest innovations in hearing aid technology.
On each day of the event, visitors can enjoy a science show, investigate the "insides" of an electronic gadget at the Tinkering Tables, and express their creative side in the Create-an-Invention area. To celebrate a job well done, a Hagley "patent" will be issued for every invention.
Invention Convention is being held in Hagley's Soda House and Library, so visitors are instructed to use the Buck Road East entrance off Route 100. Admission is $8 for adults and $6 for children (ages 4-14).
Every year, the Garden State Discovery Museum (2040 Springdale Road, Cherry Hill, New Jersey, 856-424-1233, www.discoverymuseum.com) presents a special program called "Passport to Discovery."
This weekend's event is the "Passport to Discovery: Martin Luther King Jr.," which is scheduled for January 13 and 14 from 11 a.m.-4 p.m. each day. Children will be able to participate in an array of activities to introduce them to the cultures of other countries.
Next weekend's feature event will be "Passport to Discovery: Mexico." On January 27, the event will be "Passport to Discovery: Japan" with an educational look at the customs of the Asian island country.
Other activities in the series are "Passport to Discovery: A Frosty Weekend" on February 10 and 11, "Passport to Discovery: Africa" on February 17 and 18 and 19, "Passport to Discovery: Ireland" on March 3 and 4, and "Passport to Discovery: Polynesia" on March 17.
Admission to the Garden State Discovery Museum is $13.95 for adults and children 12 months and over and $12.95 for seniors.
"A Brandywine Christmas", which is a holiday tradition at the Brandywine River Museum (Route 1, Chadds Ford 610-388-2700, www.brandywinemuseum.org), is an annual event that is fun for the entire family. It was originally slate to close on January 7 but now has been extended to January 28.
"A Brandywine Christmas" features an extensive O-gauge model. Five moving trains operate at all times and include a 60-car freight train winding past a village, stone quarry, oil refinery, mountains, Herr Foods plant, running waterfall and animated skating scene.
Admission is $18 for adults, $15 for seniors (65 and older) and $6 for children.
Founded more than 50 years ago, Choo Choo Barn — Traintown U.S.A. (Route 741 East, 226 Gap Rd, Strasburg, 717-687-7911, www.choochoobarn.com) presents a 1,700-square-foot train layout featuring over 150 hand-built animated figures and vehicles and 22 operating trains. The majority of trains that are running in the display are "O Gauge" trains but there are also some HO Gauge trains as well as one N Gauge train.
Several of the original pieces and animations are still on the display today, including the ski slope, ski lodge and ice skaters, Dutch Haven, the Willows, the two-lane moving highway (in front of Dutch Haven), the farm with the tobacco barn, the Strasburg Fire House, the church beside Dutch Haven and a few other houses.
The layout features a special Christmas display now through January 16. The homes and businesses along the tracks have been decked out with holiday trim. And, there are 55 hidden Santas — one for each year the site has been open — located around the display for visitors to find.
Tickets are $7.50 for adults and $4.50 for children Ages 3 and under) at Choo Choo Barn — Traintown U.S.A.
There will be a lot of model trains and a lot of toys on display and for sale when Greenberg's Train & Toy Show visits the area for a two-day stop at the Greater Philadelphia Expo Center.
The show, which is scheduled for January 14 and 15 from 10 a.m.-4 p.m. each day, will have a wide variety of toys for sale — space toys, Thomas the Tank Engine items, dolls, collectible bears, Barbie, Matchbox, action figures, die-cast models, wrestling stars, Pokemon figures and much more. And, there will be an amazing array of toy trains.
The event will feature a number of operating train displays, including Philadelphia N-Trak N Scale Layout, North Penn O Gauge Layout, Keystone N-Trak N Scale Layout, Allegheny Western Lines HO Scale Layout, Southeast Pennsylvania Garden Railway Society G Gauge Layout, East Penn Traction Club HO and O Scale Traction Layout and Reading Co. Technical & Historical Society HO Scale Layout.
This weekend's show will also offer free giveaways and free clinics on a wide variety of topics, including track work, using accessories and using a digital command control.
There will be a wide variety of dealers with toys, trains, accessories and hobby publications. Other features include hourly door prizes.
Tickets for adults are $10 on Saturday and $9 on Sunday. Children (12 and under) are admitted free.
If you're a pet owner or just a lover of pets in general, there's an event for your enjoyment this weekend at the Greater Philadelphia Expo Center (Station Avenue, Oaks, 800-677-4677, www.horseandpetexpo.com). From January 12-14, the huge convention hall is hosting the Greater Philadelphia Pet Expo.
The Expo features a huge number of vendors offering virtually everything pet-related including pet food, supplies, training, pet hospital information, treats and lodging. There will also be booths operated by humane groups and rescue services.
The line-up of special attractions includes Gail Mirabella and The Dynamo Dogs, Johnny Peer's Muttville Comics, the Parade of Breeds, "Superfit Canine," Rainforest Reptiles Show, the Delco Bird Club, Hard Drive Flyball Club's Flyball Tournament, Buddy's Pet Resort, "Rabbit Hopping," and Illusion Ranch Alpacas
Admission is $12 for adults, $10 for seniors and military and $5 for children (ages 4-12). As an added attraction, Friday night is "Family Night" with all children under 12 admitted free.
"Reading Fire + Ice Fest" (http://www.readingfireandicefest.com), which is the flagship winter festival of Berks County, will return to downtown Reading for its fourth year in 2018.
Produced and organized by the Reading Downtown Improvement District, the festival will take place January 12-13. Festivities will kick off on January 12 in the 500 block of Penn Street at 5:30 p.m.
"Reading Fire + Ice Fest" will feature a variety of both indoor and outdoor activities, including a chili cook-off, Snowfall Ball, professional ice-carving competitions, fire performances, live music, pancake breakfast presented by Genesius Theatre, and concession stands. All outdoor activities will again be free, and the chili cook-off, Snowfall Ball, and pancake breakfast will have nominal entry fees.
The fire performers will be Madeleine Bell along with the Burning Hearts Fire & Light Theater of Allentown
Whether you're a handyman, a home improvement fanatic or just a tinkerer who likes working on small projects around the house, you should check out the 37th Annual Philadelphia Home Show. The event is running January 12-15 and 19-21 at the Pennsylvania Convention Center (12th and Arch streets, Philadelphia, 215- 418-2003,www.phillyhomeshow.com).
The well-attended annual show features a large number of exhibits representing the home renovation and decorating industry. Showcased products and services include roofing, windows, flooring, decking, landscaping, spas, contractors, designers, water, swimming pools, doors, gutters security systems, cabinetry, entertainment systems, appliances, furniture, vacuums and more.
Pottery Barn is taking over the Main Stage creating a backdrop showcasing the latest furniture trends for 2018. Top designers like NYC Tyler Wisler, from HGTV's "Design Star" and Kevin O'Conner, host of the award winning PBS series "This Old House" will take the stage to share insider secrets and expert advice for every home improvement project
Tickets are $10 for adults and $3 for children (ages 6-12).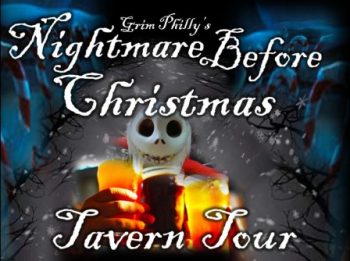 "Grim Philly's Nightmare Before Christmas Tavern Tour!" (856-829-3100, http://www.grimphilly.com) will be held January 12, 13, 19, and 20.
Participants will have the opportunity to toast with the ghosts of Christmas past while drinking in the yuletide spirits of grog and nog on this entertaining fact-filled tour.
The evening's activities include trivia and drinking games for chances to win free beer, drink and/or food samples for all at each stop and a variety of drink specials.
Participants can relax in warmth enjoying authentic handmade Christmas beverages, snacks and prizes (included) as they learn a full range of the surprising histories of Yule, and Viking lore and Saturnalia — all which have worked their way in to our modern Christian celebrations including ideas of magick, gift giving…and origins in even infanticide and human sacrifice.
Guests will be able to revel in little known facts of our holiday past including the season's pagan roots in Roman, Celtic & German traditions, while learning of medieval, and New World additions in mumming & mistletoe. The event will feature Keebler elves, yule logs, and a jolly flying fat man delivering Hollister and IPods from some secret snow kingdom to the north.
The tour price of $59 includes guided historic tour of "Grim" Philly, three tavern admissions and three drinks. The tours, which run from 6-10 p.m. each night (4-8 p.m. on Saturdays), will depart from Infusion, located at 16 S. 2nd Street, Philadelphia, PA 19106.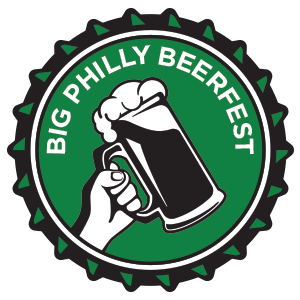 The Big Philly Beerfest just keeps getting bigger and better each year.
The Third Annual Big Philly Beerfest will be held on January 12 and 13 at the Pennsylvania Convention Center (12th and Arch streets, Philadelphia,http://bigphillybeerfest.com).
The Beerfest, which is scheduled to run from 8-11:30 p.m. each night, will host more than 90 breweries and feature unlimited sampling of more than 300 craft beers. Obviously, naming it the "Big" Beerfest was no exaggeration.
There will be breweries from all across America including, Terrapin (Georgia), Lagunitas (California), Abita (Louisiana), Oskar Blues Brewing (Colorado), Heavy Seas (Maryland), Great Lakes Brewing (Ohio), Allagash (Maine), Twin Lakes Brewing (Delaware), Lord Hobo (Massachusetts), Avery (Colorado), River Horse Brewing (New Jersey) and Long Trail Brewing (Vermont).
Some of the participating breweries will come from thousands of miles away while others will come from as close as Downingtown (Victory Brewing), Emmaus (Funk) and Adamstown (Stoudt's Brewery).
The festive and lively event is a fundraiser for Animal Rescue Partners, an organization dedicated to supporting numerous animal rescues, pet adoption groups and community spay/neuter programs.
Tickets are $45 in advance and $55 at the door and include unlimited samples in a five-ounce souvenir acrylic mug.
Every Friday and Saturday in January, the Chaddsford Winery (632 Baltimore Pike, Chadds Ford, 610-388-6221, www.chaddsford.com) will present "Wild West Murder Mystery Nights" from 6:30-9 p.m. each night.
Here is the scenario.
The year's 1880, and there's an effort underway to resurrect the once-booming Chaddsford Saloon.  A series of murders from a decade back sent the town of Chadds Ford into disrepair, but a certain cowboy reckons the time has finally come to get the town back on its feet.
Guests are invited to head on down to the "Grand Reopenin'" to see what all the fuss is about. The event is billed as "sure to be a gun-slingin' good time."
Along with an exciting evening of mystery and suspense, visitors can enjoy heavy hors d'oeuvres and an array of Chaddsford Winery wines.
The "Menu and Pairing Lineup" features Texan Picnic Charcuterie Board with Proprietors Reserve White and Barrel Select Chardonnay, Mushroom Tart with Artisan Series Traminette and Chaddsford White, Steak & Ale Chili with Corn Bread with Artisan Series Fusion Chaddsford Red, Rigatoni in a Spicy Sherry Cream Sauce with Sunset Blush  Pinot Grigio, Pulled Pork Sliders with Horseradish Slaw with Proprietors Reserve Red and Sangria, Pecan Pie Tart and Banana Cream Parfait with Spiced Apple wine and Coffee.
Tickets are $60 and reservations are required.
The "Wine, Cheese & Honey Pairings at Penns Woods" at Penns Wood Winery (124 Beaver Valley Road, Chadds Ford, 610-459-0808, http://www.pennswoodsevents.com) provide a nice way for visitors to enjoy a winter weekend day.
Penns Woods Winery is joining forces with local cheese makers and local honey artisans to present exclusive pairings of wine, cheese and honey. The tastings will feature five premium Penns Woods wines, each paired with various cheeses and honey from local farms.
The mouth-watering tastings will be held every weekend in January from 11 a.m.-6 p.m. on Saturdays and 11 a.m.-5 p.m. on Sundays. As an added attraction, live music will be featured on January 13, 20 and 27 from 2-5 p.m. each day.
Tickets cost $28 per person in advance and reservations are required. Cancellations must be made within 72 hours or ticket holders will be charged the full amount of the tasting. Reservations are made and kept on the hour.
There will be birthday celebrations soon in Philadelphia for one of the city's most famous historical figures — Benjamin Franklin. A number of events celebrating Franklin's 311th birthday will be staged around Philadelphia's historic district.
Prior to that, The Benjamin Franklin Museum (Franklin Court, Third and Market streets, Philadelphia, 215-965-2305, http://www.nps.gov/benjaminfranklinmuseum.htm) will celebrate Martin Luther King Day by offering free admission on January 15.
"Benjamin Franklin Tippler's Tour" (Historic Philadelphia Center, 6th and Chestnut streets, Philadelphia, 215-629-5801, http://historicphiladelphia.org/tipplers-tour) will be held on January 12, 13, 19 and 20 starting at 5:30 p.m. each night.
The over-21 set joins a Colonial guide for the Tippler's Tour with Ben Franklin. It is a rollicking pub crawl with stops for drinks and snacks at four Old City establishments –at The Franklin at Independence Park, National Mechanics, Victoria Freehouse and City Tavern.
Ben Franklin, the "Birthday Boy," will join the tour along the way. He will hang around to chat with guests at City Tavern, the final stop, and to enjoy a Yards Brewing Company Franklin Spruce Ale.
Martin Luther King Weekend will be celebrated on January 13, 14, and 15 at the Eastern State Penitentiary (2027 Fairmount Avenue, Philadelphia, 215-236-3300,www.easternstate.org) from 10 a.m.-5 p.m. each day.
Eastern State Penitentiary commemorates Dr. Martin Luther King, Jr. and his 1963 Letter from Birmingham Jail with special readings from the landmark text and opportunities for visitors to respond to its relevance today.
The event examines the following questions — Why did the civil rights leaders of the 1960s choose jail time to demonstrate their plight? How did Dr. King's letter, written in the margins of a newspaper and smuggled out of Birmingham Jail, create a pivotal moment in the American civil rights movement? If Dr. King were alive today, what issues would his letter address?
Professional actors will read excerpts from King's letter three times a day on Saturday, Sunday, and Monday at 11:30 am, 1:30 pm, and 3:30 pm. An informal Q&A moderated by a civil rights scholar follows each reading, giving visitors an opportunity to respond to the letter's relevance today. The readings are free and open to the public, subject to availability.
In partnership with Art Sanctuary, children ages 7-12 and their families can create art in response to themes found in the letter, and read stories about Dr. King's life and legacy. Family activities are available on Monday, January 16, free and open to the public. No reservations required.
A popular holiday attraction is America's Garden Capital Maze at Dilworth Park (1 South 15th Street, Philadelphia, http://ccdparks.org/dilworth-park), a holiday-inspired Garden that was created in partnership with Greater Philadelphia Gardens and is part of the Center City Parks District.
Located on the Greenfield Lawn, the maze features vibrant plantings, topiaries, twinkling lights, and décor that showcases all of the public gardens, arboreta, and historic landscapes that are located within 30 miles of Philadelphia. A "Welcoming gazebo" will be at the center of the maze.
The Wintergarden and Maze is billed as "a way to celebrate in William Penn's original center square and the 32 regional gardens and arboreta that make this region America's Garden Capital."
Dilworth Park Wintergarden participants are Shofuso Japanese House & Garden, Stoneleigh: A Natural Garden, The Barton Arboretum & Nature Preserve of Medford Leas, The Gardens at Mill Fleurs, The Highlands Mansion & Garden, The Philadelphia Zoo, The Woodlands, Tyler Arboretum, Tyler Formal Gardens at Bucks County Community College, Welkinweir, Winterthur, and Wyck.
The roster also includes Ambler Arboretum, Arboretum at the Barnes Foundation, Awbury Arboretum, Bartram's Garden, Bowman's Hill Wildflower Preserve, Brandywine River Museum of Art, Camden Children's Garden, Chanticleer, Hagley Museum and Library, Haverford College Arboretum, Henry Botanic Garden, Henry Schmieder Arboretum, Hortulus Farm Garden & Nursery, Jenkins Arboretum & Gardens, Longwood Gardens, Morris Arboretum of the University of Pennsylvania, Mount Cuba Center, Nemours Estate, PHS Meadowbrook Farm, and Scott Arboretum of Swarthmore College.
America's Garden Capital Maze will be open now through February 25 – 9 a.m.-9 p.m., Monday-Thursday; 9 a.m.-11 p.m., Fridays and Saturday; 9 a.m.-8 p.m. Sunday.