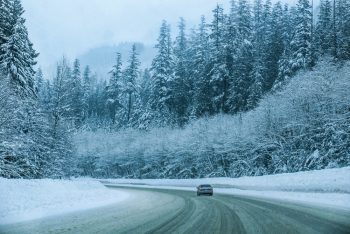 Local officials are reminding motorists to be smart when it comes to driving this holiday season — especially with varying forecasts of potential snow/freezing rain/sleet during the holiday week. But all emphasize: don't drink and drive.
The Pennsylvania State Police will be stepping up DUI patrols and checkpoints across the commonwealth this weekend and next.
The State Police is teaming up with 10,000 law enforcement agencies nationwide to participate in the National Highway Traffic Safety Administration's (NHTSA) "Drive Sober or Get Pulled Over" impaired driving enforcement campaign from now through Dec. 31, 2017.
Troopers will participate in dedicated DUI patrols and checkpoints to identify and arrest impaired drivers, with the goal of ensuring everyone on the road makes it to their destinations safely. In addition, certified drug recognition experts — troopers who have received specialized training to distinguish the physiological signs of impairment caused by a wide range of controlled substances — will be on the lookout for drivers who are impaired by drugs other than, or in addition to, alcohol.
"No matter where your holiday celebrations take you, it is important to plan ahead for a safe way home and to never get behind the wheel impaired," said Major Edward Hoke, director, Pennsylvania State Police Bureau of Patrol. "Don't put yourself, your passengers, or others at risk by making the decision to drink and drive."
According to the NHTSA, 37,461 people nationwide were killed in motor vehicle crashes in 2016. Twenty-eight percent (10,947) of those fatalities involved a driver who had a blood alcohol concentration (BAC) over the legal limit of .08. In Pennsylvania, PennDOT data shows that 297 people died in alcohol related crashes in 2016. Alcohol was a factor in 25 percent of traffic fatalities in Pennsylvania last year.
"Driving under the influence has serious consequences that State Police and our local law enforcement partners see every day, which is why we have adopted a zero-tolerance approach to DUI enforcement." Major Hoke said. "If you drive impaired, you will be pulled over and you will be arrested."
Criminal penalties for a DUI conviction in Pennsylvania vary based on several factors, but may include thousands of dollars in fines, a license suspension, and even prison time.
To help people make it home from their holiday celebrations safely, the NHTSA created the
SaferRide smartphone app
. Once installed, the app can be used to quickly pinpoint the user's location and call a taxi or trusted friend for a ride home. The app is free and available for Android and Apple devices.
Ever for sober drivers, expected high traffic and potential weather issues could make this a challenging holiday season for road warriors.
The Mid-Atlantic AAA is predicting an all-time high in holiday travel.
AAA Mid-Atlantic estimates more than 1.2 million Philadelphia-area residents will travel 50 miles or more away from home for the year-end holidays, a 3.2 percent increase over 2016.  The year-end holiday period is defined as Saturday, December 23 to Monday, January 1.
"AAA has seen the strong economy and growing consumer confidence fuel holiday travel all year long," said Jana L. Tidwell, Manager of Public and Government Affairs for AAA Mid-Atlantic. "Travel volume has increased year-over-year for every major holiday weekend in 2017 — Memorial Day, Independence Day, Thanksgiving – and we project the same for the year-end holiday period."
Nationally, AAA forecasts 107.3 million Americans will take to planes, trains, automobiles and other modes of transportation during the year-end holiday period.  This will be the highest year-end travel volume on record and a 3.1 percent increase in travel volume compared with last year. 2017 marks the ninth consecutive year of rising year-end holiday travel.