By Kelly Hockenberry, Columnist, The Times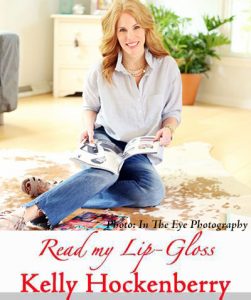 Happy Thanksgiving! What a spectacular weekend of feasting, family, and fun!
After a solid week of eating waaaaay too many calories, I have a plan to burn the bird:
Christmas Shopping Cardio.
No, it's not a new class at the Y. Yes, I just made it up…but, I think the concept is sure to go viral. Lucky for us, it's the ( much anticipated) #GirlsDayOut two day event in Kennett Square THIS Wednesday and Thursday, November 29th and 30th. Scoop up amazing deals, sample sweet treats, and sip a festive cocktail while the ladies at Houppette, No.109Shop, Ashley Austin, and Chantilly Blue help you check off all of those gifts on your holiday list (and perhaps a few things for yourself).
I figured that I would do a little "pre" shopping because I am, afterall, (pretending to be) a journalist.
So, here are a few things I've got my eye on:
Bare Minerals Gold Obsession Illuminator plus Brush – Available at Houppette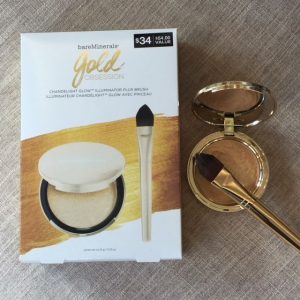 As much as I love everything feminine and girly, I have only recently learned to master the tips that elevate applying make-up from "just OK" to "REALLY good". Adding a highlighter powder to the bridge of your nose, top of the cheekbones, and on the Cupid's Bow of the lip is the perfect
example. This Bare Minerals kit is outstanding because it comes with the product (from a brand that is high quality) AND an applicator brush. Which, using the proper tools to put on your cosmetics, is also essential to achieving a flawless face (FYI).
Clare V

 

Petit Henri – Available at No109Shop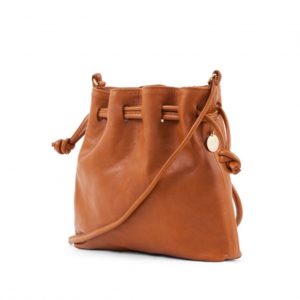 I am like a moth to a flame for a gorgeous handbag. And, Clare V is one of my favorite designers. This buttery leather, cross-body bag is perfection. It will fit all of the necessary things we haul on a regular basis…but, is streamlined enough to limit you to carry only what you truly need. The color is a rich, caramel brown that is neutral enough to go with all of your winter fashions. Any woman in the world would go bananas to open this on Christmas morning. Trust me.
Dee Keller and Kate Spade Embellished Mules – Available at Ashley Austin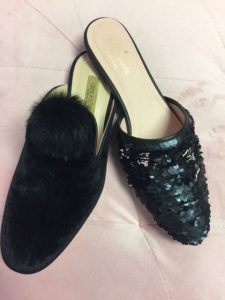 I love that the mule has made a comeback in the world of fashion. While the same cannot be said for every trend, this is one I can be happy about. I love that these flats feel like slippers but look so polished at the same time. And, if you have been following Read my Lipgloss for a while, you know that I do not shy away from fur or sequins. I am picturing these shoes with a skinny velvet jean and silk top for a holiday party!
BB Dakota Faux Fur Coat – Available at Chantilly Blue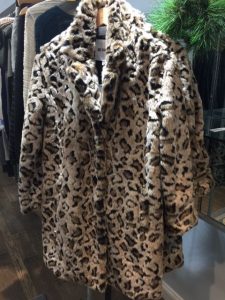 Speaking of faux fur, look no further than this adorable coat! It is so soft and warm and would look great dressed up or for running errands around town. Retire your boring, black pea coat. This winter, rock something that reflects your true personality!
#GirlsDayOut is always a great excuse to call your mom, sister, and friends and make a date to stroll/shop State Street! I'll see you there.
Happy Weekend