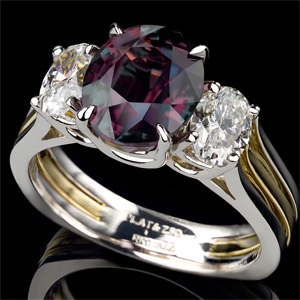 KENNETT SQUARE — Back for a very limited appearance, Bove Jewelers has an exclusive collection of unique and exquisite Krementz gemstone jewelry designs.  The museum quality pieces will be at the store in Kennett Square through July 20, 2011.  The Krementz family has been creating beautiful jewelry since 1866.  Their stellar reputation will be obvious when you view the assortment of luminous gemstones and meticulously detailed jewelry. Krementz gems and designs have won many American Gem Trade Association's annual Spectrum Awards.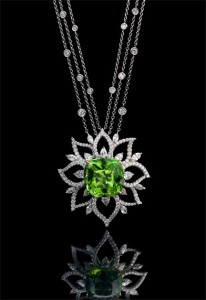 Featured in this collection are a rainbow assortment of incredible sapphire rings, a rare and beautiful Alexandrite, a peachy-pink Burmese spinel and dazzling Australian black opals, just to name a few.  Several of the gems are faceted by master cutters; Phillip Youngman and John Dyer.
These "one of a kind" collector's pieces are typically only available at luxury jewelry shows.  Bove Jewelers is so pleased to have this opportunity to present this collection to Kennett Square and all of our neighbors.
Please do not miss the chance to see and learn about these stunning designs.  Bove Jewelers is located at 124 W. State Street in Kennett Square.  Store hours are Tuesday through Friday 9:30 am to 6:00 pm and Saturday 9:30 am to 5:00.  Please call with any questions (610-444-4525)