Board of ed. moves to make in-class instruction available for 2011-12 school year
By Mike McGann, Editor, UnionvilleTimes.com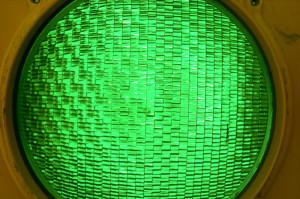 EAST MARLBOROUGH — For the first time since the early 1990s, Unionville High School will offer a free drivers' education course to students.
The Unionville-Chadds Ford Board of Education voted Monday night to fund the program — which had previously been filled by a class run by the Chester County Intermediate Unit and cost parents $300 — by a 6-2 vote.
Momentum to restore the free in-classroom training — students still must pay for in-car driving training — emerged suddenly in the final weeks of the budgeting process as district administrators identified an opportunity to save one physical education/health teacher from seeing their position slashed to a part-time position, while restoring a program many in the community have been calling for in recent years — including some passionate pleas during last week's board work session.
Starting with this fall, sophomores at Unionville High School can opt to take drivers education — and scheduling in compliment in physical education. Currently, most sophomores either have study hall or music on days they do not have physical education.
"There have certainly been a lot of twists and turns with this," Curriculum Committee chair Jeff Hellrung said.
Still, support for the idea was far from unanimous — with board members Keith Knauss and Paul Price arguing that such programs should be paid for by those who use them.
"Why dig an even bigger financial hole when we already have this course offered and available to anyone who wishes to take it?" Price said. "I oppose the unnecessary costs involved simply to place the costs of this program on taxpayers who are already suffering in our stagnant economy."
Knauss said he understood the advantages of offering the course in-house, but asked whether it would be possible to charge for it, rather than have it has a for-credit course. Superintendent of School Sharon Parker said she was unsure if that was possible — but would explore it further. It is possible the board could revisit the decision — but timing and scheduling would make changes for the 2011-12 school year seem unlikely.
While as recently as early this month it seemed like there was enough opposition on the board to restoring the program that supporters would have to wait another year,  there appears to have been an evolution of thinking by some members on the subject.
"I've thought long and hard about it," member Frank Murphy said, saying he would support restoring the program. "I can't think of anything more important than teaching students how to drive. Maybe I'm thinking more with my heart than my head, but if they (students) fail a math test, it's recoverable. If something happens behind the wheel… "