By Mike McGann, Editor, The Times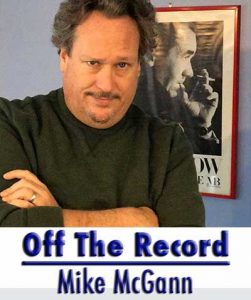 Just days after their biggest win in more than a century, Chester County's Democrats are now grieving one of the biggest losses — a life ended far too soon.
Adam Swope, 38, who served as County Commissioner Kathi Cozzone's Administrative Analyst and myriad other roles with the county party died Saturday afternoon in a fiery crash at the intersection of U.S. 202 and Matlack Street in West Goshen.
A bright, talented person who will be deeply missed left us Saturday.
As a journalist, you're not supposed to get emotionally involved in a story, but that's not an option here — I've known Adam for many years. It's fuzzy, but I think we first crossed paths in 2002 when he was working for Dan Wofford's Congressional race and I was a Democratic Zone Leader and working on Ed Rendell's first campaign.
Quickly, though, he became a force, working closely with Cozzone — as the driving force behind Kathi's near miss in her amazing run for County Controller in 2005. From then on, Adam was a staple of the county party, working and helping pretty much anyone who asked.
We collaborated on a couple of county-wide races — I managed the Row Office races in 2007 as he was managing Kathi Cozzone's Commissioner race. Two years later, I was running for Clerk of Courts and Adam was helping to run Jim Reilly's run for Controller. We were small family of Democratic operatives — bound together by a common cause. Like all families, we got on each other's nerves once in a while, but when something was needed, Adam was always there, ready to help, sharing his on-target insights.
More recently, as I transitioned back into journalism, Adam was a dedicated advocate for either the candidate he was working for or the cause, but always someone you could work with. Unlike some other operatives — the type in both parties that call and scream (and honestly do themselves more harm than good with the local media) — he'd calmly make his case if he felt you missed something or had wronged his candidate and then he'd move on. More often than not, he usually had a valid point.
His track record shows his skill as a political operative.
But maybe more than most professions, politics is a very personal business. And it is maybe here that Adam best left his mark and why he'll be so missed.
He was liked and respected by virtually all who came in contact with him and loved by those he touched the most.
For the Cozzone family, Kathi, Victor and their teenaged son, Little Victor, he became family. Their heartbreak is almost too much to bear.
"Outside of my husband, Adam knew me best," Kathi Cozzone said in a statement Sunday. "He knew before I did how I would react or feel about a situation. He knew what I wanted to say and made it sound good. If you ever heard me give a great speech, rest assured Adam had a huge hand in it.
"In the last year, Adam worked by my side in the Commissioners office and I do not know how I will be able to go back to the office and walk past his lit up Steelers helmet and his Villanova 'V'."
Aside from the personal toll, which is massive to be sure, he leaves a giant hole to be filled in local politics. He was managing Kathi Cozzone's campaign for Lt. Governor and serving a Zone Leader for the Malvern-Willistown Democrats. He worked behind the scenes on dozens of campaigns — and played a key role in the Democrats historic winning efforts this year.
He literally helped anyone in the party who asked.
Typical are the comments from Downingtown Mayor Josh Maxwell, who said Sunday that he often used Swope as a sounding board or Susan Rzucidlo, who ran multiple times for State Representative and always found help from Adam, despite his voluminous work elsewhere.
"Adam was a great person who was always ready to help in any way," Rzucidlo said.  "He was a genuine and kind person."
If anything the shock is even more palpable for Rzucidlo — she witnessed the accident not knowing who was involved, only later to discover the terrible truth.
It's a terrible truth that all — all of us – in the small, fierce band of people who fight for the future every day, in both parties, feel so deeply this morning.
The work will go on, Adam would demand nothing less.
But there will be less joy in our world and one less bright star in the morning sky today.