By Denny Dyroff, Staff Writer, The Times
It's always a special occasion when Annie Haslam performs in the area.
In recent years, she has made fans' holiday seasons brighter with special holiday-themed shows.
Now, she is returning for a very special show at the Keswick Theater (291 N. Keswick Avenue, Glenside, 215-572-7650, www.keswicktheatre.com) on October 27.
Haslam, who was born in Bolton, Lancashire, first gained world-wide recognition when she was asked to become the lead singer of Renaissance, a band formed by Keith Relf after he left the Yardbirds.
While still a member of Renaissance, Haslam recorded her first solo album "Annie in Wonderland" — a highly-acclaimed disc that was a collaboration with (and produced by) Roy Wood, a founding member of both The Move and ELO.
Renaissance's latest album is "Symphony of Light," which was released in a slightly different form last year and titled "Grandine il Vento."
The band's latest project is something different.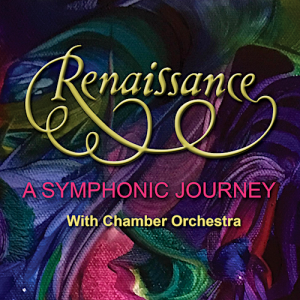 Following a successful South American tour, Renaissance featuring Annie Haslam is back in the US Northeast in October and November 2017 debuting its "Symphonic Journey" tour.
This tour will include four very special concerts featuring a "10-piece Chamber Orchestra" (a handpicked assemblage of strings, woodwinds, brass, and percussion).
These performances will be the first time in 40 years that Renaissance will perform on stage with a "live" orchestra and, in addition, 2017 marks the 48th year since the band's formation and its ninth consecutive year of touring since their reactivation in 2009.
"This music is just perfect for an orchestra," said Haslam, during a phone interview Wednesday from her home in rural Bucks County.
"It's been a huge amount of work to put this project together, And, we put it together without management or a record label.
Haslam will be joined on stage by long time musical associate Rave Tesar on piano along with Tom Brislin on keyboards, Mark Lambert on guitars, Frank Pagano on drums and percussion, and Leo Traversa on bass.
"This year is my 70th birthday. I'm healthy so I wanted to do something special," said Haslam. "Rave said – let's do something with an orchestra.
"So, we got together a 10-piece orchestra featuring musicians from New York and New Jersey. This week, we had two days of rehearsals at a studio in New Jersey.
"It's going to be wonderful — something we've never done before without a conductor. On the Symphonic Journey Tour, we're doing four shows with the orchestra and two without."
Plans have been made for the group to film the October 27 Keswick Theatre show for an upcoming DVD release, which will follow the bands' 2015 "London Union Chapel" DVD.
"I'm happy that the Keswick show is the one we're recording," said Haslam. "I started playing shows at the Keswick with my solo project years ago. I've also done Christmas shows there. We like playing there.
"We were able to put this altogether via an Indiegogo project. Our thanks go to the fans. They are why this is happening. It also allowed us to get the film company APA Music Pictures to work on the project."
Video link for Renaissance – https://youtu.be/G_bee9nThoQ.
The show at the Keswick will start at 8 p.m. Tickets range from $45-$85.
Davy Knowles, who will perform at the World Café Live (3025 Walnut Street, Philadelphia, 215-222-1400, www.worldcafelive.com) on October 27, is treating fans to songs from his new EP.
A few months ago, he released a new EP titled "1932." It features a collection of songs performed exclusively on his cherished 1932 National Guitar which he purchased during his first tour of the U.S.
"It's a lovely old National Steel guitar from 1932," said Knowles, during a phone interview Wednesday from a tour stop in Nashville. "It has such a unique sound that I wanted to do a whole project with it. I bought it 10 years ago.
"To make the EP, I went to an 'A frame' in the country – in rural Illinois. I recorded remotely – all analog to tape. I brought a two-track reel-to-reel and immersed myself in it. I did the whole EP with that guitar because of its unique sound."
In his current live show, Knowles has a part of the set done acoustically with the 1932 guitar.
According to Knowles, "I've always found my old National guitar to be such an inspiring instrument. It's always given that 'instant mojo' to every track I've used it on in the past. I thought it was high time I did a project purely on this fantastic machine."
In March, Knowles launched his monthly Official Bootleg series that can be purchased for $8. The digital downloads are only available through his site, and each EP features six live tracks.
"I recorded everything in Grateful Dead tapers fashion," said Knowles. "I take songs from a month of shows and put them in my website."
Knowles is a native of the Isle of Man, which is located in the Irish Sea between Scotland, England, Ireland and Wales. The island is not part of the United Kingdom or European Union, but is a possession of the British Crown with an independent administration.
The Isle of Man, also known simply as Mann, is a self-governing crown dependency. The head of state is Queen Elizabeth II, who holds the title of Lord of Mann.
For the longest time, its sole claim to fame musically was that it was the birthplace of the Gibb Brothers — better known as the Bee Gees.
That changed about 10 years ago with the emergence of Back Door Slam — a young trio that played a scorching style of power-packed blues. The group released its debut album "Roll Away" in the states in 2007.
The driving force of the now-disbanded group was vocalist/guitar ace Davy Knowles.
Early in 2009, Knowles released a statement from the band, stating that they had split up, and the band's members were going to begin to pursue their own separate careers in music.
Later that year, he released "Coming Up for Air," his first album on his own, in 2009. He followed with "The Outsider" album in 2014. His latest album is "Three Miles From Avalon" – a disc that is billed as a "return to his roots and the sounds that first ignited his passion for music."
It was recorded at Shirk Studio in his adopted hometown of Chicago, the unofficial capital of electric blues – and it packs a real punch.
According to Knowles, "I wanted to go back to the basics. The band and myself have racked up a lot of playing time together, and we have really started to gel. I wanted to capture that 'live' feel in the studio.
"My favorite sounding records are certainly older ones, recorded to tape, with minimal fuss or overdubs. I wanted that lovely warm, vintage sound that only tape and glowing tubes can do."
Knowles and his band didn't fool around when it was time to cut the new album.
"We spent three-and-a-half days in the studio," said Knowles. "We didn't do much pre-production but we had all played together for a while. It was my live band. That's why we sounded like a unit.
"My last album — 'The Outsider' — took a long time to record. "The new album was recorded it all to tape with no overdubs. It was all analog. We recorded all the instruments live and only did overdubbing on some vocals. It returns to the blues rock energy I loved as a kid. We tried to do this as old-fashioned as we could. It was quite liberating – much more my speed."
When he was still just a child, Knowles was exposed to blues music through his family's music collection. Over the years, he has become a die-hard blues fan who has fed himself a diet of music by blues artists such as Albert King, Otis Rush and Muddy Waters – as well as British blues practitioners like Eric Clapton and Rory Gallagher.
"This is a real band playing live in a room," said Knowles. "It all just came together in the studio. I wanted to go back and make a record that had that real feel — and that live intensity. I think the fact that we toured so much really made a difference. It was just about – let's laugh, let's play, let's enjoy this. This music doesn't need to be perfect. It just needs to have character.
"That's what I love about old recordings. Everything wasn't into being tuned to perfection. My favorite sounding records are certainly older ones, recorded to tape, with minimal fuss or overdubs. I wanted that lovely warm, vintage sound that only tape and glowing tubes can do."
Video link for Davy Knowles — https://youtu.be/PjIPuLEAke8.
The show at the World Café Live, which has the Greg Sover Band as the opening act, will start at 8 p.m. Tickets are $20.
Death from Above — drummer and vocalist Sebastien Grainger and bassist Jesse F. Keeler – had its start in Toronto, Ontario in 2001.
The band lasted just five years before breaking up and released only one studio album, "You're a Woman, I'm a Machine." In 2011, Grainger and Keeler got back together and released their first album in almost a decade – "The Physical World."
Last month, DFA released its third album "Outrage! Is Now" 2017 via Warner Bros. Records/Last Gang Records.
The band is now on the road in support of the new disc. The tour brings them to Philly on October 27 for a show at Union Transfer (1026 Spring Garden Street, Philadelphia, 215-232-2100, www.utphilly.com).
The tour comes on the heels of major festival plays this summer including Festival d'Été, Ottawa Bluesfest, Wayhome, and Osheaga.
"We started our first conversations about 'Outrage! Is Now' when we were still finishing up 'The Physical World'," said Grainger, during a phone interview last week from his home in Los Angeles.
"We talked about sonic ideas and what we wanted for the next record and the songs stared happening right away. We started cataloging ideas.
"Most of the material was pretty fresh. We listened to old ideas and came up with new ones. This one feels like the freshest we've ever made. Once we got the ball roll9ing, it didn't take long."
Grainger talked about the band's split.
"It was a combination of things," said Grainger. "Most of it was that both of us were miserable on the road. We were still in our 20s and having identity crises – focusing on who we are. So, we made a change.
"Now, I've been living in L.A. for five years and Jesse lives iu Toronto. We're both married with families. We now have separate lives and our life together.
"I hadn't thought about the band for years. Then, after I thought about it, I thought about it fondly. I realized that if we waited any longer, it would be too old. Now, we've been a band longer than we were the first time."
The band's press release states — The merry merchants of muscular death dance discord made a collective decision to embrace their own penchant for perpetual motion while gleefully maintaining the car-wreck intensity of their punkified disco rock. Ultimately, "Outrage! Is Now" confidently kicks off a new chapter for Death From Above.
According to Grainger, "We are committed to evolution. This record is the sound of the two us pushing at the walls. We want there to be space, surprises and action. We both wanted to see how far we could take our sound as Death From Above.
"The myth of what we should be didn't exist anymore. There was never a moment where we took a conventional path — either writing or recording. There was always some strange element thrown in. In a way, it's a very serious record, but dressed in a really fun outfit."
Video link for Death From Above – https://youtu.be/Sc0f4X9Dp_U.
The show at Union Transfer, which has The Beaches opening, will start at 8:30 p.m. Tickets are $27.50.