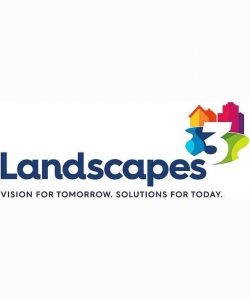 Chester County is continuing to advance development of Landscapes3, the next long-range comprehensive plan. As part of this process, Chester County Commissioners unveiled a video series about the plan, the Planning Commission released an analysis of the public survey results, and the Landscapes3 Steering Committee began to conduct meetings.
The Commissioners recently unveiled the first of this four-part video series about the importance of planning for the county's future. The videos highlight different aspects of the county, and focus on balancing preservation and growth by embracing place and enhancing choices. They include interviews with the County Commissioners and officials from various organizations in Chester County along with the Landscapes3 Steering Committee co-chairs: Matthew Hammond, P.E., executive vice president of Traffic Planning and Design, Inc. and chair of the Chester County Planning Commission; Chris Alonzo, president of Pietro Industries and chair of the Chester County Agricultural Development Council; and Molly Morrison, president of Natural Lands and a board member of the Chester County Planning Commission. To view the first video, visit: https://www.youtube.com/watch?v=MocflEOIjKU&feature=youtu.be.
"These videos highlight some of the greatest aspects of our County," said Chester County Commissioners' Chair Michelle Kichline. "They will help us get the word out about planning, Landscapes3, and what we all cherish about Chester County. We hope the videos inspire the public to become more engaged in planning for our community."
The Planning Commission also released an analysis of the Landscapes3 public survey results. Nearly 6,000 people participated in the interactive, online survey, which was conducted from mid-May until the end of June. Participants were clear in their selection of Open Space & Environment as a very high priority. Healthy Lifestyles, Guiding Growth, Sense of Place, and Vibrant Economy were clustered together as high priorities, and Modern Infrastructure, Transportation Choice, and Housing Options as moderate priorities.
After the priority ranking, participants could rank concepts within those topics they had identified as a top five. Overall, within all eight topics, Safe Drinking Water (under the Modern Infrastructure topic) was highest rated at 4.6, and Large Lot Estate Housing (within Housing Options) was lowest rated at 2.3. Other concepts that rated very high included Natural Resources, Nature Preserves, Strong Educational System, Forested Areas, and Stream Corridors. Detailed results from these ratings can be found in our full survey results: http://chescoplanning.org/CompPlan/pdf/PublicSurveyResults.pdf.
In addition to rating different items, participants could leave comments on selected screens of the survey, and overall more than 9,500 comments were provided.
One area of the survey that generated a significant number of comments was the mapping exercise. Participants could mark the approximate location of their home, as well as locations that were a "thumbs up" or a "thumbs down", with a pinpoint. A pinpoint was left within each township, borough, and city within Chester County, reflecting the geographic diversity of those who completed the survey and the locations they wanted to raise up as a challenge needing improvement or point out as a success.
"We are thrilled that we received so many responses to the public survey," stated Commissioner Kathi Cozzone. "Our citizens care about our County and want to continue to make it a great place to live, work, and raise a family. The public's input is critical to developing a plan that helps our community thrive well into the future."
The public survey is just one method of engaging with residents and businesses as development of Landscapes3 advances. An upcoming opportunity is the first Landscapes3 public meeting, which will take place during National Community Planning Month on October 26 from 5:30 p.m.-8 p.m. at the West Whiteland Township Building, located at 101 Commerce Drive in Exton.
"We hope residents and various stakeholders take the time to attend our public meeting and share their thoughts about the County's future," noted Commissioner Terence Farrell. "It's an opportunity to see the work that's been completed to date and provide feedback on the vision for Chester County."
In addition to the public meeting, the Planning Commission is also gathering input from the public through the Landscapes3 photo contest, which ends at noon October 13. The photos can focus on people in different settings, including businesses, homes, downtowns, public community events, and outdoors, among others.
The photo contest, "Putting a Face on Chester County," would not be possible without the generous support of Natural Lands, Longwood Gardens, Brandywine River Museum and Millstone Café, Dansko, Trek Bicycles (Exton), The American Helicopter Museum, and the Palace Bowling and Entertainment Center. Prizes from these partners will be awarded to the selected winners. The contest has both adult and youth categories.
To view the contest rules and submit a photo, visit http://platform.votigo.com/fbcontests/profiletab/Putting-a-Face-on-Chester-County
For additional information about the contest and its sponsors, click http://www.chescoplanning.org/CompPlan/photocontest02.cfm