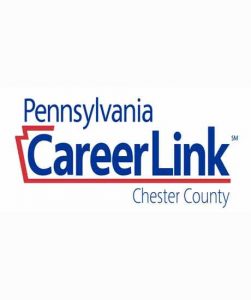 EXTON — The PA CareerLink – Chester County, in partnership with the Chester County Workforce Development Board and the United Way Financial Stability Center will host a job and career fair on Wednesday, October 4, 2017. The event will run from 11:00 a.m. to 2:00 p.m. and will be held at the PA CareerLink – Chester County offices in Exton.
Walter Urban, Jr., site administrator for PA CareerLink – Chester County noted that local employers from many industries will be represented at the job fair. "We are excited to announce that 32 local employers have registered to be part of the job fair, and all employers attending are actively hiring for current job opportunities." Industry sectors being represented include healthcare, financial services, manufacturing, information technology, agriculture, education, transportation and logistics, and government services.
Based on the "one-stop" concept, the PA CareerLink – Chester County is a cooperative program where job seekers and employers share access to a wide array of job training, education and employment services. The Pa CareerLink – Chester County office is located at the Oakland Corporate Center, 479 Thomas Jones Way, Suite 500, Exton, PA. For more information on the job and career fair or other workshop and training opportunities call 610-280-1010.