By Kelly Hockenberry, Columnist, The Times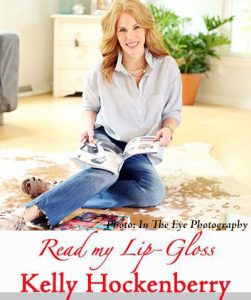 Alright PSL lovers (Pumpkin Spiced Lattes for all of you who refuse to pay $6 for a signature Starbucks coffee) it's the month you've been waiting for! September is here in all its glory. I hope that you are heading to the 32nd Annual Mushroom Festival today to soak up some small town fun. I am actually in NYC at Fashion Week and I can't wait to tell you all about it next Sunday!
In the meantime, here are a few things on my mind…
The Funky Waffle takes TX – If you haven't heard about the Cawley family and how they donated an old RV they used for fun to a family in Houston devastated by Hurricane Harvey, I don't know where you've been! This amazing act of kindness has made the 6 o'clock news AND the local papers! The Unionville/Kennett community has really rallied around this cause by donating thousands of dollars, gift cards, and supplies. In fact,
according to the Funkywafflehouston Facebook page, they pulled into Houston Saturday morning at 3am! Like the page to see the heartwarming images from this spectacular journey. The story will convince you that love conquers all and that united we are SO much better than divided. Truly inspiring. How can you get involved in the movement?
Well, my favorite restaurant, Sovana Bistro is doing a Dine & Donate for Harvey Relief TONIGHT from 4:30 to 9:00pm. Grab dinner (even take out) or have a cocktail at the bar and mention the Funky Waffle and 20% of your bill (PLUS a matching contribution from Sovana Bistro) will be donated! THAT is awesome. See you there!
Mother Denim Swooner Dagger Ankle Fray- Just take another look at those jeans, will you? Black distressed denim with a peek of lace at the hem. Are you kidding me? Of course you need a flattering, comfortable pair of blue jeans for everyday life. But, you also need an option that will turn heads. I think I found them for you. Coming soon to No.109 Shop (109 W. State Street, Kennett Square)
Bumble & Bumble Hairdresser's Balm to Oil Pre-Shampoo Mask – After the summer sun, salt water, and sweat, my hair is in desperate need of moisture. The girls at Houppette recommended this hair mask and I am OBSESSED. Slather on dry hair and wait 20 to 30 minutes before shampooing to reveal silky smooth tresses. Grab one for yourself at 101 W. State Street and report back to me about your experience.
Will & Grace – I am so excited for this show to be back on the air! I can't believe it has been 10 years. Ever since the dawn of NetFlix, I feel like we've neglected basic ol' TV. This is the one that will bring me back to NBC. Who was your favorite character? I would have to say Karen…but, it's a hard choice. Debuts Thursday, September 28th at 9pm.
Zella Joggers – Athleisure wear at its finest. Just say no to sloppy sweatpants or stretched out exercise leggings! You can be comfortable and look cute at the same time.
While these joggers are on the pricey side, they are a wardrobe staple that you will reach for time and time again. Throw them on with a statement t-shirt and jean jacket for running around town. Click here to purchase: http://bit.ly/2vLI2Gb
Capri Blue Pumpkin Jar Candle – This is autumn in candle form. Buttery pumpkin with notes of orange zest, warm brown sugar, and vanilla….just don't burn it when you are hungry. It is a top seller for a reason. The container is fancy enough to make this a perfect gift for that hard-to-buy-for person. Available at Anthropologie. Click here:

http://bit.ly/2vMkH7o
As always, please share what you are loving this month in the Comment section below! Happy Weekend