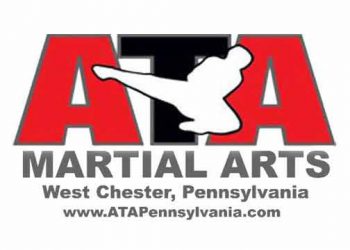 Get ready for a board-smashing, high-kicking, medal-winning event! At Neumann University (1 Neumann Drive Aston, PA) on July 29, 2017, the West Chester, PA American Taekwondo Association (ATA) will be hosting the Philadelphia Regional Tournament.
Award winning animator (Disney, Nickelodeon & Cartoon Network) and co-creator of the ATA Tiger program, Jeffrey Nodelman, will be in attendance as a special guest running free drawing lessons throughout the day.
Beginning at 7:15AM, martial artists from all over Pennsylvania, Delaware, Maryland, New Jersey, New York, and more will be competing in forms, sparring, weapons, creative and x-treme martial arts, combat sparring, and team sparring events. At 11 AM, the Welcoming Ceremonies will begin. During this time, the region's highest ranking Black Belts will be introduced and the ATA West Chester Demo Team will be performing. At 3:30PM, the event will conclude with a regional Black Belt testing. Spectator admission is open to the public all day and tickets are $10 each. More information about the event can be found at www.atapennsylvania.com.
ATA West Chester is currently accepting new students at levels for ages 4 – adult who are interested in learning martial arts while improving focus, discipline, and confidence. For additional information about the tournament or classes, please contact Master Marc Jouan or Master Maria Jouan at ATA Martial Arts (658 Downingtown Pike, West Chester) at (610) 344-9370 or westchesterata@gmail.com.