By Kelly Hockenberry, Columnist, The Times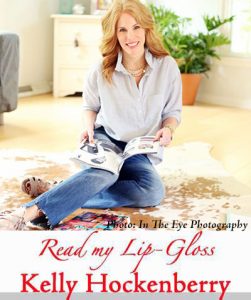 Happy JULY everyone! The summer is in full swing and I couldn't be happier. Sunshine is good for the soul and I am relishing every opportunity to sit by the ocean and soak it all in.
Therefore, my selections for this month's Super Six have a definite vacation vibe to them. Here we go…
Jojo Moyes "The Ship of Brides" – I love this author! Her novels are quick and easy reads…but, only because they are so well written…NOT because they are stupid. For those bookworms out there, that tidbit of information is an important clarification. The book isn't new. I believe it was published in 2005, but somehow it escaped me. I am so excited to get it! Who else ignores the basic necessities for survival (eating, drinking, and sleeping) when they are engrossed in a good story? Isn't that the best? Available via Amazon here:

http://amzn.to/2tShW6r
Chase the Sunset t-shirt by Vicidolls – My official Instagram hashtag for Summer 2017 is #sunsetwars. At least once per weekend, weather permitting, I have taken a picture of the sun setting and (dare I say so myself), I am getting really good at it. Obviously, when I stumbled across this t-shirt, I had to have it. Click here for yours:

http://bit.ly/2tmQUDA

"Flash" Statement Lipstick by Bare Minerals – Available at Houppette, this lipstick screams SUMMER! Aren't you always on the lookout for the quintessential red lacquer?! No? Just me? Well, now you don't have to worry about finding it because I've done the obsessing for you. What can I say? It's a gift. And, here's a super bonus while you are picking up your new color, Houppette is having their BIG SUMMER SALE with select merchandise 30-50% off. Visit them at 101 W. State Street, Kennett Square.
Sam Edelman Berit Sandal – So, truth be told, I would be elated to have the gorgeous, leather, Hermes slides that I have seen on several of my favorite celebs. But, I have a kid in college and one on his heels. I cannot spend $680 on a pair of shoes that can only be worn for a few, short months. However, I can get these beauties (that look very, very similar to the fancy schmancy ones) for a mere $55.96! Yes, yes I can. So can you! Click here:

http://bit.ly/2sSXn5n

Trader Joe's Sweet Corn, Burrata, and Basil Ravioli – I am one of those crazy, Trader Joe loving, whackos. I know. It's weird. But, the few friends that I have that share my passion for this place understand me. I'm sure some of you reading this do, too. When they stock the shelves with items I have not seen before, it's like walking down the stairs on Christmas morning! I found this package of ravioli last week and about lost my mind. OH THE POSSIBILITIES. I think they would be divine as the topper on a bed of arugula and assorted lettuces with roasted red peppers and a drizzle of balsamic. I served them with sauteed zucchini, corn, and cherry tomatoes with a sprinkling of parmesan and it was heavenly. Try it. You will impress the heck out of your loved ones.
Gorjana Super Star Necklace – How sweet is this necklace? I am always drawn to delicate pieces that can be layered together. I picked this up at my favorite Kennett Square boutique, No. 109 Shop! Hurry in because, while supplies last, when you purchase a piece from the Gorjana line, you get a FREE gift. LOVE that! One for me, one for you! Fun, flirty accessories are a great way to spice up your summer wardrobe. Go to 109 W. State Street, Kennett Square.
Voila! Your 6 finds for the month of July. As always, please share what goodies you are enamored with in the Comment section below.
Happy Weekend!