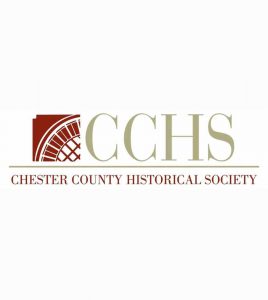 WEST CHESTER — State Senator Andy Dinniman announced that the Chester County Historical Society (CCHS) will receive $80,000 in state funding for facility and roofing repairs.
"Chester County is home to a rich history dating back to the days of William Penn, and that history has been meticulously documented and preserved thanks to the efforts of so many patrons, supporters, staff members, historians, and volunteers at the Chester County Historical Society," Dinniman said. "This grant funding will go a long way in helping to ensure that the society will continue to educate, enlighten and inspire residents, students, and visitors for generations to come."
The grant funding, which comes through the Keystone Historic Preservation Grant Program, was approved by Pennsylvania Historical and Museum Commission this week. It will be used to preserve two chimneys and replace a portion of the roof at the CCHS's architecturally significant building located at 225 North Church Street in West Chester. The funds will also allow CCHS to resolve the temporary fix it has installed to prevent bricks and mortar from dropping and protect the third-floor classroom spaces used for its educational programs.
"CCHS is honored to be awarded a coveted, highly-competitive 2017 Keystone grant from the PA Historical and Museum Commission. This recognition is testament to the historical society's stature and significance among the Pennsylvania's many historic sites, and CCHS' continued commitment to preserve Chester County's part of our state's treasured past. We are deeply grateful for this generous support from the Commonwealth historical commission," said Elizabeth Laurent, CCHS president.
The building, a key cultural landmark for the community, currently houses CCHS's museum, library, photo archives, offices, classrooms, and cultural center. It blends two distinctive structures of Chester County's history, Horticulture Hall and the former YMCA building. Over the years, CCHS rehabilitated and linked the buildings, and in the 1990s restored the High Street façade to its original Colonial Revival appearance.
Horticulture Hall was designed by noted architect Thomas U. Walter, who also designed the U.S. Capitol dome and the historic Chester County Courthouse. Built in 1848, it was a center of activity in West Chester and used for a variety of public events, including the first women's rights convention in Pennsylvania in 1852.
The former YMCA building was built in two sections beginning in 1908. Entrepreneur and philanthropist P.M. Sharpless built the Sharpless gymnasium and offered to donate it to the YMCA if the organization built an additional building on the same land. The two brick buildings were ultimately joined by a corridor.
The Keystone Historic Preservation Grant Program is used to fund preservation, rehabilitation, and restoration activities of historic sites in the Commonwealth that are eligible for or listed in the National Register of Historic Places. Eligible applicants include non-profit organizations or municipal governments that operate publicly accessible historic structures. Eligible projects include the repair, or replacement in-kind of historic building features that ensure a positive preservation outcome.
The CCHS was the only Chester County project and one of 33 statewide selected from 82 applicants to receive $1.5 million in total Keystone Historic Preservation Grant funding.