By Dr. Stephanie McGann, DMD FAGD, Columnist, The Times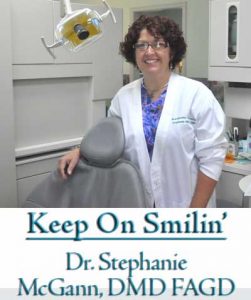 Here comes the sun, or at least we hope so.
After days of dreary and unseasonably chilly weather the giant glowing orb of happiness appeared outside my window. This amazing event occurred just as I was reading a dental journal and discovered the results of some new research.
We all know that lack of sunlight can lead to a significant vitamin D deficiency. Vitamin D is needed for good bone health and to help prevent osteoporosis and rickets. The dental community has always suspected there was a correlation between lack of vitamin D and tooth strength. Researchers have now proven that without adequate vitamin D, teeth do not have the proper nutrients to lay down new dentin and remain strong. Dental enamel is one of the most mineralized substances in the human body. It's made of calcium and phosphate to form that hard outer shell protecting our teeth. Without adequate vitamin D the body cannot absorb the calcium it needs to stay strong.
This link between calcium and vitamin D has long been known. That's one of the reasons that so many calcium supplements on the market today contain vitamin D as well. The new twist here is the cutting-edge research that has seen the same damage in teeth (called rickets) that we see in the bones of a person with a serious deficiency of Vitamin D.
It has been estimated that over 1 billion people worldwide suffer from a vitamin D deficiency. So one more word of advice from your dentist, take your vitamins, make healthy food choices, put on your sunscreen and go outside! While it has been postulated that use of sunscreen will diminish your uptake of vitamin D, it has been shown that for most people the use of sunscreen does not affect the levels of vitamin D.
Why is this significant? There has been much talk about cutting funding for our national institute of health. Too much medical research is funded by those companies who stand to profit from their findings. A solid unbiased look at things is essential to good science and good medicine. As a trained medical professional and scientist, I always weigh findings based on who funded the research. In my ever so (not) humble opinion, we need more proof and less hearsay and assumptions.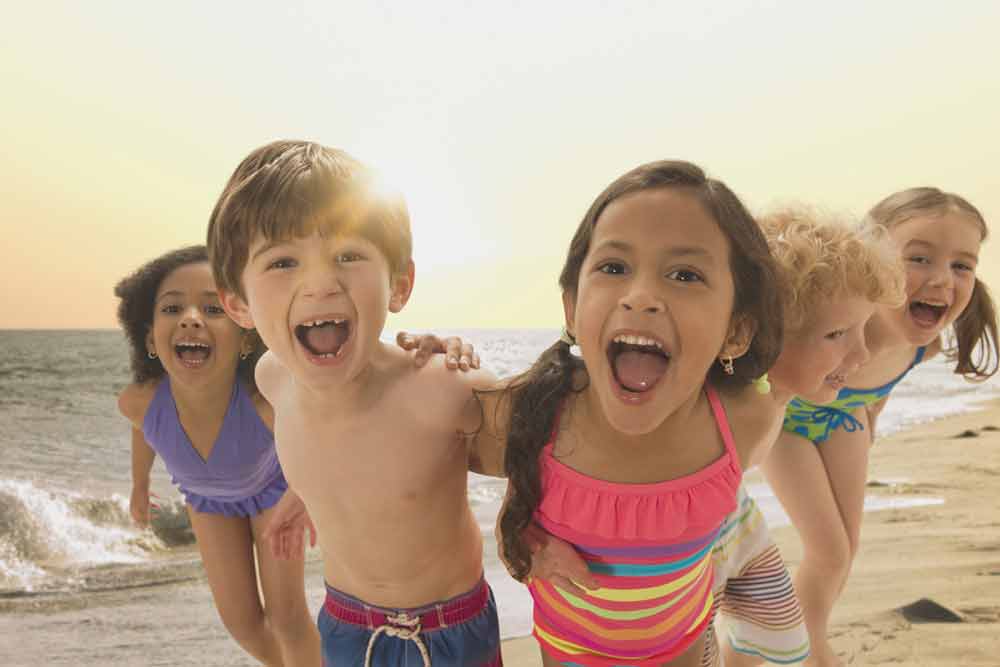 Keep your smile intact remember the top 10 list of things NOT to do this summer.
Don't walk in front of a person on a swing.
Teeth and baseballs should never be in the same place at the same time.
Never dive into the shallow end of the pool.
Don't run with a lollypop in your mouth.
Teeth are never to be confused with bottle openers.
Beware of toddlers hurling toys.
Super sour candy is a mistake.
Try not to fall on your face.
If you don't plan on eating it – don't put it in your mouth.
Don't eat blue water ice right before the family photo.
While we are outside soaking up all that wonderful sunshine – let's remember to have fun and be safe.
Dr. Stephanie McGann, who has more than two decades of dental practice experience, is a resident of the Unionville area and along with her partner, Dr. Marie Scott, operates The Brandywine Smile Center, a family-friendly dental practice in Concordville. Dr. McGann has opened a new practice in Valley Township, Rainbow Valley Dental. She is the current President of the Chester/Delaware Dental Society and she is a Fellow of the Academy of General Dentistry.