By Denny Dyroff, Staff Writer, The Times
In addition to the re-opening of its fountains in June, Longwood Gardens (Route 1, Kennett Square, 610-388-1000, www.longwoodgardens.org) is hosting a special live production by the Savoy Company on June 9 and 10.
The Savoy Company, which is the oldest amateur theater company in the world, is dedicated solely to the production of the works of Gilbert and Sullivan.
After a tremendously successful 2016 run of "The Pirates of Penzance," The Savoy Company is returning to Longwood Gardens with another Gilbert & Sullivan classic – "H.M.S. Pinafore; or, The Lass That Loved a Sailor."
"Pinafore" was Gilbert Sullivan's first international sensation, with memorable songs such as "He Is an Englishman," "When I Was a Lad," "I Am the Monarch of the Sea," and "We Sail the Ocean Blue."
The story takes place aboard the ship HMS Pinafore. The captain's daughter, Josephine, is in love with a lower-class sailor, Ralph Rackstraw, although her father intends her to marry Sir Joseph Porter, the First Lord of the Admiralty.
She abides by her father's wishes at first, but Sir Joseph's advocacy of the equality of humankind encourages Ralph and Josephine to overturn conventional social order.
They declare their love for each other and eventually plan to elope. The captain discovers this plan, but, as in many of the Gilbert and Sullivan operas, a surprise disclosure changes things dramatically near the end of the story.
Rain Dates are June 11 and 12. The Longwood Gardens Open Air Theater does not have a roof or any other cover. A performance will be cancelled based only upon the weather conditions at Longwood Gardens.
The decision to cancel a performance can be made two hours prior to show time. If such a decision is made, information will be placed on The Savoy Company's voicemail (215-735-7161) regarding alternate rain dates.
If rain or lightning forces cancellation prior to the completion of Act I, the show will be rescheduled for the first available rain date. If inclement weather forces cancellation after Act I, the performance is considered complete, and the rain date will not be used.
The performances at Longwood Gardens' Open-Air Theatre begin at 8:30 p.m. each night. Tickets are $29 and the ticket price includes all day admission to Longwood Gardens.
Hagley Museum and Library (200 Hagley Creek Road, Wilmington, Delaware, 302-658-2400, www.hagley.org), the site of the former DuPont Powder Mill, offers a wide array of special events for visitors every summer.
"Picture Hagley: Photography Walk at Hagley Museum" is scheduled for June 9 starting at 6 p.m. and running approiximately three hours.
Visitors can take advantage of this unique opportunity to see the grounds of Hagley in a different light and meet one of the museum's guides for a stroll through the property.
Participants will have the opportunity to photograph areas off the usual visitor route. Ability to walk some distance and carry your own equipment is necessary.
Space is limited and tickets are $25 per person.
On June 10, Hagley Museum will present "Science Saturday: Trophy Triathlon" from 1-4 p.m. at the Power Plant.
Visitors of all ages are invited to discover solutions to science and engineering challenges. This is a drop-in activity and everyone is welcome to join the fun at any time from 1-4 p.m.
Participants in Saturday's activity will learn about the importance of foundations and structural loads as they build a trophy that supports a ball.
Activities are included in admission and free to members.
Admission to Hagley is $14 for adults, $10 for students and seniors, $5 for children (ages 6-14) and free for children (age 5 and under).
"Bike and Hike at Hagley" will be offered on June 14 from 5-8 p.m.
Hagley's property will be open Wednesday evenings for guests and families to bicycle or walk. Bikers and hikers will be able to visit areas normally closed to foot traffic.
Admission is $2 per person, and free for members and children five and under.
To treat your taste buds, head south to Wilmington, Delaware. Every year, Wilmington is home to a pair of huge ethnic food festivals — the Greek Festival at the Holy Trinity Greek Orthodox Church (808 North Broom Street, Wilmington, 302-654-4446, www.holytrinitywilmington.org) and St. Anthony's Italian Festival (St. Anthony of Padua Church, 901 North DuPont Street, Wilmington, Delaware, 302-421-2790, www.stanthonysfestival.com).
The Greek festival, which is running through June 10 and is free, features all the traditional food favorites from that country including mousaka, pastitsio, tyropita, gyros, chicken and orzo, Greek salad and souvlaki as well as variety of sweet treats including baklava, katifi and an array of special cookies.
Greek-American groups from the Delaware Valley will play popular Greek songs and standards. Other attractions at the popular annual festival are Greek grocery stores and sales booths with items such as Greek music, icons, custom-made jewelry, leather goods and fabric. There will also be a variety of children's activities.
The St. Anthony's Italian Festival, which opens on June 11 and runs through June 18, features cafes, carnival rides, live Italian music and amusement games.
This festival is more than just a carnival with rides and food. It also is an educational experience with a focus each year on a different cultural region in Italy.
In 2017, the festival theme will be Sicily.
Surrounded by the sparking Mediterranean, punctuated by mountain peaks and volcanoes, lush with tropical vegetation, and rich with amazing archaeology, nothing quite captures the spirit of this amazing island.
Many members of the St. Anthony's community, and many Italian-Americans in the Delaware region, trace their origins back to Sicily.
The festival has become famous for its array of tasty Italian food. Visitors will be able to enjoy such taste treats as spezzato, pizza, sausage and peppers, panzarotti, porkette, clams and spaghetti, pasta fagioli, pizza frita, meatball sandwiches, mozzarella sticks, calamari rings, spaghetti dinners and fresh espresso and cappuccino.
There will be live Italian music every night.
There is a $5 admission fee for all visitors ages 14-61. Seniors (age 61 and older) and children (age 13 and under who are accompanied by parent or guardian 18 or older) will be admitted free.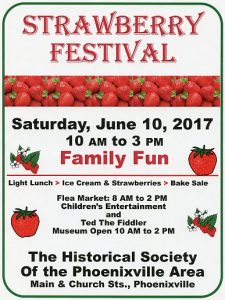 Another food-based festival this weekend is the annual Strawberry Festival and Flea Market. The event will be presented by the Historical Society of the Phoenixville Area (204 Church Street, Phoenixville, 610-935-7646, hspa-pa.org) on June 10.
Festival hours are listed as 10 a.m.-3 p.m. but activity will really get underway with the opening of the flea market at 8 a.m.
The actual Strawberry Festival, starts at 10 a.m. and features strawberries, ice cream and cake. There will be children's entertainment along with live music provided by Ted the Fiddler.
As an added attraction, the Historical Society of the Phoenixville Area Museum will be open from 10 a.m.-2 p.m.
The current special exhibit opened at the start of this month and will run through September. The exhibit is titled "Over There and Over Here: Phoenixville and the Great War."
When the weather gets warm, the entertainment calendar sees a spike in outdoor music events.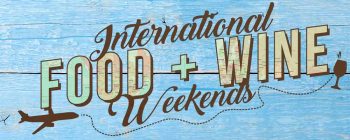 Chaddsford Winery (Route 1, Chadds Ford, 610-388-6221, www.chaddsford.com) will present "International Food and Wine Weekends" every Saturday and Sunday in June.
Visitors can take a trip around the world by exploring global flavors and savoring award-winning wines during a summertime winery tasting tour.
Each weekend, there are four unique pairing stations offering assorted hors d'oeuvres, snacks, and wines that celebrate various cultures – Italy (antipasta station of imported meats and cheeses with Chaddsford Red and 2014 Pinot Grigio); Asia (vegetable spring rolls with Thai Chili Sauce with Sunset Blush and 2015 Artisan Series Traminette); Mexico (wine-braised pork carnitas nachos with Sangri-la Sangria and 2015 Proprietors Reserve Red; and U.S.A. (caramel apple pie with Spiced Apple wine and 2013 Artisan Series 'sur lie' Chardonnay).
Advanced tickets purchased online are $20 per person, and onsite tickets will be available at $25 per person. Attendees can arrive for the tasting tour anytime between noon and 6 p.m. on Saturdays and noon and 5 p.m. on Sundays.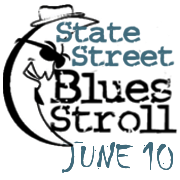 The 17th Annual State Street Blues Stroll (www.statestreetblues.com) will be held along State Street in Media on June 10 from 6 p.m.-1 a.m.
The roster of performers at the 2017 State Street Blues Stroll includes Ruthie Foster, Lonnie Shields Band, Steve Guyger & The Excellos, Philly Gumbo, Papa Sez, Deb Callahan Band, Blues Brothers & A Sister, Don Evans Band, Judy Sings the Blues, Andrea Carlson with Larry McKenna & Kevin MacConnell, Sister Blue Band, Lisa Chavous, Stevie & The Bluescasters, Norman Taylor, and Matt's Blues.
The list also features Frank Velardo, Randy Lippincott & Joey "Hot Box" Simon, Johnny Never, Ben Tinsley & Dimitri Papadopoulos, Randy Barnett, Mississippi Ted Jordan, Rodney Bradley & Friends Choir, Sister Blue Duo, Fred Miller Band, Blue Pharaohs, Mack & Hooligans, Brian Kors, Randy Lippincott with Joey Simon and Dennis Donnelly.
The annual Blues Stroll will be held along State Street in Media on June 10 from 6 p.m.-1 a.m. Tickets for the State Street Blues Stroll are $30. For additional information, call (610) 566-5039 or visit www.statestreetblues.com.
On June 11, blues will also be featured in the Lehigh Valley when Allentown hosts its "10th Annual Blues, Brews & Barbecue" (http://www.downtownallentown.com) on five outdoor stages in the downtown area of the city.
To celebrate 10 years of Blues, Brews and Barbecue, the festival has added new activities including tethered hot air balloon rides an antique car show and a fireworks display to end the night.
The free event, which will run from noon-10 p.m., features Craig Thatcher & Pete Fluck, Andy Killcoyne & Kathleen Weber, Mike Mettalia & Midnight Shift, Regina Bonelli, Supra Ayers Blues Band, and The Groove Merchants.
The line-up of featured performers also includes Cuzins the Band, Tavern Tan, Chaz DePaolo, The BC Combo,  Clarence Spady Band,  David Coppa & Scrapplee, Albert Castiglia, and  The Peterson Brothers.
"Blues, Brews & Barbecue" also features delicious barbecue from all around the United States along with a wide selection of craft and domestic brews. Additionally, a number of local artisans will be selling their wares at the one-day festival.
Some of this year's featured vendors are Allentown Brew Works, Baby Got "Que," Atomic Hogs BBQ, Island in the Sun, Grumpy's BBQ, Kloby's Smoke House, Hillbilly BBQ, Licensed 2 Grill, and vegan BBQ vendor, Mother Nature.
On June 10, Fishtown FestivAle (http://phillybeerweek.org/events/fishtown-festivale, 215-739-9684) takes over Frankford Avenue in the Fishtown section of North Philadelphia with craft beer, DJs, food, games, vendors and more.
The festival, which is one of the final events of Philly Loves Beer (formerly known as Philly Beer Week) will be serving up pulled pork sandwiches, soft shell crab sandwiches, potato salad, and corn on the cob under the tent at Johnny Brenda's (1201 North Frankford Avenue).
And, the volunteer staff will be pouring craft beers, special punch and classic ales to help participants deal with the summer heat.
The event is free and open to the public.

On June 11, the 42nd Annual Odunde Festival (215-732-8510, http://odundefestival.org) will be held from 10 a.m.-8 p.m. at 23rd and South streets in downtown Philadelphia.
Odunde attracts close to 500,000 people each year, covers 12 city blocks and is one of the largest African-American street festivals in the country.
The festival's authentic African marketplace features vendors from around the world selling merchandise from many African nations, the Caribbean and Brazil.
The free evcent, whose concept originates from the Yoruba people of Nigeria, West Africa, celebrates the coming of another year. One of the highlights each year is a colorful procession from 23rd and South streets to the Schuylkill River where an offering of fruit and flowers is made to Oshun, the Yoruba goddess of the river.
There will be continuous live music throughout the day. Some of the featured performers will be Kulu Mele, Legendary Whodini, Farafinakan, Odyssey Band and Troupe DaDa.
There will also be traditional African dance performances by the Universal African Dance and Drum Ensemble.
Video link for Odunde — https://youtu.be/vwkqWwNcwfo.
The Chinese Lantern Festival at Franklin Square (200 Sixth Street, Philadelphia, www.historicphiladelphia.org) has been extended until June 18.
Every night, Franklin Square comes alive every night with illuminated lanterns, handcrafted giant flowers, a three-story pagoda and a 200-foot-long Chinese dragon. All creations were constructed by lantern artisans from China.
Chinese-inspired performances will take place in Franklin Square twice nightly. Performances, which celebrate Chinese performance art and entertainment, are 30-minutes long.
Festival hours are 6-11 p.m. on Friday and Saturday and 6-10 p.m. Sunday. Admission is $17 for adults, $12 for youth, and $15 for seniors and military.
The Morris Arboretum (100 East Northwestern Avenue, Philadelphia, 215-247-5777,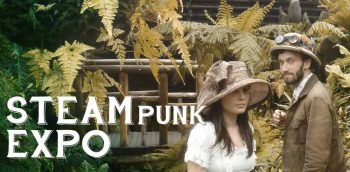 http://www.business-services.upenn.edu/arboretum/index.shtml) is hosting two special events this weekend – "Hidden Gems at Morris Arboretum" and "STEAMpunk Expo 2017: Mind over Matter."
"Hidden Gems at Morris Arboretum" is scheduled for June 10 starting at 11 a.m.
Visitors can join knowledgeable guides for a new walking tour highlighting "Hidden Gems at the Morris Arboretum."
The tour features a combination of structures, sculptures, walkways, trees and vistas that are off the beaten path or hidden to most visitors – as well as a few that are "hidden" in plain view. Participants are instructed to meet at Widener Terrace for the 11 a.m. departure.
"STEAMpunk Expo 2017: Mind over Matter" will be held on June 11 from 10 a.m.-5 p.m.
The event challenges visitors to adopt the spirit of an adventurous Victorian. Open mindedness to new ideas, new fields of science, and new ways of looking at nature were hallmarks of the time.
Participants can grab their goggles, toss on their top hats and enjoy a full day of fun and learning in the beautiful gardens — the steampunk way.
Activities include Vendor Village, "Deadly Doses: The Secret Lives of Plants" by Mütter Museum
Museum of Interesting Things, The Secret Circus, "The Illusions of Nature: How Plants and Animals Fool Predators and Pollinators," Science Stations, Abraxas Show, Anne Séance, "Globetrotting with John & Lydia Morris," Instagram Fashion Contest" and hypnotist Frank Perri.
There are two things that invariably cause people to look up in the sky – a helicopter flying overhead and a full moon.
If a full moon always catches your eye, there is an event this weekend that you'll probably like.
And, if you like wolves and are fascinated by their lifestyle, there is an event this weekend that you'll probably like.
It's the same event – the "Full Moon Tour" at the Wolf Sanctuary of Pennsylvania (465 Speedwell Forge Road, Lititz, 717-626-4617, http://wolfsanctuarypa.org).
The Sanctuary offers this tour once a month on the closest Saturday to the full moon. This month, the date is June 10 and the full moon is known as the Strawberry Moon.
This event allows participants to create their own experiences. Instead of following a tour guide from pack to pack at a regulated pace that fits within a 45-minute time line, you get to go at your own pace from pack to pack.
There is also the option of talking to tour guides who are stationed at each pack. You can listen to what they have to say about the wolves when stopping at a station – and you have the option to ask questions.
With this tour, you move at whatever speed you find comfortable. If you get tired, you can go over and sit next to a roaring bond fire (weather permitting) and just relax.
Visitors are requested to bring a blanket, a flashlight, a chair and maybe some hot dogs and marshmallows.
The tour starts at 7:30 p.m. Tickets are $20 and no reservations are required.
The line-up for the remainder of this year's "Full Moon Tours" features Buck Moon on July 8, Sturgeon Moon on August 5, Corn Moon on September 9, Harvest Moon on October 7, Beaver Moon on November 4 and Cold Moon on December 2.
The Garden State Discovery Museum: (2040 Springdale Road, Cherry Hill, New Jersey, 856-424-1233, www.discoverymuseum.com) is presenting a special program "Calling All Super Heroes" on June 9 from 6:30-8:30 p.m.
Youngsters will be able to meet and greet their favorite super friends while testing their super powers with activities inside and outside the Museum.
Some of the featured activities will include web slinging, wall crashing, obstacle courses, and the "Great Villain Capture Contest."
Little Super Heroes will have the opportunity to take "super selfies," fashion their own disguises, snack on super sweets, and much more.
Tickets are $5 for adults and $30 for children.
Friday's superhero smash will save the world, but the caped crusading continues throughout the weekend with themed crafts and activities.
The event, which is titled "Be SUPER!," will be held on June 10 and 11 from 11 a.m.-3 p.m. each day.
The Delaware Museum of Natural History (4840 Kennett Pike, Wilmington, 302-658-9111, http://www.delmnh.org) is celebrating "World Oceans Day' with a variety of special events on June 10.
Oceans cover about 70 per cent of the earth's surface and are the life source for many plants and animals.
The popular museum, which is located on Route 52 a few miles south of the Pennsylvania-Delaware state line, will celebrate oceans with hands-on games, crafts, activities, learning stations, science experiments, story times and more.
Museum admission is $9 for adults, $8 for seniors (60 and older) and $7 for children (ages 3-17).