By Denny Dyroff, Staff Writer, The Times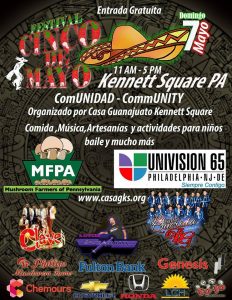 Don't worry about the rising prices of avocados. Don't think twice about the higher cost of making guacamole.
Nothing puts a damper on the celebration of Cinco de Mayo in this area.
Cinco De Mayo is day for partying — one of the biggest party days of the year for the people of Mexican descent.
But, just as you don't have to be Irish to party on St. Patrick's Day or Indian to get colorful celebrating Holi, you don't have to be Mexican to celebrate Cinco De Mayo.
With the huge Hispanic population in southern Chester County, Kennett Square is the perfect location for a Cinco De Mayo Celebration.
Lively celebrations of Cinco de Mayo have become an annual tradition in Kennett Square and are celebrated each year on the Sunday closest to May 5. This year, Sunday May 7 is the "designated party day."
"Cinco De Mayo" (The Fifth of May") commemorates the defeat of the French army by the Mexicans at The Battle of Puebla in 1862.
On May 5, 1862, over 6,000 French soldiers tried to capture the forts of Loreto and Guadalupe in Puebla de Los Angeles, Mexico. Led by General Ignazio Zaragoza, 2,000 Mexican men fought back hard and held the fort.
Kennett Square's 26th Annual Cinco De Mayo Celebration (http://historickennettsquare.com/events/cinco-de-mayo-2016), which will be held on State Street and Broad Street from 11 a.m.-5 p.m., is a celebration of Mexican culture. The free event features authentic Mexican food, music, entertainment and children's activities.
The festival has been sponsored in Kennett Square since 2006 by Casa Guanajuato, a group promoting Mexican culture.
One of more than 50 kindred organizations across the USA, Casa Guanajuato derives its name from Guanajuato, a state in Mexico that is the original home of many of the Mexican immigrants in the area. The event is co-sponsored by Univision65.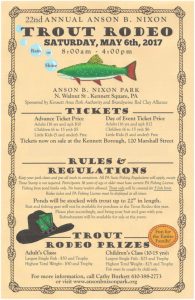 Another activity scheduled for Kennett Square this weekend is the 2017 Trout Rodeo which will take place at Anson B. Nixon Park (North Walnut Street, Kennett Square) on May 6.
The 22nd Annual Anson B. Nixon Trout Rodeo (610-388-2773), which is sponsored by the Red Clay Valley Association and the Kennett Area Park Authority, will be held from 8 a.m.-4 p.m. Ponds will be stocked with trout up to 22 inches for youth and adult fishing.
There will be prizes for largest single fish and highest total weight in two classes — adult's (with a $50 prize and trophy for the winners) and children's (with a $25 prize and trophy for the winners).
Things will be hopping this weekend at Winterthur (Route 52, Wilmington, Delaware, 302-888-4600, www.winterthur.org) with the climax being the Winterthur Point-to-Point Races — an event that has become one of premier attractions in the Brandywine Valley each year.
This year's 39th annual staging of the event is scheduled for May 7 from 10:30 a.m.-4 p.m.
The Point-to-Point features a variety of cross country equestrian events. The main events are the steeplechase races. The races, which are on a course just over three miles long, include eight fences that are jumped 17 times.
Post time for the first steeplechase event is the Isabella du Pont Sharp Memorial Maiden Timber Race at 2 p.m. — after the National Anthem at 1:50 p.m. The Point-to-Point's other featured races will be the Winterthur Bowl at 2:30 p.m. the Vicmead Plate at 3 p.m. and the Middletown Cup at 3:30 p.m.
The full-day event will also include all of its other traditional annual features such as the "Parade of Antique Carriages," pony rides, food tents, the traditional opening ceremony with bagpipers and the legendary "Tailgate Picnic Competition."
The list of special family activities includes "Canine Capers" (a playground area for dogs), "Stick-Horse Races" and "Winterthur Hunt" featuring "Personal Ponies" (equine safety program), "Success Won't Wait" (scholastic books give-away) and "La Petite Salon."
Video link for Point-to-Point — https://youtu.be/dLPom4ZRk6I.
Tickets are $50 for adults and $15 for youth (ages 12-20).
"Historic Autos at Winterthur" (which is included free with museum admission) will have its first installment for 2017 on May 6.
This attraction provides visitors with the opportunity to see a variety of vehicles from the past that have been maintained in pristine condition.
There will be different displays every Saturday through the month of May.
The display themes are: May 6: The Evolution of the Automobile Industry in Springfield, Massachusetts; May 13: Country Estate Automobiles: A Statement in Elegance (1910s–1949); May 20: Automobiles of the Roaring 20s: Modernity and Mass Production; and May 27: Cars of the 1950s: Winterthur Museum Opens to the Motoring Public.
The displays are open from 10 a.m.-4 p.m. and are accompanied at each Saturday by related lectures in the museum's Rotunda.
The schedule for the lectures is: May 6, "Rolls-Royce of America, Inc., and the Automobile Industry of Springfield, Massachusetts;" May 13, "Behind the Scenes in the American Country House;" May 20, "DuPont Motors Inc.: When Grand Touring was Grand;" and May 27, "America's Sensational Sports Car: The Corvette in American Culture, 1953-1969 and Beyond."
Admission to Winterthur is $20 for adults, $18 for seniors and students, and $5 for children (ages 2-11).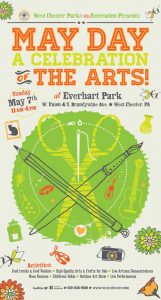 When May arrives in Chester County, people from the area know that it is time once again for West Chester's Annual May Day Festival.
West Chester's "May Day Festival – A Celebration of the Arts" will be held on May 7 at Everhart Park (West Union Street and South Brandywine Avenue, 610-436-9010, www.west-chester.com) from 11 a.m.-4 p.m.
The list of attractions at the free event includes food trucks and food vendors, high quality arts and crafts for sale, live artisan demonstrations, moon bounces, children's rides, outdoor art show and live performances.
Live entertainment in the Performance Area will be include skits by West Chester Performing Arts Studio, magician Keith Frye, juggler Randy Lyons and a performance by West Chester Dance Works.
The line-up of strolling entertainment includes The Magic of Keith Frye, Palace Pool Cleaners, juggler Randy Lyons, and hula hoop specialist Leah Spencer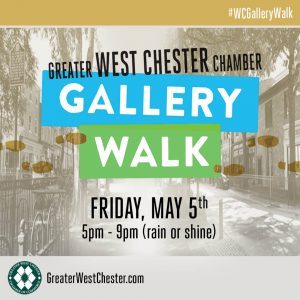 Another special event in downtown West Chester this weekend will be the West Chester Spring Gallery Walk. The popular annual event will be held on May 5 from 5-9 p.m.
There will be a festival atmosphere along the streets of West Chester when area businesses feature pop-up gallery shows for local artists and six West Chester galleries will host their own art reception events.
A Gallery Walk map can be downloaded at http://greaterwestchester.com/events/featured-events/gallery-walk/.
Visitors are invited to the Fairville Fun Fair, which will be held May 6 from 11 a.m.-3 p.m. at Fairville Friends School (216 Pond View, Chadds Ford, 610-388-1268,http://www.fairvillefriends.org).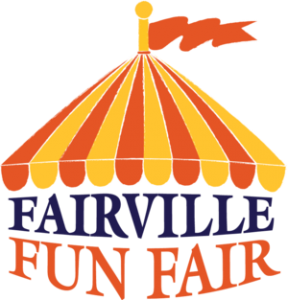 Held on the school's grounds, Fairville's Fun Fair is especially great for families with toddlers, preschoolers, and young children with activities such as pony rides, moon bounces, cookie decorating, digging for treasures in a giant sandpit, arts and crafts, and even riding on a tractor.
The Fun Fair also offers live entertainment and healthy lunch fare will be available for purchase. The Fair is open to the public with no entrance fee. In case of rain, the Fair will be held on May 7 at the same time and location.

Malvern Blooms (downtown Malvern, 484-321-3235, http://www.malvernbusiness.com), one of Chester County's popular early spring events, will be held May 7 from 11 a.m.-4 p.m.
On this special day, the Borough of Malvern will be hosting a large array of juried artists, home and garden vendors, entertainers and crafters.
The event will take place along King Street, on Warren Street and in Burke Park. The street will be lined with booths, exhibits and sales displays presented by artists, local store owners and food vendors.
The event is free and open to the public.
On May 7, Sly Fox Brewing Company (331 Circle of Progress Drive, Pottstown, 484-300-4644, http://www.slyfoxbeer.com) is hosting its Sly Fox Bock Festival and Goat Race. Bock Fest runs from 11 a.m.-6 p.m. and the brewery's tasting room will remain open until 8 p.m.
Brewmaster Brian O'Reilly and his crew produce a mouthwatering lineup of bock beers including Slacker Bock, Helles Bock, Instigator Doppelbock, two Eisbocks and a Maibock.
A wide open, grassy field neighboring the 30,000 square-foot brewery is the annual site for the running of the goats and other fun festival activities.
The Goat Race starts with the first heat at 2 p.m. and the competition lasts approximately two hours. The competitor that finishes as Goat Race champion goes down in history.
The name of the brewery's Maibock is named after the winning goat and ceremoniously tapped directly after the conclusion of the race.
In recent years, the event has featured between 40 and 60 registered goats. Some of the entrants this year are Tessa, Georgette, Mrs. Moogoo, Baahhhbara, Penny, Dino, Luna, Blue Hazel, Tosh, Marley, Maximus, S'More and Vincent Van Goat.
There will be live German oompah music and live coverage of the Goat Races on a jumbotron. Afterwards, some of the goats and their owners will mingle with the crowd and get friendly with children and their families.
Admission to the event is free and portions of the day's proceeds benefit both Pottstown PAL and the Brandywine Valley SPCA.
In conjunction with the celebration of Historic Philadelphia's 11th anniversary at Franklin Square (200 Sixth Street, Philadelphia, www.historicphiladelphia.org ), Historic Philadelphia is once again illuminating the park with its Chinese Lantern Festival.
From May 9 through June 12, Franklin Square will come alive every night with more than two dozen illuminated lanterns – all constructed by lantern artisans from China.
Chinese-inspired performances will take place in Franklin Square twice nightly. Performances, which celebrate Chinese performance art and entertainment, are 30-minutes long and are scheduled for 7 and 9 p.m.
Festival hours are 6-10 p.m. Sunday through Thursday and 6-11 p.m. on Friday and Saturday. Admission is $17 for adults, $12 for youth, and $15 for seniors and military.
The Yellow Springs Art Show, which is still free and open to the public, is celebrating its 44th anniversary this year. The popular annual event now features more than 185 participating artists — including 23 artists who are new to the show this year.
The show is running now through May 14 in Historic Yellow Springs Lincoln Building (Art School Road, Chester Springs, 610-827-7414 or www.yellowsprings.org). Show hours are from 10 a.m.-4 p.m. daily.
The 2017 Yellow Springs Art Show will have on display over 3,000 pieces of fine art in a wide range of media and styles – oils, watercolors, bronze sculptures, pastels, landscapes, still life, three-dimensional works, seascapes and abstract.
All proceeds benefit arts education, environmental protection and historic preservation of the 300-year-old village of Historic Yellow Springs.
Longwood Gardens (Route 1, Kennett Square, 610-388-1000, www.longwoodgardens.org) has "Spring Blooms" running through May 26. Visitors can enjoy hundreds of lush acres featuring burgeoning gardens of daffodils, tulips, magnolias, azaleas, flowering cherries and more than 240,000 flowering bulbs.
In the indoor part of "Spring Blooms", lilies, delphiniums, hydrangeas and other spring blossoms fill the conservatory with color. Also featured are Longwood's grand treehouses, whimsical Topiary Garden, and colorful Idea Garden.
Daily visitor programs, including gardening demonstrations, behind-the-scenes tours, and talks add to Longwood's charms. Children will enjoy the many activities in the outdoor Children's Area, and the imaginative fun of the Indoor Children's Garden.
Admission to Longwood Gardens is $23 for adults, $20 for seniors and $12 for students.

Wilmington Garden Day, a springtime tradition in the Brandywine Valley, will host its 70th annual tour on Saturday, May 6, from 10 a.m. to 4 p.m. Featuring both houses and gardens, this is a rain-or-shine event.
This year's Wilmington Garden Day tour (http://www.wilmingtongardenday.org/) will offer participants the opportunity to visit 14 colorful — and very different — gardens. Of those, seven will include the home's interior and/or greenhouses.
Wilmington Garden Day has been using its proceeds to benefit underserved children in Delaware for 48 years. Tickets for this year's tour are $30.
On May 6 and 7, Tyler Arboretum (515 Painter Road, Media, 610-566-9134, www.tylerarboretum.org) will present its annual "Garden Plant Sale."
The event will run from 9 a.m.-3 p.m. both days with dogwoods as the featured plant. As an added attraction, "Plant Experts" will be available all day Saturday and Sunday to offer advice.
Offering luscious plants to suit all gardens, soil types, growing conditions, gardening abilities, and pockets, Tyler's Annual Plant Sale provides inspiration for the garden, with showy annuals for containers, herbs, edibles, flowering shrubs, trees, unusual vines, and rare and difficult to find plants.
Tyler's 2017 Plant Sale puts a focus on pollinator plants to bring birds, bees, and bugs that get the job done in your garden. According to the experts, the pollinators you want in your garden are bees, butterflies, beetles, hummingbirds, flies, moths and, at times, ants.
On May 6, one of Montgomery County's most popular historic sites will celebrate the arrival of May. Pottsgrove Manor (100 West King Street, Pottstown, 610- 326-4014, www.historicsites.montcopa.org) is hosting a Colonial May Fair on May 7 from 11 a.m.-4 p.m.
The event will feature 18th-century entertainment, including May Pole Dancing Milkmaids' Garland Dances along with performances by Tucker's Tales Puppet Theater and Levram the Great.
Tucker's Tales Puppet Theater is an Abington-based performing company founded in 1981. Co-directors Marianne and Tom Tucker have performed at puppet, folk, ethnic and street festivals as well as at craft fairs, shopping centers, theaters and schools around the country.
Levram the Great is a local magician who bills himself as the "Official Colonial Conjurer of Philadelphia." The Colonial May Fair hosts a number of early American crafters who will be demonstrating their crafts and selling their wares. There will also be games and contests for youngsters.
The list of hands-on activities includes trap-ball (a predecessor of baseball), colonial toys and games, fortune-telling by "Madame Fortuna,", kid-sized Maypole, beanbag toss games, churning butter and free spring-themed make-and-take crafts.
Visitors will also be able to tour the manor house which features the early Georgian architecture that was popular with wealthy English gentry during the mid-18th century. It was built in 1752 for John Potts (ironmaster and founder of Pottstown) on a 1,000-acre plantation.
Admission to the event is free but there is a $2 suggested donation.
From May 5-7, The Greater Philadelphia Expo Center (100 Station Avenue, Oaks, 484-754-3976, www.phillyexpocenter.com) is hosting the Americana Indian Art & Jewelry Show.
An always-popular motif for home decorating is American Indian art — especially artwork produced in the American Southwest. This weekend, you can find a lot of examples of this art style at the Americana Indian Art & Jewelry Show on Oaks.
The show provides an excellent opportunity to look at artifacts and other items related to the history of Native Americans. The show is presented Americana Indian Shows and admission is free.
The Americana Indian and Western Gallery had its beginning in 1947 when its founder Lee Anderson attended school on a Navajo reservation and worked after school for his uncle in the trading post. The family collected American Indian art such as Navajo rugs, pottery, baskets, and other Indian and western items.
Anderson's sells Navajo, Hopi, Zuni, and Santo Domingo jewelry, as well as Navajo rugs, Hopi and Zuni kachinas, baskets, pottery, art and collectibles. One of the most respected Native American art dealers in the United States, Americana Indian Shows brings thousands of items direct from the Southwest to the show attendees.
Show hours are 11 a.m.-8 p.m. on Friday, 10 a.m.-7 p.m. on Saturday and on Sunday.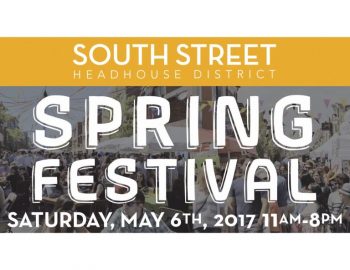 The annual South Street Spring Festival (http://southstreet.com) will close down South Street from Front Street to Eighth Street on May 6 from 11 a.m.-8 p.m. The free festival will feature food, music and a variety of family activities.
Live entertainment will be provided all day with a line-up of approximately 20 music acts.
Affiliated events in the area on Saturday include the Second Annual Philly Taco Eating Contest, the Third Annual Atomi-Con and Maifest at Brauhaus Schmidtz.
Also on May 6, Cliveden, a historical home in the northwest outskirts of Philadelphia, will host the 47th Annual Mt. Airy Day from 11 a.m.-5 p.m.
The event, which will be held on the grounds of Cliveden of the National Trust (6400 Germantown Avenue, Philadelphia, http://www.mtairyday.org), will offer a day of fun for the whole family with delicious food, live entertainment, great shopping, kids' games and more.
A day later and a few blocks away, visitors to this section of Philadelphia will be able to enjoy the 21st Annual Chestnut Hill Home and Garden Festival (Germantown Avenue from Rex to Willow Grove avenues).
On May 7, Germantown Avenue in Chestnut Hill will be a bustle of activity when the annual street festival returns.
The popular annual event will feature live entertainment, gardening experts, landscape and flower displays, vendors and al fresco dining.
The free event is scheduled to run from 11 a.m.-5 p.m.
On May 7, the Kimmel Center for the Performing Arts (300 South Broad Street, Philadelphia, www.kimmelcenter.org) will hold a pop-up sock hop on the sidewalk in front of the Kimmel Center to cheer on runners in the Broad Street Run and celebrate the upcoming run of "Buddy: The Buddy Holly Story" this summer.
From 9-11 a.m., the public is invited to come down to the Kimmel Center in their best Buddy Holly or 1950s-inspired outfit and walk away with tickets to the show.
There will be a DJ spinning Buddy Holly's top hits and WOGL-FM will be on site cheering on runners and handing out Buddy Holly-inspired sunglasses.
"Buddy: The Buddy Holly Story" is presented by the Kimmel Center in partnership with Bucks County Playhouse. The show will run at the Playhouse from May 27-June 17 and at the Kimmel Center's Perelman Theater from June 24-July 9.
On May 6, the Daniel Boone Homestead (400 Daniel Boone Road, Birdsboro, 610-582-4900, danielboonehomestead.org) will present its annual Children's Day" festivities.
The focus of this year's event will be the Homestead's "Sheep and Wool Program."
Visitors will be able to watch the sheep — Lily, Piper, Lindsay, Knitty Knotty, Cinderella and Sara — lose their winter wool. And, even purchase the freshly-shorn wool if they want.
There will be tours of the house along with a variety of hands-on interpretative programs geared toward family fun.
Another special event at a Berks County "homestead" on May 6 will be the "Artisans in The Park at Conrad Weiser Homestead" (28 Weiser Drive, Womelsdorf, 484-335-0091, www.artisansinthepark.com).
The "Artisans in The Park" is an Annual event that takes place the weekend before Mother's Day to help raise money to assist the Friends of the Conrad Weiser Homestead with the upkeep and improvement of the beautiful, historic Conrad Weiser Homestead.
The Conrad Weiser Homestead is a privately funded Pennsylvania state historic site that interprets the life of Conrad Weiser — an 18th-century German immigrant who served as an Indian interpreter, helped coordinate Pennsylvania's Indian policy and played a major role in the history of colonial Pennsylvania.
The Conrad Weiser Homestead is located on 26 acres of land. Seven total buildings exist on the property with three open for touring. Two large monuments, a gazebo, the Weiser Family Cemetery, and a pond are also on the site.
Admission is free and the event will be held rain or shine.
For and event that is both fun and educational, consider the Archaeology and Heritage Festival on May 7.
The event will run from noon-4:30 p.m. at the Iron Hill Museum (1355 Old Baltimore Pike, Newark, Delaware, 3032-368-5703, ironhill-museum.org). The theme of the 2017 festival is "Tools of the Trade."
Visitors to the festival will be able to drill with the 1st Delaware Regiment, explore community history, learn about cooking styles of early settlers, dig with professional archaeologists and watch colonial craftspeople do blacksmithing, lime mortar making, brewing, and spinning.
Admission to the museum and event is $2.