By Kelly Hockenberry, Columnist, The Times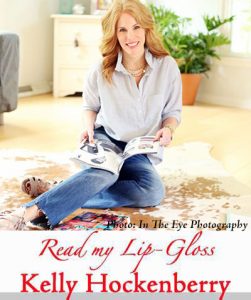 Are you ready for a springtime Super Six??? I thought this day would never come after the seemingly endless winter. But, we made it. Hallelujah! I think this month's picks are pretty special…
Slightly South of Simple – Kristy Woodson Harvey- I literally cannot put into words how excited I am that I can FINALLY read a leisure book. With my graduate studies behind me, I can't wait to indulge in one of my favorite pastimes. Pack this one in your Spring Break suitcase. It's getting a ton of buzz. Click here to order:
#Girlboss on Netflix – If you aren't addicted to NetFlix by now, I don't know how that's possible. The shows are amazing. Anyway, #Girlboss was a great book about Nasty Girl founder, Sophia Amoruso, and her journey from selling vintage clothes on Ebay to creating a multi-million dollar fashion business. The book has been adapted for the small screen and Charlize Theron is an executive producer. The 13 episode run starts on April 21st. Click here to watch the trailer (warning: some explicit language)
http://bit.ly/2nQbGXS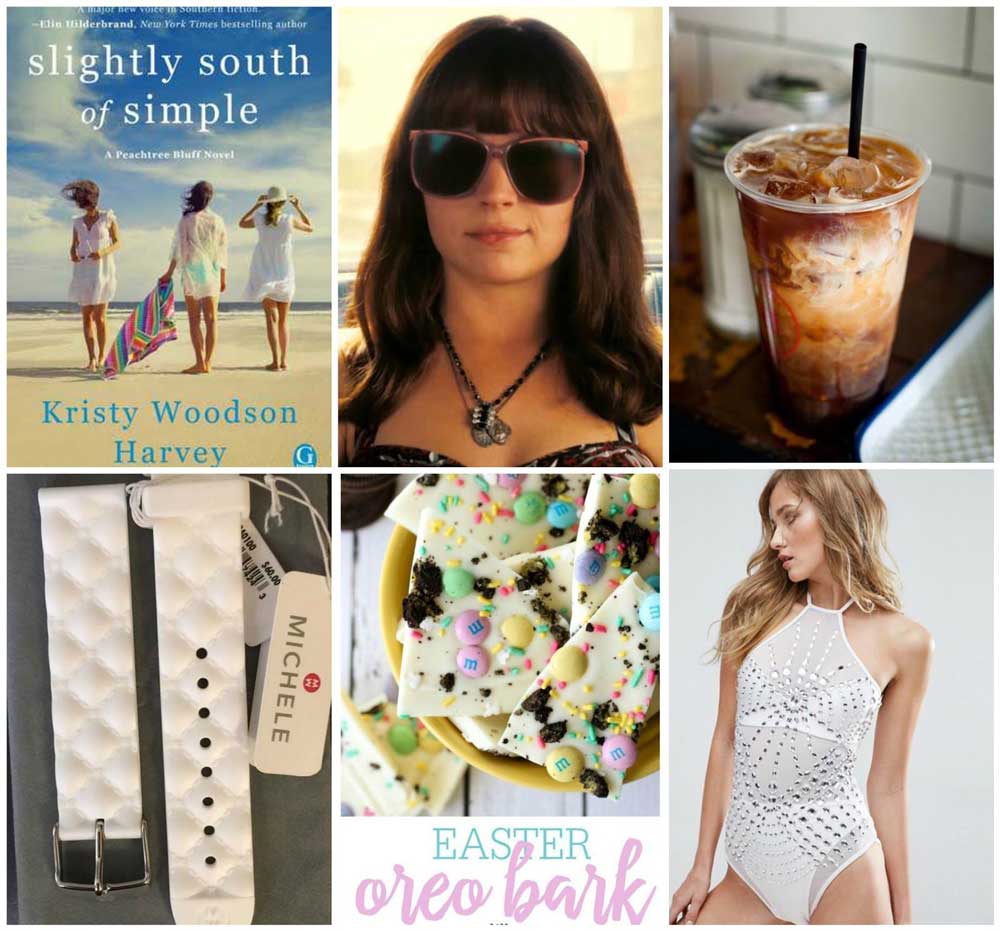 Iced Coffee Protein Drink – My new favorite breakfast-on-the-go! SO easy (and delicious). Combine ¾ cup of cashew or almond milk, 1 frozen banana, 1 scoop of vanilla protein powder, ½ cup of strong brewed coffee (cold) and ice. I have a Nutrabullet blender that I love and this shake takes all of about 2 minutes to make.
Interchangeable Watch Bands – My husband bought me a watch with interchangeable bands for Christmas and I am on the hunt for a white, silicone strap for the warmer months. So many brands are offering this option and I love how switching up the band creates a whole new look. Websites like Ebay and Poshmark provide more affordable prices and still have a great selection.
Easter Bark- I am hosting Easter this year for my family. While I realize that the menu for dinner is somewhat important, dessert is all I really care about. Pinterest to the rescue! I found this recipe for Easter Bark made of white chocolate, M&M's, and crushed Oreos….ummm, hello? Who needs a bunny? Click here:
https://lilluna.com/easter-oreo-bark/
ASOS one piece bathing suit – I was out to dinner last night with two of my friends and we were discussing how 2017 may be the year of the one-piece swimsuit. We have avoided it until now…but, 40-something skin is not at all like 20-something skin. And, it's getting harder and harder to ignore that fact. However, a one-piece does not need to be matronly! I found this sexy little sequined number on ASOS and it's under $70. Click here:

http://bit.ly/2oKHYGE
Well, there you have it! As always, please share what you are excited about this month in the comment section below.
Happy Weekend