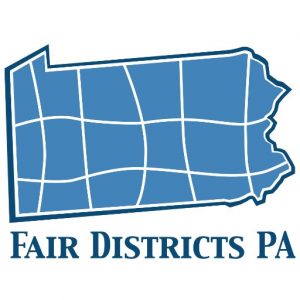 At its April 10th meeting, the Newlin Township Board of Supervisors will be discussing a resolution seeking to end gerrymandering in Pennsylvania by supporting legislation calling for fair, independent nonpartisan redistricting reform.
The resolution also calls upon every elected official who represents the voters in Newlin Township to publicly support and work for passage of that legislation.
Gerrymandering is a practice intended to establish a political advantage for the party in power by manipulating electoral district boundaries.
"Because of gerrymandering, voters in Newlin Township really have no voice in national or state affairs," says Fair Districts PA volunteer Lucy Oblonsky. Adds Fair Districts PA volunteer Pamela Reischauer, "For political reasons, our congressional district is spread over five different counties and is shaped like a moose. We have little in common with those other counties and our voice is drowned out."
Fair Districts PA, a not-for-profit, nonpartisan organization promoting fair redistricting reform (www.FairDistrictsPA.com) is leading this effort across the state.
"We are asking every municipal governing body in Chester County to consider a resolution calling on its representatives in Harrisburg to enact fair, independent, nonpartisan redistricting reform this year," says Kate Young, the group's Chester County coordinator (kate.young@gmail.com).
"Simply put: It's wrong for legislators to pick and choose their voters when real democracy demands that the voters select their own representatives," Young says.
Pennsylvania is the 10th worst gerrymandered state in the nation:
http://www.governing.com/blogs/by-the-numbers/most-gerrymandered-congressional-districts-states.html (Governing Magazine)
Ending gerrymandering is a nonpartisan issues with bipartisan support:
https://www.brennancenter.org/blog/redistricting-reform-takes-step-forward-pennsylvania (The Brennan Center)