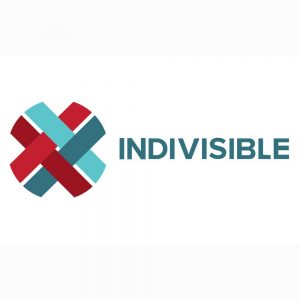 KENNETT SQUARE — Dozens of people from as far away as Coatesville and West Chester packed the meeting room in the Kennett Library to participate in the organizing meeting of Indivisible KSQ.
Organizers Megan Bushnell and Laura Florence opened meeting by sharing their reasons for getting an Indivisible chapter started in Kennett Square then opened the meeting to participants to share why they were there, as well.
The general consensus was that they were frightened, angry and anxious to change the anger and fear into action. Most felt the stress of trying to figure out which of the many issues should be focused on.
Bushnell used the group's energy to kick off the discussion of the principles that Indivisible KSQ would work under. The group agreed that the primary goal was to stop the Trump agenda. Underpinning that goal, the group also unanimously agreed that Indivisible KSQ would adopt the goals of another political action group, Our Revolution, which are:
Revitalize American democracy.
Empower progressive leaders.
Elevate political consciousness.
Also on the agenda for this organizing meeting was a discussion of what specific issues Indivisible KSQ participants wanted to tackle. After a lively discussion, the two issues the group was most interested in pursuing were immigration and sanctuary and battling gerrymandering.
Preliminary assignments were made for acquiring a speaker on the topic of gerrymandering for the next Indivisible KSQ meeting, currently scheduled for Saturday, March 4th at 9:30 AM, again in the Kennett Library meeting room, downstairs.
Future meetings of Indivisible KSQ will be held every other week, on Saturday mornings at 9:30 in the morning, at the same location.