By Denny Dyroff, Staff Writer, The Times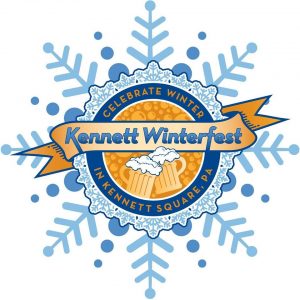 Something special is brewing in Kennett Square this weekend — a popular annual event known as the Kennett Winterfest. Usually, tickets are already sold out by this time but this year some tickets remain.
The Fifth Annual Kennett Winterfest (http://kennettwinterfest.com/) will be held on February 25 from 12:30-4 p.m. at 600 South Broad Street in Kennett Square.
Visitors are invited to enjoy winter brews from at least 50 unique craft breweries. Admission to the festival includes unlimited tastings of delicious craft beer.
New this year is a food truck selection instead of a food ticket. Food is available on a pay-as-you-go basis and is not included in the price of admission.
The line-up of food trucks participating in Saturday's event are Abuelita's Empanadas, Dia Doce, Natalie's Fine Food, The Polish Connection and Southbound BBQ.
The long list of participating breweries includes 2SP Brewing, Argilla Brewing, Avery,  Ballast Point, Bear Republic Brewing, Bells Brewery, Big Hill Ciderworks, Boulder Brewing, Cape May Brewing, Captain Lawrence, Conshohocken Brewing, Dock Street Brewing, Dogfish Head, Dominion/Fordham, Double Nickel, Duck Rabbit, Epic Brewing, Evil Genius, and Flying Dog.
Also featured will be Flying Fish, Forest and Main, Founders, Free Will Brewing, Half Acre Brewing, Hershey Brewing, Hollow Earth Brewing, Kennett Brewing Co., Lancaster Brewing, Levante Brewing, Locust Lane Brewery, Lone Rider Brewing, Manayunk Brewing, McKenzie Brew House, Mispillion River Brewing, Naked Brewing, and Neshaminy Creek.
The roster also includes Penn Brewing, Rebel Seed Cider, River Horse, Round Guys, Saranac, Schneider Hefeweizen, Aventinus, Ship Bottom Brewery, Shorts Brewing, Singlecut Beersmith , Southern Tier, St. Benjamin, Stickman Brewing, Tall Tales Brewing, Toolbox Brewing Company, Twin Lakes, Victory Brewing, Yards and Zero Day Brewing 
Tickets are $60 general admission and $15 for designated drivers.
This weekend, the Brandywine River Museum of Art (1 Hoffmans Mill Road, Chadds Ford, www.brandywine.org) is celebrating the Grand Opening of "From Homer to Hopper."
 "From Homer to Hopper: Experiment and Ingenuity in American Art" reflects the rich diversity of style and expression in American art created between 1870 and 1950.
The exhibition, assembled by the Phillips Collection in Washington, DC, features 54 superb paintings by Stuart Davis, Arthur Dove, Thomas Eakins, Marsden Hartley, Childe Hassam, Winslow Homer, Edward Hopper, Jacob Lawrence, Georgia O'Keeffe, Horace Pippin, Maurice Prendergast, John Sloan, and many others who revolutionized picture-making in the United States.
The exhibition traces the course of modern art in the works of these artists—from the bold, investigative realism of Winslow Homer and Thomas Eakins at the end of the nineteenth century, to the reductive views and psychological insights of Edward Hopper and Morris Graves at mid-twentieth century.
The Phillips Collection, founded in 1918 by Duncan Phillips and opened in the Phillips family home in 1921, was dedicated to modernism and to America's best artists. Phillips formed his ground-breaking collection with a strong emphasis on paintings by artists whose critical thinking and creative originality would raise American art out of obscurity.
Philllips challenged the perceived superiority of European over American art. In addition, he sought works by women, artists of color, and native and foreign-born or self-taught artists, so that the collection represented a "fusion of various sensitivities" and a "unification of differences" that would parallel the multicultural character of the nation.
The visionary was the first to give living artists solo exhibitions, and his support for new artists was a critical factor in the careers of many.
Admission is $15 for adults; $10 for seniors (65 and over); and $6 students with ID and children (ages 6-18).
For a family event that is both fun and educational, it's hard to top the annual Pancake Breakfast and Maple Sugaring Celebration at the Tyler Arboretum (515 Painter Road, Media, 610-566-9134, www.tylerarboretum.org).
The popular wintertime event will be held on February 25 from 8 a.m.-1 p.m.
The Pancake Breakfast brings visitors to the arboretum site on a Saturday morning in February each year to dine at an all-you-can-eat pancake and sausage breakfast — a hearty morning meal featuring hot pancakes, savory sausage, fresh maple syrup, coffee, tea and juice.
After enjoying the tasty morning meal, visitors can go out into the arboretum to learn how real maple syrup — not maple-flavored pancake syrup — is made. Demonstrations and maple sugaring tours are presented throughout the morning at the old-fashioned maple sugaring festival. The tours show how authentic maple sugar is made — a process that involves tapping the trees and boiling down the sap.
If you've ever wondered why real maple syrup is such an expensive item, look at the numbers. It takes about 40 gallons of maple sap to make one gallon of syrup and it takes about 30 years for a sugar maple tree to grow large enough to tap.
Tickets for the Pancake Breakfast are $12 for adults and $8 for children (ages 3-12).
The Greater Philadelphia Expo Center (100 Station Avenue, Oaks, 484-754-3976, www.phillyexpocenter.com) is hosting the Eighth Annual Greater Philadelphia Outdoor Sports Show now through February 26.
The "Sportfishing Supershow" will feature fishing tackle manufacturers and retailers, guides and fishing lodges, marine electronics, kayaks in the Demo Pond) and fly fishing in the Casting Pond.
The "Deer Turkey and Big Game Expo" focuses on shooting sports, archery, lodges, camps and resorts, hunting dogs and taxidermists. The "Boatyard" hosts more than 100 fishing boats including bass fishing, aluminum fishing boats, saltwater fishing boats and pontoons.
The "Outdoor Adventures Hall" looks at camping and RVs, ATVs, hiking and family adventures. All halls include apparel, travel and tourism associations, trucks, wildlife art and photography, fishing and hunting clubs and state fish and game commission representatives.
Other attractions include "Live Raptors," "Euro Bungee," "Fred's Shed Interactive Learning Center," "Mechanical Bull," "Hunting Dogs Demos," "Trophy Buck Contest," "Fly Fishing Simulator," "The Hawg Trough Tank" (a 5000 gallon fishing tank), "Archery Range," fishing, hunting and camping seminars, and live animals.
Video link for Greater Philadelphia Outdoor Sportshow – https://youtu.be/ExHjyQ5WjWo.
Show hours are noon-8 p.m. on Friday, 10 a.m.-7 p.m. on Saturday and 10 a.m.-5 p.m. on Sunday. Admission is $12 for adults and $3 for children (ages 5-11).
Even though only a few remnants of Valentine's Day 2017 still exist — such as deeply-discounted off-brand candy at drug stores — chocoholics can still celebrate in the final days of February.
The Chaddsford Winery (632 Baltimore Pike, Chadds Ford, 610-388-6221, www.chaddsford.com) will offer "Wine & Chocolate Samplings" through February 26.
Visitors can explore several areas of the historic property, including the cottage, Vintner House, and wine cellar. They also will be able to visit five stations featuring different pairings of by Tradestone Confections gourmet chocolate with Chaddsford wine.
The "Wine & Chocolate Pairing Line-Up" for this weekend is: Honey Almond paired with 2014 Artisan Series 'Sur Lie' Chardonnay; Toasted Coconut paired with Chaddsford White; Chocolate Caramel paired with 2015 Proprietors Reserve Red; Salted Peanut paired with 2014 Harbinger; Raspberry paired with Sunset Blush; and Lancaster Brewing Company's Double Chocolate Milk Stout.
Advanced reservations are $25 per person. Participants can arrive anytime between noon and 6 p.m. on the reserved date to take the pairing tour.
It's also the final days for "Chocolate-Covered February in Hershey" (various locations around Hershey, 800-HERSHEY, www.chocolatecoveredfebruary.com). Hershey has decadent chocolate events planned throughout the month of February but you'll have to head there this weekend to enjoy them.
Some of the popular attractions are "Try It with Truffles," "The Great Hot Cocoa Challenge," "The Hersheypark Chocolate Parade," "Chocolate Dessert Buffet," "Wine and Chocolate Pairing," "Hershey's Character Breakfast" and "The Heart of Chocolate."
Video link for "Chocolate-Covered February" — https://youtu.be/bRxnlz9IJvI.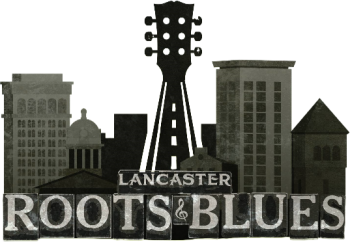 "Lancaster Roots & Blues — A Festival of Music" (http://lancasterrootsandblues.com/) offers music fans three days of live music by an array of top-flight national acts. The 2017 edition of the popular event will run from February 24-26 at a variety of venues around Lancaster.
The festival will feature a wide range of music including blues, jazz, roots, folk, bluegrass, soul, zydeco, R&B, country, rockabilly and rock and roll with a line-up that includes more than 70 acts.
The festival's events will be staged at 10 different venues – Excelsior, The Village Nightclub, Chameleon Club, Tellus360, Federal Taphouse, Mainstage at Lancaster Square, The Trust Performing Arts Center, The Ware Center, the Elks Lodge, The Sugartank and The Village Nightclub.
The 2017 line-up includes 3rd Power Family Soul Band, Alanna Royale, Annie Mack, BC 500, Billy Price Band, Blues on the Loose, Bumper Jacksons, Carlos Elliott Jr. & The Cornlickers, Carsie Blanton, Chaz DePaolo, Clarence Spady, Lurrie Bell, Mama Tried, Matt's Blues, Matthew Curry, Michaela Ann,  Colebrook Road, Curtis Salgado, Dan Zdilla, David Bromberg, David Wax Museum, Davy Knowles, Duke Robillard, and Dukes of Destiny.
The roster also features Eric Gales, Evolution of Sound, Gabe Stillman & The Billtown Giant, Gas House Gorillas, Grady Champion, Greg Piccolo, Hackensaw Boys, Honey Island Swamp Band, Jack Semple, Jake Lewis, James Wolpert featuring The Ultramarines, Jim Campilongo, Jimmy Thackery, Joe Robinsn, John Mooney, John Németh, Johnny Showcase, JW Jones, Kerensa Gray, Kim Simmonds & Savoy Brown, King Street Big Band, Lucky Peterson,  Mr. Sipp, Nate Myers & The Aces, Pitchblak Brass Band, Pocket Full o' Soul, and  Popa Chubby.
Other featured acts are Ragtime Willi, Ray Fuller & The Bluesrockers, Reverend Peyton's Big Damn Band, Richie and Rosie, Ron Gallo, Roomful of Blues, Scott Pemberton, Soggy Po' Boys, Swampcandy, The Blue Soles, The Peterson Brothers, The Steppin' Stone, The Vulcans, Tommy Emmanuel, Tuck Ryan, Ursula Ricks Project, Vinegar Creek Constituency, Vivien Leigh Documentary, Walter 'Wolfman' Washington, and Yarn.
Food trucks will be parked outside Lancaster Dispensing Co. and The Trust Performing Arts Center from 2-10 p.m. Friday and Saturday with the following participants — Mad Dash Concessions, Sugar Whipped Bakery, Lancaster Burger Co., and Dutch Country Concessions.
Video link for "Lancaster Roots & Blues" — https://www.youtube.com/watch?feature=player_embedded&v=QFV4qjXlzvs.
Tickets are $55 for Friday or Sunday, $60 for Saturday, $90 for a two-day ticket and $125 for a three-day ticket.
Winter break at Winterthur is over.
On March 1, Winterthur Museum, Garden & Library (Route 52 just south of the Pennsylvania state line, Wilmington, Delaware, 800-448-3883, http://www.winterthur.org) re-opens with all of its popular galleries prepped and ready to receive visitors.
Right now, there are several interesting exhibitions including "Embroidery: The Language of Art," "Striking Beauties: American Shelf Clocks and Timepieces" and "Flowery Thoughts: Ceramic Vases & Floral Ornament.
General admission tickets are honored for two consecutive days and include access to the garden, a garden tram tour, the Galleries and special exhibitions, and an introductory house tour. The Introductory Tour is offered throughout the day and does not require reservation. Tickets are $20 for adults, $18 for seniors and students and $5 for children (ages 2-11).
Another incentive to take a drive down to Delaware this weekend could be a visit to Hagley Museum and Library (Route 141, Wilmington, Delaware, 302-658-2400, www.hagley.org).
The featured exhibit is "Driving Desire: Automobile Advertising and the American Dream."
Throughout the 20th-century, the automobile has met our practical needs for transportation while simultaneously reflecting and even creating new desires and personal identities. "Driving Desire" explores the relationship between automobile advertising and Americans' car buying decisions.
This provocative exhibition features more than one hundred artifacts and historic images, drawing heavily from Hagley's Z. Taylor Vinson collection of transportation ephemera. The exhibit is open daily from 10 a.m.-4 p.m.
Other popular exhibits are "DuPont: The Explosives Era," "Patent Models Display" and "DuPont Science and Discovery."
Visitors will be able to check out Hagley's current exhibits, explore demonstrations in the Powder Yard, tour the du Pont ancestral home, and enjoy walks along the scenic riverside. Exhibits and dioramas document the Brandywine Valley's early eras as well as the history of the DuPont Company. 
Admission to Hagley Museum is $14 for adults, $10 for students and seniors, $5 for children (ages 6-14) and free for children (5 and under). Admission is free for current military personnel and their families.
This weekend, the Delaware Children's Museum (550 Justison Street, Wilmington, Delaware, 302-654-230, delawarechildrensmuseum.org) is presenting a special event for children that is both fun and educational.
On February 25, the activity-driven kids museum is hosting is annual Science Expo from noon-2:30 p.m.
Kids of all ages are invited to jump into science, technology, engineering, arts, and mathematics (STEAM) during the DCM's annual Science Expo.
The event will be presented by STEAM Ambassador students from the Charter School of Wilmington and Cab Calloway School of the Arts.
Other events at the museum on Saturday are "Block Party," "Cardboard Maze" and "Open Studio" at 10 a.m., "Jr. Engineers: Acoustical" at 11 a.m., 1 and 3 p.m., and "The Aquarium: Lunch and Learn" at 12:30 p.m.
Tickets to visit the Delaware Children's Museum are $8.75 for general admission.
Another good destination in Delaware this weekend will be the 16th Annual Hockessin Art Festival. The event, which runs from February 24-26, will be held at the Hockessin Memorial Hall, (606 Yorklyn Road, Hockessin, Delaware, 302-998-1930, www.wwrr.com).
The Wilmington & Western Railroad's Hockessin Art Festival is a fundraising effort to benefit the railroad, now entering its 51st year of tourist service. The W&WRR operates steam and diesel trains year-round on 10 miles of track through the scenic Red Clay Valley.
The festival features more than 25 artists who will be displaying and selling original works of art. Refreshments will be available and door prizes will be awarded. On February 24, there will be a special "Friday Evening Preview" from 5-8 p.m. featuring light hors' doeuvres and a cash bar.
This year's roster of artists includes Larry Anderson, Christina Oddo, Catherine Colsher, Steve Oliver, Sandy Askey-Adams, Doris Davis-Glackin, Joe and Lorann Jacobs, Kathy Ruck, Lisa Sabol, Nancy Cutler, John Stevens, Rita Trimmer, Eric Zippe, Barbara Neville, Patricia Brown-Tolton, Anna Biggs Designs, Shawn Faust, Beth Palser, Andy Smith, John Styer, James Browne, Derek Carlson, Helena van Ememrick-Finn, Ellen Gavin and Susan Yoder.
As an added attraction, the Wilmington & Western Railroad will be running its "Festival Express" on Saturday and Sunday. The railroad's vintage 1929 railcar will depart from the station behind Memorial Hall for 40-minute round trips through the towns of Yorklyn and Ashland.
The trains depart from behind the Hockessin Memorial Hall in Hockessin. Tickets are $5 and departure times are 11 a.m., noon, 1, 2 and 3 p.m. both days with an additional train at 10 a.m. on Saturday.  
Admission to the festival is $3 for adults and free for children (under 12). Tickets for the train ride are $5 for everyone.
Longwood Gardens (Route 1, Kennett Square, 610-388-1000, www.longwoodgardens.org) is hosting its popular "Orchid Extravaganza" through March 27.
The celebration of the orchid species features thousands of orchid blooms along with a variety of displays and special exhibits throughout its four-acre conservatory. "Orchid Extravaganza" will also feature stunning displays of orchids in planting beds, containers and innovative exhibits.
Approximately 5,000 colorful orchids hang from baskets, create inspiring arrangements and adorn unique forms throughout "Orchid Extravaganza." Two of the most interesting exhibits are an oncidium waterfall display and an orchid meadow.
Admission to Longwood Gardens is $23 for adults, $20 for seniors and $12 for students.
If you're looking for an authentic way to celebrate Black History month, visit the Historic Odessa Foundation's National Park Service Network to Freedom site and exhibit, "Freedom Seekers: the Odessa Story." 
With your guide at Historic Odessa (201 Main Street, Odessa, Delaware, 302-378-4119, www.historicodessa.org), you can follow in the footsteps of Sam, a fugitive slave escaping bondage in Maryland, who sought refuge in 1845, at the National Historic Landmark Corbit-Sharp House. 
Admission is free, however, since the site is closed during the months of January and February, reservations are required.
Additionally, throughout this weekend, the National Constitution Center, the Annenberg Center, Independence National Historical Park and other sites in Old City will be presenting special activities to celebrate Black History Month.
On February 24, the Fair Hill Nature Center (630 Tawes Drive, Elkton, Maryland, fairhillnature.org) is hosting a special event called "Winter Stargazing." Participants are invited to join Joe Fox for an evening of seasonal sky exploration.
Stargazers will be given approximately 30 minutes of instruction on how to read a star map, and get a preview of the constellations, stars and planets they will see. They will also be regaled with star mythology and more.
After that, the party moves outside and the focus of activity shifts to the night sky. Guests are instructed to bring a flashlight and binoculars. Additional information and materials will be provided following the evening stroll. 
The event will get underway at 8 p.m. with the "Rain/Cloud Date" schedule for February 27. Admission is $5.
Tuesday is a big party day in countries around the world. It is the day before Ash Wednesday – the last day to eat, drink and be merry before Lent begins on Wednesday. Celebrations include Carnaval in Brazil, Faschtnacht Day in Germany, Mardi Gras in New Orleans and Carnival throughout the Caribbean.
On February 24, the International House (3701 Chestnut Street, Philadelphia, http://ihousephilly.org) celebrates the special day slightly in advance when it presents a colorful Carnival Celebration at 7 p.m.
The public is invited to this vibrant festival, which will include a tasting of traditional Brazilian and Caribbean cuisine and beverages, samba dance performances by the Greater Philadelphia Caribbean Cultural Organization Masqueraders, an evening of drumming in the Caribbean tradition by One Nation Ensemble and music by DJ King, who will spin a set of Brazilian and Caribbean dance music.
Carnival began in the early 19th century as a continuation of the Portuguese tradition of celebrating and indulging on the day before the start of Lent. During the late 1800s, street musicians and dancing were introduced in Rio de Janeiro's Carnaval.
In addition to themed costumes and the tradition of electing the Carnaval's "King," Carnaval in Brazil includes live music, street performances, Samba competitions, dancing, floats, costumes, food and beverages.
All guests are invited to wear Carnival costumes, but it isn't a requirement. Admission to the event is $10 and includes the tasting of Brazilian and Caribbean food and beverages. 
The annual Celebration of African Cultures at Penn Museum (3260 South Street, Philadelphia, www.penn.museum) has become one of the museum's most popular annual events.
On February 25, the Penn Museum is bringing back its popular Celebration of African Cultures for its 28th year. The all-day event features gallery tours, performances, storytelling, games, workshops, crafts and a special African Marketplace.
The following is the schedule of events — 11 a.m. and 2 p.m., African Objects-focused Tour led by the Museum's Teen Ambassadors; 11:30 a.m. and 1 p.m., Short Film: "Mwansa the Great" (2011); 11:45 a.m., Ethio 4 Dance Performance; noon and 2:15 p.m., Women's Sekere Ensemble; 12:30 p.m., Wototo of Joy Youth Storytelling; 1:30 p.m., Culture Shock Dancers; 2:30 p.m., West African Vibe (WAVe) Dance Performance and Mini-workshop; 3 p.m., Experience the Rhythm Within: Drum Workshop with Abba Paul Lucas; and 3:30 p.m., Liberian Women's Chorus for Change.
Activities throughout the day include Mancala and Traditional African Games Drop-in Workshop, African Marketplace, Mask-making Make-and-Take Craft and African Menu in the Pepper Mill Café.
Admission is $15 for adults, $13 for seniors (65 and above); and $10 for children (ages 6-17) and full-time students with college ID; and free for Museum members, active U.S. military personnel, and children (5 and under).