By Denny Dyroff, Staff Writer, The Times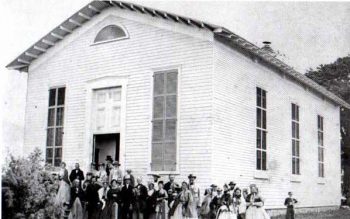 On February 4, at 2 p.m., the Kennett Underground Railroad Center (South Willow Street, Kennett Square, 484-544-5070, www.kennettundergroundrr.org) is presenting "Freedmen, Fugitives and Friends," a free tour in honor of Black History Month.
Guides will lead visitors through the Borough to see the houses and hear the stories of Kennett Square Quakers and African Americans who co-existed peacefully before and after the Civil War.
Those participating on the walk will be able to learn about their places of worship, employment and social activity.
The 40- minute small group guided tours will start every 10-15 minutes from the Willow and East State Street parking lot in downtown Kennett Square. Free parking is available in the lot at the corner of Willow and E. State Street.
Pre-registration is requested — email info@kennettundergroundrr.org or call the KURC at 484-544-5070 and provide your name and the number in the party attending the tour.
In the event case weather requires the cancellation of the tour, notice will be posted on the Kennett Underground Railroad Center Facebook page and the KURC webpage www.kennettundergroundrr.org.
Another way to celebrate Black History month is by visiting the Historic Odessa Foundation's National Park Service Network to Freedom site and exhibit, "Freedom Seekers:  the Odessa Story." 
With your guide at Historic Odessa (201 Main Street, Osdessa, Delaware, 302-378-4119, www.historicodessa.org), visitors can follow in the footsteps of Sam, a fugitive slave escaping bondage in Maryland, who sought refuge in 1845, at the National Historic Landmark Corbit-Sharp House.  Admission is free, however, since the site is closed during the months of January and February, reservations are required.
In 2008, the Corbit-Sharp House was accepted into the National Underground Railroad Network to Freedom by the National Park Service, which evaluated the site as "making a significant contribution to the understanding of the Underground Railroad in American history."
The Corbit-Sharp House, built in 1772, was the home of a noted Underground Railroad sympathizer and was the site of a close-call on the Underground Railroad described in the later-in-life reminiscence of Mary Corbit Warner, the fourth child of prominent Quakers Daniel and Mary C. Corbit.
Mary's account, first given as a speech to the Delaware Chapter of the Colonial Dames in 1914, was published by the historian William H. Williams in his 1996 book "Slavery and Freedom in Delaware, 1639-1865. The publication of this information brought a new awareness of the history of the building outside the sphere of the decorative arts.
According to Mary Corbit Warner's account, a freedom seeker named Sam asked for and received refuge from a quickly pursuing sheriff. Her father was away from home when Sam arrived at the back door seeking aid. Her mother quickly decided to hide Sam in a small eave closet in the attic accessed only by a very small door.
The pursuing sheriff requested to examine the house for the fugitive. Mrs. Corbit toured him through looking in every room. Access to the eave closet was not requested because, as Mary recalled, he commented it was too small to hide the man he sought.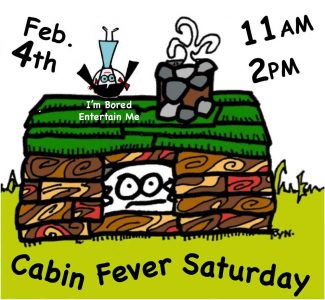 On February 4, Historic Sugartown (690 Sugartown Road, Malvern, 610-640-2667, http://www.historicsugartown.org) will present a special event called "Cabin Fever Saturday" from 11 a.m.-3 p.m.
The event will have an array of family-friendly crafts and old-fashioned games along with demonstrations by Historic Sugartown, Colonial Pennsylvania Plantation, East Goshen Historical Commission and the Wharton Esherick Museum.
Featured activities include making paper using historic methods, creating Victorian Valentine Cards, making and playing with 19th century paper dolls, playing with early American toys and games, old-time activities with the East Goshen Historical Commission and touring Historic Sugartown's General Store and Carriage Museum.
A new event this year will be "Herbology with Colonial Pennsylvania Plantation." Guests will be able to explore the meanings, sights and smells of a number of important colonial herbs and "medicines" like lavender, peppermint, roses, marigolds, and rosemary. Take-home craft is a sachet filled with your favorite scented herb.
"Cabin Fever Saturday" will also include complimentary coffee and hot cocoa. Admission is $6 per person with children (ages 2 and younger) admitted free. And, there is free parking.
From February 4 through May 14, the Academy of Natural Sciences of Drexel University (1900 Benjamin Franklin Parkway, Philadelphia, 215- 299-1000, www.ansp.org)presents the interactive "Frogs: A Chorus of Colors," featuring an amazing array of live frogs from around the world.
From radiant blue to fiery red, frogs are among the most visually stunning, vocally pleasing and adaptively remarkable animals on earth. They live almost everywhere—from tropical forests to frozen tundra to your back yard—and they can grow as large as a human infant. One species carries enough poison to kill 10 people.
Recreated habitats of live plants, waterfalls and rock ledges bring the frogs' natural environment to life. Visitors will get eyeball to eyeball with 15 different species of frogs from around the world and see them in action in nature through fascinating videos.
Families will enjoy testing their field of vision against that of a frog; activating recorded frog calls; touching models, and even performing a virtual frog dissection. "Frogs: A Chorus of Colors" explores a range of aspects on the endearing animals including their biology, natural history, role in human cultures, importance to ecosystems, and the peril they face in changing environments.
To celebrate Frogs, the Academy has renamed the opening month Froguary and will present special crafts, amphibian specimen displays, and interactive activities every Saturday and Sunday in February.
The exhibit was created by Clyde Peeling's Reptiland in Allenwood, Pennsylvania.
If you want to see frogs and other reptiles up-close – and maybe even purchase some, there is a special event you should check out this weekend.
On February 4, the Greater Philadelphia Expo Center (100 Station Road, Oaks, 610-529-3614,   http://www.eastcoastreptilesuperexpos.com/index.html) will host the East Coast Reptile Super Expo featuring hundreds of live snakes and reptiles.
The East Coast Reptile Super Expo, which is always a well-attended event, will run from 9 a.m.-4:30 p.m. this Saturday. Tickets are $10 with children (under five) admitted free.
Many people think snakes and lizards are interesting creatures and maybe even fun pets to own. If you fall into this category, you should check out the show on Saturday. A wide array of reptiles will be on display as part of the popular exhibition.
One of the show's main attractions is a sales exhibit area featuring a large number of vendors with live reptiles, amphibians and arachnids as well as food items, supplies, books, cages, and related accessories.
The roster of very diverse vendors includes AZO Reptiles, Rose's Reptiles, Livecargo Pets & Supplies, Dale's Bearded Dragons, Blake's Exotic Reptiles, Dower Reptiles & Rodents, Reptile Kingdom, DHA Pythons, Gecko Haven, Skins and Scales, Hunger Reptiles, Jungle Emporium, The Snake Pit, Delaware Turtle, Harris in Wonderland, Just Lizards and Outback Reptiles.
The list also includes RKZ Rodents. Monstar Reptiles, Turtle to Turtle, Delaware Valley Herpetarium, J-N-T Reptiles, Newville Dragons, PM Herps, Jay Jacoby Serpent Propagation, Black Jungle Terrarium Supply,AZO Reptiles, VSCV Ventures LLC, Dachiu Dragons, Tom Rogan Reptiles, Native Exotics and Jon & Wess Reptiles.
Other featured vendors will be Serpents Plus, Heath's Frog Farm, Corralus Creations, Rogue Reptiles LLC, Jason R Bartolett Captive Bred Reptiles, Fowler Reptiles, Dragon Fortress, Turtle Towns, Garden State Tortoise LLC, Reptile Addicts, Bob's Critters, Franken Chams, MCO Reptiles and Fins, Feathers, Paws & Claws.
If you're looking for indoor activities– especially if you have kids with cabin fever — there are two good options in nearby northern Delaware.
Altitude Trampoline Park (510 Justison Street, Wilmington, Delaware, 302-397-8142, http://www.wilmingtontrampolinepark.com) has several trampoline areas — "Main Court," "Obstacle Courses," "Gymnastic Tumble Tracks," "Battle Beam," 'Trampoline Basketball," "Kids Court" and "Foam Pit."
The "Main Arena" features a grid or trampolines and two tumble tracks.
Rates for the trampoline areas are $9 for 30 minutes, $15 for 60 minutes, $21 for 90 minutes and $25 for 120 minutes. Altitude Trampoline Socks (required) are $2 per pair.
The Delaware Museum of Natural History (4840 Kennett Pike, Wilmington, Delaware, 302-658-9111, http://www.delmnh.org) has a new attraction. "Dinosaur Revolution" that is opening on February 4 and running through May 29.
Visitors to the attraction will be able to uncover the facts, fictions, and fossils of Dinosaur Revolution as they "live large" in reptilian role-play activities. They can participate in three "Mesozoic Missions" spanning 150 million years and mimic dinosaur behavior.
Youngsters can become a junior paleontologist and find evidence of dinosaur doings, learn why dinosaurs are one of the most successful survivors in earth's history, and unearth a shocking discovery: dinosaurs may not be extinct.
Admission to the museum is $9 for adults, $7 for children (ages 3-17), $8 for seniors (age 60 and older) and free for children (under three).
In other museum activity geared for youngsters, the Garden State Discovery Museum: (2040 Springdale Road, Cherry Hill, New Jersey, 856-424-1233, www.discoverymuseum.com) is presenting a special program called "Passport to Discovery" on selected weekends now through the end of March.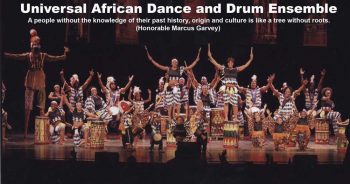 This weekend, there will be a performance by the "Universal African Drum & Dance" troupe on February 4 from 1-2 p.m. and "Passport to Discovery: Africa" on February 5 from
The activity for February 11 and 12 will be "A Frosty Weekend" while "Ireland" will be the theme for February 18 and 19 and "Darwin Day" will be the theme for February 25 and 26. As a special attraction, the museum will host "The Frosty Ball" on February 10.
Admission to the museum is $13.95 for adults and children (12 months and over) and $12.95 for seniors. Children visiting the Museum must be accompanied by an adult 18 or older.
You still have time to visit the 2017 Philadelphia International Auto Show which opened on January 30 and is running through February 5 at the Pennsylvania Convention Center (1101 Arch Street, Philadelphia, 610 279-5229, www.phillyautoshow.com).
The Philly Auto Show is a huge show with more than 700 vehicles on display under one roof. This year's 116th annual staging of the event features a 700,000 square foot display floor with a wide array of pre-production, production, exotic, classic, and concept cars.
The 2017 show hours are noon-10 p.m. on February 6, 9 a.m.-10 p.m. on February 7 and 9 a.m.-8 p.m. on February 8. Tickets are $14 for adults (age 13 and up) and $7 for children (ages 7-12). Children age 6 and younger do not require a ticket.
Longwood Gardens (Route 1, Kennett Square, 610-388-1000, www.longwoodgardens.org) is hosting its popular "Orchid Extravaganza" through March 31.
The celebration of the orchid species features thousands of orchid blooms along with a variety of displays and special exhibits throughout its four-acre conservatory. "Orchid Extravaganza" will also feature stunning displays of orchids in planting beds, containers and innovative exhibits.
Approximately 5,000 colorful orchids hang from baskets, create inspiring arrangements and adorn unique forms throughout "Orchid Extravaganza." Two of the most interesting exhibits are an oncidium waterfall display and an orchid meadow.
Admission to Longwood Gardens is $23 for adults, $20 for seniors and $12 for students.
You still have a few days left to check out the 2017 edition of Malvern Retreat House's Art Show (McShain-Horstmann Family Life Center, 315 South Warren Avenue, Malvern, 610-644-0400, www.MalvernRetreat.com).
The ambitious show will have more than 500 original works of art by more than 100 professional artists. The special feature this year is "Figurative Art."
Two of the figurative art specialists will be exhibiting in their own "backyard" – Malvern's Mark Fleming and Lisa Lynn. Fleming specializes in pop art and street art while Lynn uses nature as the inspiration for her ceramics.
The roster of special exhibit figurative artists also features Maria de los A. Morales (Paoli), Joshua Ruggieri (West Chester), Jessica Teti Turgoose (Parkesburg), and May Holton (North Coventry).
Each piece of artwork will be available for purchase and show attendees will be able to shop for items in a variety of media, including painting, sculpture, photography, ceramics, jewelry, and glasswork.
There is an added incentive to purchase art at this event. A portion of the sales will benefit Malvern Retreat House.  There is no Pennsylvania sales tax and 35 per cent of all artwork purchased is tax deductible. 
The free show runs from 10 a.m.-7 p.m. on February 3 and 4 and from 10 a.m.-4 p.m. on February 5.
One of the best things about February is Valentine's Day and one of the best things about Valentine's Day is chocolate. Valentine's Day won't be here until next weekend but that won't keep chocoholics from celebrating early.
A great way for chocoholics to satisfy their chocolate cravings is to take a trip to Hershey during the month of February. This month, it's time for "Chocolate-Covered February in Hershey" (various locations around Hershey, 800-HERSHEY, www.chocolatecoveredfebruary.com).
It is only natural that Hershey, the town that bills itself as "The Sweetest Place on Earth," hosts a month-long celebration in honor of all things chocolate. Hershey has decadent chocolate events planned throughout the month of February.
This weekend, visitors to the Hershey Store can try their hand at making their own heart-shaped milk chocolate confections and hand-made truffles. On February 4, there will be a "Chocolate Tea" at the Hotel Hershey and a "Chocolate and Spirits Pairing Class & Chef Demonstration" at the Hershey Lodge.
The "Hersheypark Chocolate Parade" will be held at the amusement park every Saturday and Sunday in February beginning at 2:30 p.m. each day. There will also be an "Interactive Story Time & Hot Cocoa" session at 1 p.m. and again at 3 p.m. at Hersheypark every Saturday and Sunday in February.
Other activities throughout the month include "Chef Demonstrations" at the Hotel Hershey, "Hershey's Chocolate Dessert Journey" at Hershey's Chocolate World, "Hershey's Character Breakfast" at Hershey Lodge, "Wild Treats" at ZooAmerica, "Old Chocolate Balsamic Tastings" at the Hotel Hershey, and "Hershey's Hot Chocolate Pajama Party" at Hershey Lodge.
Video link for "Chocolate-Covered February in Hershey" — https://youtu.be/bRxnlz9IJvI.