To the Editor: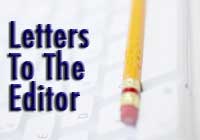 In his first day of office, President Trump has already begun to dismantle the Affordable Care Act.
As a citizen, a resident of southern Chester County, and a leader of a non-profit providing health care to the underserved, I must speak out on the critical role that having health insurance plays in the success of individuals, families, and communities.  I'd like to first speak from personal experience. I grew up in a hardworking family where my parents owned a small business. They were never able to afford health insurance for our family of twelve. The mantra in our home was "never get sick." A doctor's visit was never in the family budget, and a hospitalization was the difference between solvency and bankruptcy. Health insurance is not a privilege – it's a necessity for working class families to pull themselves out of poverty.
When people lack health coverage, many things occur which are disastrous for their families and for the whole community.  Medical bills are the top cause of bankruptcy nationally.  Medical issues and health conditions, left untreated, worsen and leave people unable to work and support themselves and their families.  When people lack insurance, they are forced to visit emergency rooms, causing overcrowding and a financial burden on hospitals.
People with insurance are healthier and more financially stable, and they are also able to contribute to the cost of their own care.  Without reliable reimbursement from insurance providers, hospitals and doctor's offices cannot afford to care for people.  A strong foundation of affordable insurance for all is the backbone for a healthy nation and a healthy economy.
Federally Qualified Health Centers (FQHCs) such as La Comunidad Hispana (LCH) provide an important safety net so that uninsured and underinsured families have a place to go for primary health care that can prevent more serious problems.  Many of our patients rely on the ACA for coverage, and that coverage enables them to access medication for diabetes and other serious health conditions.  I hold out hope that our leaders understand the powerful importance of affordable coverage on our nation's health.
Alisa M. Jones,
President and CEO
La Comunidad Hispana
Kennett Square