By Denny Dyroff, Staff Writer, The Times
The largest family of flowering plants is the orchid — a flower that is acclaimed as one of the most beautiful, delicate and graceful flowers in the world. The Royal Botanical Gardens of Kew list over 20,000 accepted species with about 800 new species added each year. Additionally, horticulturists have more than 100,000 hybrids and cultivars.
Every year when January arrives, Longwood Gardens (Route 1, Kennett Square, 610-388-1000, www.longwoodgardens.org) celebrates the ultra-popular plant during "Orchid Extravaganza" — an annual event that opens this year on January 21 and continues through March 31.
The celebration of the orchid species features thousands of orchid blooms along with a variety of displays and special exhibits throughout its four-acre conservatory. "Orchid Extravaganza" will also feature stunning displays of orchids in planting beds, containers and innovative exhibits.
As one of the first plant collections at Longwood, orchids have held a place of distinction since 1922. The site's talented horticulturists celebrate the beauty and variety of orchids with an artful display that includes a towering 12-foot-tall archway, a spectacular orchid curtain, and hundreds of vibrant Vanda orchids adorning the Silver Garden. 
Approximately 5,000 colorful orchids hang from baskets, create inspiring arrangements and adorn unique forms throughout "Orchid Extravaganza." Those who visit the floral extravaganza in March will have the opportunity to see Longwood Gardens' rare sky-blue poppies in bloom in the Conservatory.
Another attraction is "OrKid Days," which are scheduled for February 20 and March 18. Each "OrKid Day" includes a kids' performance, craft sessions and the "Orchid Sorting Game."
Admission to Longwood Gardens is $23 for adults, $20 for seniors and $12 for students.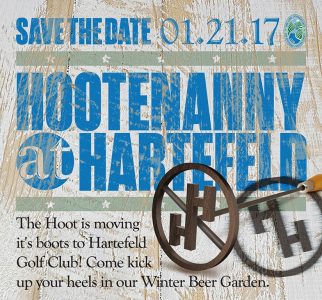 On January 21, The Land Conservancy for Southern Chester County (TLC) will present its 2017 Hootenanny Hoedown and Winter Beer Garden at Hartefeld National Golf Club (1 Hartefeld Drive, Avondale, http://tlcforscc.org, 610-347-0347).
The Fifth Annual Hootenanny Hoedown, which will get underway at 5:30 p.m., is a 21st anniversary celebration for TLC. Tickets include music by DJ Frosty, good eats and plentiful libations including a wide selection of the region's most coveted craft beer. Guests will be able to bid on unique silent and live auction items, gamble a bit at the black jack, poker and craps tables and dance to lively music all evening.
Proceeds from this event benefit The Land Conservancy for Southern Chester County, a local non-profit conservation organization whose mission is to ensure the perpetual preservation and stewardship of open space, natural resources, historic sites, and working agricultural lands throughout Southern Chester County. The 2016 hootenanny event raised nearly $50,000 to support local educational programming and conservation efforts.
Ticket prices range from $45-$150.
If you're into hot cars, then cold days probably won't slow you down and keep you from your date with all things motorsports this weekend.
The 31st Annual Motorsports Race Car & Trade Show will run from January 20-22 at the Greater Philadelphia Expo Center (100 Station Road, Oaks, 609-888-3618, www.aarn.com).
Actually, in this age of corporate sponsorship of almost every type of event – think Chick-fil-A Peach Bowl or Goodyear Cotton Bowl – the name of hits weekend's show in Oaks is officially Pioneer Pole Buildings Motorsports 2017 Fueled by Sunoco Race Fuels and Distributed by Insinger Performance Race Car and Trade Show.
The huge annual event will feature close to 300,000 square feet of exhibition space devoted to auto racing, street rods and everything else related to motorsports. There will be hundreds of exhibits, a full schedule of informative seminars and personal appearances by a wide array of racing legends.
There will be more than 200 motorsports vehicles of all types on exhibit. A number of area speedways will have displays at the show and offer a great opportunity for fans to meet some of their standout performers and pick up a schedule of events for the 2017 season.
More than 600 exhibit booths featuring 400-plus racing dealers, hardcore manufacturers of racing equipment and more will be part of the huge show, which is billed as the biggest and best of its type in the Northeastern and Mid-Atlantic states.
Some of the featured seminar topics will be "Safety at the Speedway," "What You Need To Know About Racing Shocks," "Taking Photos at the Track" and "Getting Ready to Race an Asphalt Modified."
Show attendees will have the opportunity to meet and collect autographs from well-known figures in motorsports, including "King" Richard Petty, Jeff Earnhardt, Hall of Fame Midget racer Kevin Olson, Gary Balough, Jeff Hammond, and Bobby Dillner.
Another annual fan favorite at the annual show is the Ms. Motorsports Pageant, which is scheduled for Saturday evening. As an added attraction, there will be autograph sessions with many of the contestants from recent years.
Show hours are 2-9 p.m. on January 20, 11 a.m.-9 p.m. on January 21 and 11 a.m.-4 p.m. on January 22. Tickets for adults are $14 daily or $30 for three-day pass. Tickets for children (ages 6-12) are $5 daily or $10 for three-day pass.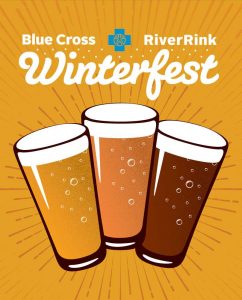 The Blue Cross RiverRink Winterfest, which is running now through February at RiverRink (Delaware Avenue at Walnut Street, Philadelphia, 215-925-RINK, www.riverrink.com), is featuring a special event this weekend — the Third Annual Brewfest.
"Brewfest," which is scheduled for January 21 and 22, features a variety of free events, including beer talks, instruction on home brewing and screenings of films and television shows that are considered "beer-centric."
Unquestionably, the biggest draw will be generated by a number of regional breweries that will be giving out samples of some of their best beers – including Downingtown's Victory Brewing Company.
The first session will feature Evil Genius Brewing Company, Quaker City Malting Company and Sly Fox Brewery on Saturday from 1-4 p.m. followed by Weyerbacher Brewing Company, Heavy Seas Beer and Evil Genius from 5-8 p.m..  Then, there will be live music performed by Chelsea Reed and the Fair Weather Five from 8-10 p.m.
There will be just one session on Sunday from 1-4 p.m. The featured brew manufacturers will be Double Nickel Brewing Company, Yards Brewing Company, Troegs Brewing Company, and Victory Brewing Company.
Open seven days a week, the Blue Cross RiverRink Winterfest is an immersive winter-themed experience with a popular bar and restaurant called The Lodge, winter beer garden-style landscaping, a brand-new light show, and a retail shopping experience from Art Star Gallery & Boutique.
The outdoor rink's hours are 1-10:30 p.m. Mondays through Thursdays, 1 p.m.-12:30 a.m. on Fridays, 11 a.m.-12:30 a.m. on Saturdays and 11 a.m.-10:30 p.m. on Sundays. Skating admission price is $3 and skate rental costs $10.
If you're a fan of the cold-weather season, there's a special event coming up that you're bound to enjoy — the 2017 Lambertville-New Hope Winter Festival (Various locations around New Hope, Pennsylvania and Lambertville, New Jersey, 215-862-5067, www.Winterfestival.net).
The popular annual event is running from January 21-19 in the two towns which straddle the Delaware River in Upper Bucks County — New Hope in Pennsylvania and Lambertville in New Jersey. The festival's organizers list two main goals — to provide a healthy cold-weather experience in their river town communities and to demonstrate that their diverse communities are alive and well in the winter.
The list of ticketed events includes Fire & Ice Ball on January 21 at the Eagle Fire Company, Blues & BBQ on January 22 at Elks Lodge, Winter Fest Hawaiian Luau on January 25 at Karla's Restaurant, Historical Pub Crawl in both towns on January 21, Taste of Winter Fest on January 26 at Inn at Lambertville Station, Concert & VIP reception at Odette's on January 27, Karaoke Night on January 28 at the Eagle Fire Company, Beef 'n' Brew on January 25 at the Triumph Brewing Company and Chili Cook-off on January 29 at the Triumph Brewing Company.
Artists will be presenting live sculpting demonstrations at three locations — Lambertville Station (11 Bridge Street, Lambertville) at 11 a.m. on January 28, HG Giuseppe's Pizza Restaurant (6510 Lower York Road, New Hope) on January 28 at 2 p.m. and Triumph Brewing Company (400 Union Square Drive, New Hope) at 1 p.m. on January 29.
If you're looking for a fun family activity – an indoor activity unaffected by the weather — Linvilla Orchards (137 West Knowlton Road, Media, 610-876-7116, www.linvilla.com) has something just for you — the miniature golf course "Fore! the Planet."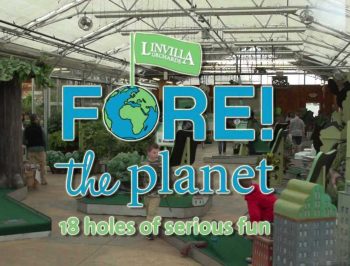 Linvilla Orchard's "Fore! The Planet" is a highly interactive and playful museum exhibit created by the Academy of Natural Sciences in Philadelphia. This exhibition pairs important environmental issues with the fun of miniature golf. 
It features 18 unique educational holes on a variety of topics — butterfly metamorphosis, a tropical rainforest, evolution, dinosaur extinction, food chains and more. Kids of all ages can enjoy playing miniature golf while learning about our environment on every hole.
The first hole is "Butterfly Life Cycle" and players must putt through each stage of the colorful insect's metamorphosis. The next five holes are titled "Seed Dispersal," "Bat Sonar," "Food Chain," "Evolution of a Golfer" and "Backyard Explorer" followed by "Natural Selection" and "Predators and Prey."
On the "Dinosaur Extinction" hole, players get to hit their balls toward the scientific theory of dinosaur extinction they find most plausible. The remainder of the thought-provoking holes are "Recycling," "Water Pollution," "Landfills," "Wild Corridors," "Bird Migration," "Spawning Salmon,"  "Alien Species," "Population Threats" and "Rainforest Threats."
Video link for "Fore! the Planet" — https://youtu.be/cpvV0OVrv5Y.
The mini-course is open daily from 9 a.m. -5 p.m. through April 3. Tickets are $6.95 (ages 11 and over) and $5.95 (ages 10 and under).
Another fun activity which is nature-related and educational is "Little Blue Penguins" the popular new attraction at the Adventure Aquarium (1 Riverside Drive, Camden, New Jersey, 856-365-3300, www.adventureaquarium.com).
The blue penguins, who might be the cutest penguins ever, have arrived at Adventure Aquarium. Australia's little blue penguins are the newest addition to the Aquarium's family.
Visitors can get up close and personal with the ultra-cute penguins as they dart through the water, waddle around and play together beachside in the all new Little Blue Beach exhibit. These playful beach dwellers are even a little bit boisterous and guaranteed to bring a smile to your face.
In addition to being outrageously adorable, little blues are the smallest species of penguin in the world — growing an average of 13 inches in height and weighing in at just 3 pounds. They've even earned the nickname "fairy penguins" because of their small stature. 
Visitors can also watch the "Little Blue Penguin Feed," which takes place at Little Blue Beach every day at 10:15 a.m. and again at 4 p.m.
Other attractions at the Adventure Aquarium include "Hippo Haven," "Stingray Beach Club Feeding Experience," "Meet the Divers," "Hippo Feed and Talk," "Swim with the Sharks," "Positively Penguins" and "Sea Turtles Up-Close."
The Aquarium announced the hatching of its first-ever little blue penguin chick earlier this month – just days before the one year anniversary of the opening of Little Blue Beach and the arrival of the little blue penguin colony. The little blue penguin chick hatched inside a nesting box to first-time parents, Sheila and Goose, on December 3, 2016 under the watchful eye of the Aquarium's biologists.
Now she needs a name. The husbandry staff came up with three names for our little blue chick and visitors to the Aquarium get to choose which one will be the winner. Name nominations are Robin (a shade of blue), Elanora (meaning "home by the sea" or "home by the water") and Tuatahi (meaning "first" in the Maori language of New Zealand).
Admission to the Adventure Aquarium is $28 for adults and $21 for children (ages 2-12). Children under two are admitted free with a paying adult.
Whether you're a handyman, a home improvement fanatic or just a tinkerer who likes working on small projects around the house, you should check out the 36th Annual Philadelphia Home Show. The event is running now through January 22 at the Pennsylvania Convention Center (12th and Arch streets, Philadelphia, 215- 418-2003, www.phillyhomeshow.com).
The well-attended annual show features a large number of exhibits representing the home renovation and decorating industry. Showcased products and services include roofing, windows, flooring, decking, landscaping, spas, contractors, designers, water, swimming pools, doors, gutters security systems, cabinetry, entertainment systems, appliances, furniture, vacuums and more.
This year's event will feature celebrity appearances by Vern Yip from TLC's Trading Spaces, Annette Reyman, Mark Clement and Theresa Coleman Clement who are the co-hosts the MyFixitUpLife talk show, Yasmin Goodman, Donna Jumper, Carla Shipman, and HGTV's Janet M. Taylor.
The show's hours are 11 a.m.-9 p.m. on January 20, 10 a.m.9 p.m. on January 21 and 10 a.m.-6 p.m. on January 22. Tickets are $13 for adults and $3 for children (ages 6-12).
For those of you who were born in 1921, 1925, 1929, 1933, 1937, 1941, 1945, 1949, 1953, 1957, 1961, 1965. 1969, 1973, 1977, 1981, 1985, 1989, 1993, 1997, 2001, 2005, 2009, 2013 or 2017 — this is your year. The Chinese New Year has arrived — bringing with it the "Year of the Rooster."
The Chinese zodiac is a rotating cycle of 12 years in which each year is represented by a specific animal and its characteristics — rat, ox, tiger, rabbit, dragon, snake, horse, sheep, monkey, rooster, dog and pig.
2017 is the "Year of the Rooster" according to Chinese zodiac. Occupying the 10th position in the Chinese Zodiac, the Rooster symbolizes such character traits as confidence, pompousness and motivation. Those born under the Chinese Zodiac sign of the Rooster are loyal, trustworthy individuals who are blunt when it comes to offering their opinions. Their bluntness stems not from being mean but from being honest; a trait which Roosters expect from others.
Roosters are extremely sociable and prefer being the center of attention, always bragging about themselves and their accomplishments. They continually seek the unwavering attention of others which can be annoying. Roosters are as proud of their homes as they are of themselves. They're extremely organized individuals as evidenced by the fact that their homes are always neat.
On January 21, there will be a special event in Philadelphia to welcome in the "Year of the Rooster" when the University of Pennsylvania Museum of Archaeology and Anthropology (33rd and Spruce streets, Philadelphia, 215-898-4000, www.penn.museum) hosts its 36th Annual Chinese New Year Celebration from 11 a.m.-4 p.m.
The popular annual event in Philadelphia will feature celebrations of Chinese culture and New Year traditions throughout the day with programs and activities for all ages, including children's workshops, storytelling, cooking demonstrations, arts and crafts exhibitions and martial and healing arts demonstrations.
There will be dance performances, Chinese music demonstrations, a Falun Gong presentation, a Tai Chi workshop, a Kung Fu demonstration, a Family Zodiac tour and a Tangram Workshop.
The annual celebration will conclude, as always, with the "Lion Dance." Lion dancers and drummers begin inside at 3:45 p.m. and, weather permitting, wind their way outside for a firecracker finale.
Tickets are $15 for adults, $13 for senior citizens, $10 for students and free for children (under 6).
The annual Ambler Restaurant Week is running now through January 23. Ambler area restaurants will be offering enticing specials and prix-fix menus at 16 participating restaurants throughout the town.
The list of restaurants participating in Ambler Restaurant Week (www.amblermainstreet.org) include Cantina Feliz, Dettera Restaurant and Wine Bar, Massa, Trax Restaurant and Café, Bridget's Steakhouse, Zakes Café, From The Boot, The Lucky Well, Saffron, KC's Alley, Sweet Briar Café, Gypsy Blu, Costa Deli, 555 Lagiola, Forest & Main Brewing Company, and Pie and Plate Café.
Another culinary attraction is the Center City District Restaurant Week (http://www.centercityphila.org/life/RestaurantWeek.php) which runs from January 22-27 and January 29-February 3.
More than 120 restaurants in Rittenhouse, Midtown Village and Old City will be participating in this year's event with discounted three-course meals during lunch and/or dinner. Lunchtime offerings cost $20 and dinner meals will cost $35. These prices do not include alcoholic beverages, tax or gratuity.