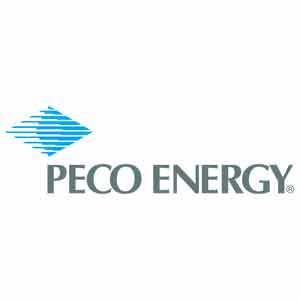 PECO customers in northwestern Chester County will benefit from a $1.8 million investment to trim trees and remove vegetation along 352 miles of aerial electric lines. This work, which will begin in early January, will be completed by the end of March and will improve electric service for 22,000 customers.
Work will occur in the townships of Caln, East Brandywine, East Fallowfield, Highland, Newlin, Sadsbury, Valley, Wallace, West Bradford, West Brandywine, West Caln and West Marlborough. This work will also take place in the boroughs of Downingtown, Modena, Parkesburg and South Coatesville, and the City of Coatesville.
"Vegetation growth causes about one-third of all electric outages," said Dave Weaver, vice president of Technical Services. "Our comprehensive vegetation management program is vital to safely keeping the lights on for our customers."
Each year, PECO invests approximately $500 million to enhance its electric infrastructure, including preventive maintenance and equipment upgrades to provide safe and reliable energy to customers. As part of this work, PECO will invest about $41 million in vegetation management work around 3,400 miles of aerial electric lines in 2017.
PECO's vegetation management crews are trained in arboricultural techniques as defined in the American National Standards Institute (ANSI) A300 Standard. This standard takes into account the type and location of the tree, its relation to overhead equipment and overall health of the tree. Customers are notified before work begins in their area.
For more information, call 1-800-494-4000 or visit peco.com and click on the Trees and Powerlines link under the Customer Service / Service Request tab on the home page.